HAMPSTEAD THEATRE ANNOUNCES THREE NEW PLAYS FOR 2023
Posted on 12 January 2023.
Posted in: Announcements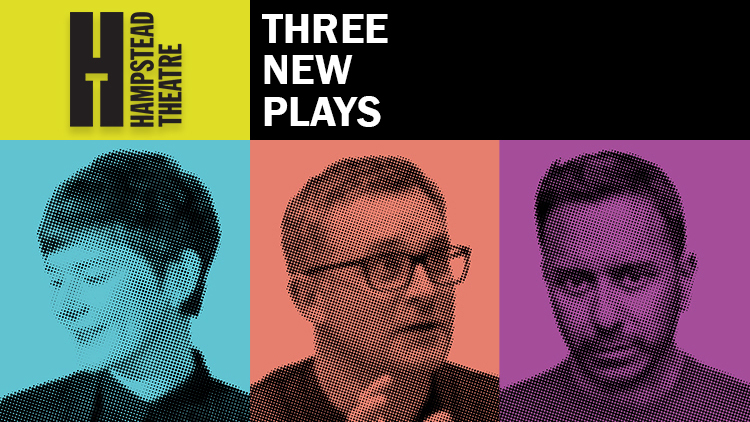 Hampstead Theatre today announces three new plays for its Downstairs space for Spring 2023.
The world premiere of Sea Creatures by Cordelia Lynn, directed by James Macdonald will run from 24 March to 29 April. A second world premiere, Biscuits for Breakfast by Gareth Farr, directed by Tessa Walker, will run from 5 May to 10 June. And, in a production presented by Original Theatre Company, Stumped, by Shomit Dutta, directed by Guy Unsworth, receives its stage premiere at Hampstead Downstairs from 16 June - 22 July.
Sea Creatures is Cordelia Lynn's first play at Hampstead Theatre. Set in a cottage by the sea, four women live in a house made for five. Meals are prepared, stories are shared and the tide breaks on the shore. When only one of their two guests arrive for the summer, it isn't quite the reunion they were all hoping for. Cordelia Lynn is an award-winning playwright whose other work includes Love and Other Acts of Violence (Donmar Warehouse), Three Sisters (Almeida) and One for Sorrow (Royal Court).
Gareth Farr's new play Biscuits for Breakfast is a tender story of dreams and survival. Joanne and Paul aren't an obvious match – she is spikey, defensive and a survivor, while he is quiet, considered and hiding profound grief for his father. The pleasure Paul takes in cooking - and the astonishing food he prepares – creates a bond between them. When the hotel where they both work closes and they start to spiral into poverty, it throws everything up in the air – first the dreams of a cookbook and a restaurant, and, eventually, even the dreams of a future together. Gareth Farr is an award-winning writer whose play Britannia Waves the Rules (Royal Exchange Manchester) won the Bruntwood Prize for Playwriting in 2011. 
A game of cricket and two of the greatest playwrights are at the heart of Stumped – a brilliantly witty new play by Shomit Dutta. Before Samuel Beckett became the playwright universally known for Waiting for Godot, he was a cricketer. He is still the only Nobel prize-winner to feature in the pages of Wisden as a first-class player. His friend and fellow Nobel prize-winner, Harold Pinter, whose best-known works include The Birthday Party and Betrayal, described cricket as 'the greatest thing that God created on earth'. Exploring what the friendship between these two playwrights may have looked like, Stumped, was first streamed online as a digital only production in 2022. Now, Dutta has extended it into a full-length play and its stage premiere at Hampstead Theatre coincides with the Ashes test match at Lord's, a stone's throw from the theatre.
Full creative teams and cast for all three plays will be announced in due course.
Priority Booking is now open for Hampstead Friends, Patrons and members of the Downstairs Club. Public Booking opens at 10:30am on Thursday 19 January. Log into your account if you have an existing membership, or join as a Friend and get early access to tickets, discounts and other exclusive benefits: click here to find out more.