WALEED AKHTAR ANNOUNCED AS PEGGY RAMSAY/FILM 4 PLAYWRIGHT'S SCHEME BURSARY WINNER
Posted on 31 January 2023.
Posted in: Announcements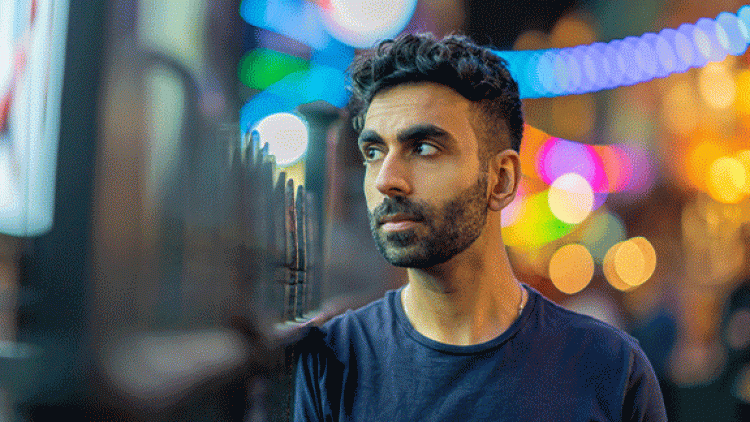 Waleed Akhtar Announced As Peggy Ramsay / Film 4 Playwrights' Scheme Bursary Winner
We're delighted to announce that Waleed Akhtar, translator of our last Downstairs show - The Art of Illusion, is one of the six bursary winners of the Peggy Ramsay / Film 4 Awards which celebrate and support emerging British writing talent.
The initiative awards six bursaries a year to new theatre writers. Four bursaries are supported by The Peggy Ramsay Foundation (one is dedicated to the memory of literary agent Tom Erhardt) and two by Film 4.
Waleed will now embark on a one-year attachment with Hampstead Theatre with opportunities to meet a variety of theatre practitioners and to have first-hand experience of a working theatre. All winners also have the principal task in the next 12 months to write at least one full-length play.
The other five winners were: Henry Maddicott (Pentabus), Rae Mainwaring (Birmingham Rep), Lauryn Redding (Royal Exchange Theatre), Sophie Swithinbank (Finborough Theatre) and Nicola Werenowska (High Tide Theatre).
Playwrights were nominated by UK theatre practitioners with the six winners selected by the Scheme's Panel chaired by Sir Richard Eyre. This year's panel also included Jack Bradley (Sonia Friedman Productions), Ben Coren (Film 4), Will Mortimer (The Bridge Theatre & The Peggy Ramsay Foundation), Dinah Wood (Faber & Faber), and Nicholas Wright (Playwright). The scheme is administered by Sue Higginson OBE.