Re-Member Me Extended To 24 June
Posted on 9 June 2023.
Posted in: Announcements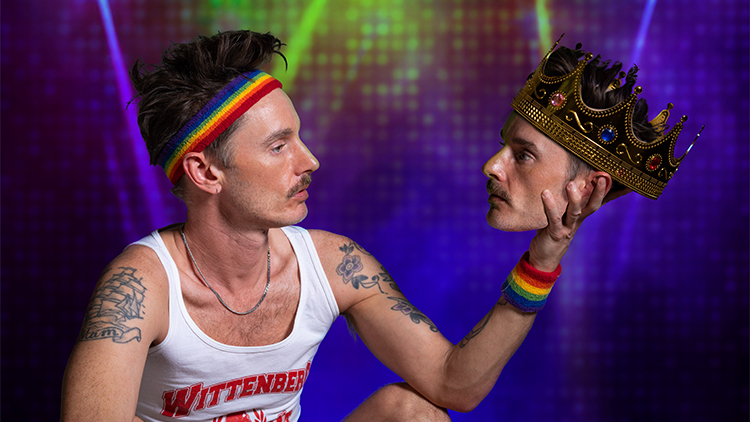 Following praise from both critics and audiences alike Dickie Beau's Re-Member Me has been extended to 24 June.
 Dickie Beau is a master of lip-sync and "a mesmeric performer" (★★★★The Stage). In Re-Member Me, directed by Jan Willem Van Den Bosch, he conjures many celebrated actors that have played Shakespeare's tragic prince Hamlet such as John Gielgud and Ian McKellen.
 An epic one-man show in which "Beau proves, with tender magnetism and sheer irrepressible stage craft, that lip syncing is an art form to rival the highest levels of dance and clowning" (★★★★ What's On Stage). Re-Member Me is "bracingly, disconcertingly original... a biting tribute to Shakespeare" (★★★★ The Times).
Actor and star of Hamilton, Giles Terera, will join Dickie Beau on stage on Thursday 22 June for a post-show Q&A.
Tickets for the extra performances are on sale now and start from just £10 for Under 30s. All tickets for Saturday evening performances are also £10.
Re-Member Me now plays on the Main Stage until 24 June.