THE DAILY TELEGRAPH INTERVIEWS GREG RIPLEY-DUGGAN
Posted on 18 May 2023.
Posted in: Announcements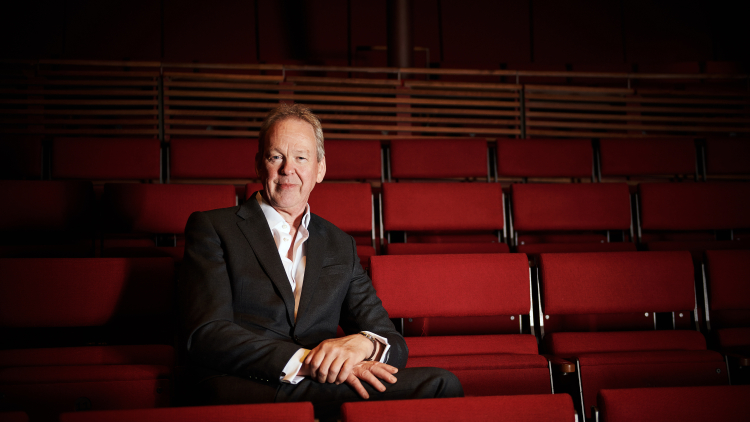 'TOM STOPPARD IS HELPING TO BAIL US OUT': 
HAMPSTEAD THEATRE FIGHTS BACK AFTER ARTS COUNCIL CUTS
Dominic Cavendish, Daily Telegraph 
When funding was withdrawn, all seemed lost for the off-West End venue – but now star names are stepping in to save it. 
Last November saw the biggest upset for London theatre in a generation – pandemic aside – with the news that Hampstead Theatre, one of the big beasts of the off-West End, had lost its Arts Council funding, certainly for the coming three years and, it seems, for the foreseeable future. The decision was taken within the context of shifting subsidy out of the capital in line with the "levelling up" agenda. 
The artistic director, Roxana Silbert, who had been in post for only three years, resigned, which made headlines. But compared with the uproar that greeted ENO's 100 per cent cut, and its enforced move out of London, there was more of a stunned silence. What did this mean for new writing? And what did the loss of £766,000 per annum entail for a 370-seat theatre with a history spanning 60 years and boasting, in former times, hits by Michael Frayn, Mike Leigh and Harold Pinter? 
At the point of Silbert's departure, chief executive Greg Ripley-Duggan, taking charge of artistic programming, issued a statement that Hampstead would "need to change direction and can no longer continue solely as a new writing theatre". Amid mounting concern, however, he swiftly clarified that the ambition remained to "continue to create original theatre without creative restriction". 
Looking surprisingly cheery – on a Zoom call from his office – Ripley-Duggan tells me now that those statements were the sound of "headless chickens. There was no plan B while we were funded, so when we lost our funding it was a case of: what do we do now? It seemed impossible to carry on what we had been doing." Yet Hampstead now seems back from the brink. Its first autumn and winter season as an unsubsidised organisation (supported by a one-off Arts Council transition grant) can be revealed here – and it affirms its resolve to remain a major venue for new plays. 
Visit the Daily Telegraph online here to read the full piece. 
Priory booking is now open for the Autumn season and public booking opens on Thursday 25 May 2023.