A CUP OF TEA WITH OLIVIA LE ANDERSEN
Posted on 13 November 2023.
Posted in: Interviews with cast and creatives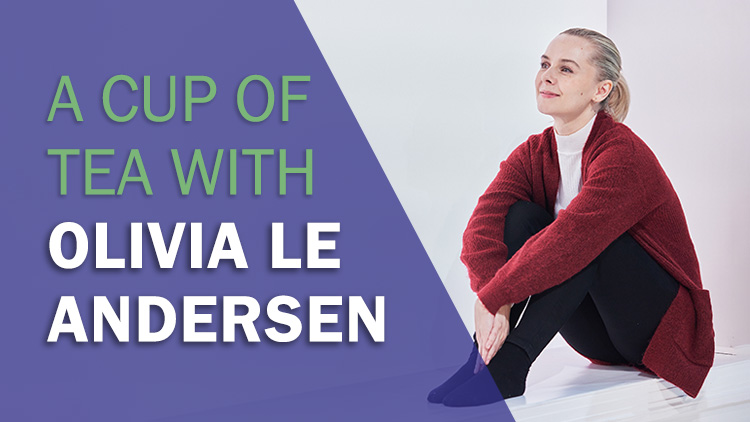 What first attracted you to Nineteen Gardens?
I was fascinated by Magda's writing, which is unlike anything I've read before.
She has created these beautifully imperfect characters, who go from being brutally honest to completely false within the space of a line, exciting!
Tell us a little more about your character?
Aga's life has been turned upside down and she is battling to find her feet in a society that doesn't make space for her.
Do you have any pre-show rituals?
A little nap in the corner of the dressing room, and then the usual silly actor stuff.
What play have you seen recently that you've really enjoyed? And why?
I had a very very fun time watching Crazy For You, it's just such a party and makes you want to dance. 
And Scratches at The Arcola. Beautifully honest and deliciously funny.
What has been your highlight as an actor so far?
Oh that is a difficult question. I think it's all the amazing people I've been fortunate enough to work with.
As an actor you get to work with people of all different ages and life experiences, and I find that very life affirming.
 And of course it's always a highlight when you manage to say lines and not bump into furniture.
What would your dream role be?
I think more than a particular role, for me, it's about the variety of work and longevity of a career. I'd love to do many different types of roles and productions, and to be continuing to work when I'm old and grey.
Where's your favourite place in London?
Victoria Park. I fell in love with the park over lockdown, and have spent so much time in the Old English Garden and the Orchard.
I go when I'm happy, when I'm sad and everything in between. It's also my favourite place to learn lines.
And finally, what's the best advice you've ever been given?
'We can do hard things'
Oh and save up for your tax bill!
Nineteen Gardens runs on Downstairs until 9 December.