A HAMPSTEAD PRODUCTION
The Last of the Duchess
By NICHOLAS WRIGHT
Directed by RICHARD EYRE

'Once upon a time there was a woman who was loved so much by a King that he gave up his throne for her... but then he died and she was suddenly very old.'
Details
1980. The Sunday Times plans a Snowdon portrait of the long-reclusive Duchess of Windsor. Lady Caroline Blackwood, novelist, wit and journalist, is sent to Paris to secure it. But no sooner has she entered the Windsor mansion than she finds herself locked in battle with the Duchess's tyrannical lawyer, Maitre Suzanne Blum.
But she soon finds Blum an even more fascinating figure than the Duchess herself. How did she get power of attorney over the Windsor fortune? Why has she deprived the Duchess of her vodka? And what proof is there that the Duchess is even still alive?
Nicholas Wright's new play is a compelling study of the corruption of fame, the lure of money and the betrayal at the heart of every attempt to portray the people around us, or the people we love. Richard Eyre directed Nicholas Wright's plays Vincent in Brixton and The Reporter for the National Theatre.
Anna Chancellor's recent stage credits include The Observer, Never So Good (both National Theatre) and Creditors (Donmar and Broadway). Anna has recently starred in the hit BBC series The Hour.
Sheila Hancock's theatre credits include The Birthday Boy (Lyric Hammersmith), Sister Act the Musical (London Palladium) and Cabaret (Lyric Hammersmith) where she received an Olivier Award for Best Supporting Actress.
Angela Thorne has previously been directed by Richard Eyre in Nicholas Wright's play, The Reporter (National Theatre). Her television credits include To the Manor Born.
Cast
Artistic team
CASTING DIRECTOR
assistant director
OLI ROSE
COSTUME SUPERVISOR
SIAN HARRIS
PRODUCTION MANAGER
ALISON RITCHIE
COMPANY STAGE MANAGER
ROBYN HARDY
DEPUTY STAGE MANAGER
AMY GRIFFIN
ASSISTANT STAGE MANAGER
ELLIE WILLIAMS
WARDROBE MAINTENANCE
JOSIE THOMAS
SCENEIC ARTIST
CHRIS CLARK
FRENCH TRANSLATION
PHILIPPE DE CEUSTER
CAST
KEEPING YOU SAFE AT HAMPSTEAD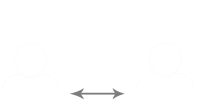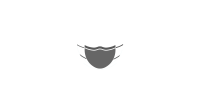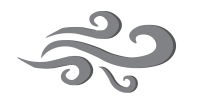 STATE OF THE ART VENTILATION