A HAMPSTEAD THEATRE PRODUCTION
Farewell to the Theatre
By RICHARD NELSON
Directed by ROGER MICHELL

Running time: 1 HOUR 40 MINUTES WITHOUT AN INTERVAL
£12 - £29 (See ticket information)
I think I'm just - looking for something. Beginning to look. For something I think I lost...
Details
Harley Granville Barker, the most influential theatre-maker of his time, finds himself adrift in America during the Great War.
Estranged from the theatre, and with his spirit almost broken by an acrimonious divorce, he seeks refuge in the relative obscurity of a quiet backwater, Williamstown, Massachusetts, where he finds comfort in the congeniality of his fellow exiles.
Olivier Award Winner Richard Nelson's elegant and passionate new play examines a world full of loss, disenchantment and disillusion – but where Art has the power to heal, to liberate, and to bind us together. His other plays include the Olivier Award winning Good Night Children Everywhere and Two Shakespearean Actors.
BAFTA winner Roger Michell reunites with Nelson after directing his screenplay Hyde Park on Hudson. Michell's numerous theatre credits include Tribes (Royal Court), Landscape with Weapon, Honour and Blue/Orange (National Theatre). Other film credits include the Oscar nominated Venus and Notting Hill.
Ben Chaplin's theatre credits include The Reporter (National Theatre), The Retreat from Moscow (Broadway), This is How it Goes and The Glass Menagerie (Donmar). His numerous film credits include London Boulevard, Dorian Gray, Me and Orson Welles, Birthday Girl and The Thin Red Line.
Tara Fitzgerald returns to the stage after her critically acclaimed performance in Broken Glass (Vaudeville / Tricycle). Other theatre credits include The Misanthrope (Comedy Theatre) and A Doll's House (Donmar). Recent television credits include The Body Farm and Waking the Dead.
Jemma Redgrave's recent stage credits include The Great Game: Afghanistan (Broadway / Tricycle) and The Cherry Orchard (Chichester Festival Theatre). Recent television credits include Law & Order UK, Unforgiven, Mansfield Park and Bramwell.
Reviews
The Guardian

'Ben Chaplin has just the right air of thwarted idealism as Granville Barker: a man whose life was wrecked, according to one biographer, by British indifference to the need for a national theatre. Jason Watkins as the peripatetic Dickensian burying his sadness under a Pickwickian exterior and Tara Fitzgerald as the hopelessly lovelorn Beatrice are also first-rate.'




Michael Billington

,

3 April, 2012

Daily Mail

'Mr Chaplin combines a bewitching inner stillness with an almost balletic quality when he moves…Jason Watkins gives a beautiful performance as the nobly discreet husband of an ill wife.'




Quentin Letts

,

13 March, 2012
Cast
Artistic team
RICHARD NELSON
ROGER MICHELL
DIRECTOR
Tickets
Full price: £29
Mondays/Matinees: £22
Previews: £18
Concessions: £12
Seniors: £15
KEEPING YOU SAFE AT HAMPSTEAD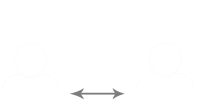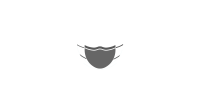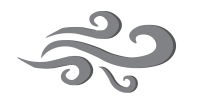 STATE OF THE ART VENTILATION