HAMPSTEAD DOWNSTAIRS / THE PETER WOLFF TRUST PRESENT
Lay Down Your Cross
By NICK PAYNE
Directed by CLARE LIZZIMORE

'You left! You left. You made it clear how you felt, and you left. And that speaks volumes.'
Details
In a house in Luton, boxes are stacked high, the paint is out and Tony is ready for a spring clean. Amidst the dust and clutter lie photos and memories of family fun; reminders of what used to be.
As the funeral of his son looms, and his aloof daughter and ex-wife return, will the regrets of his past and the sorrows of the present prove too much for Tony and his kin?
Nick Payne delivers a stunning and poignant new play about heartache, forgiveness and the importance of family. He has recently enjoyed sell-out success with his critically acclaimed play, Constellations, at the Royal Court. His other plays include Wanderlust (Royal Court), One Day When We Were Young (Sheffield Theatre) and If There Is I Haven't Found It Yet (Bush Theatre).
Clare Lizzimore reunites with Payne after directing One Day When We Were Young. Her other credits include Tom Fool by Franz Xaver Kroetz (Bush Theatre), The Most Humane Way to Kill a Lobster by Duncan Macmillan (Theatre 503) and On The Rocks by Amy Rosenthal (Hampstead Theatre). Clare is Hampstead Theatre's Associate Director.
Cast
Artistic team
WRITER
NICK PAYNE
DIRECTOR
CLARE LIZZIMORE
DESIGNER
WILL FRICKER
LIGHTING 
JOHANNA TOWN
SOUND
EMMA LAXTON
PRODUCTION MANAGER
ANTHONY NEWTON
ASSISTANT DIRECTOR
AUDREY SHEFFIELD
STAGE MANAGER
MARY HELY
COSTUME SUPERVISOR
JOSIE THOMAS
SET CONSTRUCTION
BEN LEVESON
SCENIC ARTIST
BETHANY ANN MCDONALD
FILM MAKER
DOMINIC CLEMENCE
CAST
ANDY DE LA TOUR
LUCY PHELPS
ANGELA TERENCE
SUSAN WOOLDRIDGE
KEEPING YOU SAFE AT HAMPSTEAD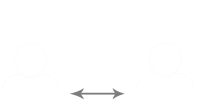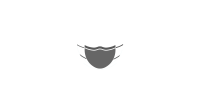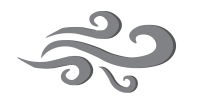 STATE OF THE ART VENTILATION