★★★★★ for DruidMurphy from whatsonstage.com
Posted on 25 June 2012.
Posted in: Theatre Reviews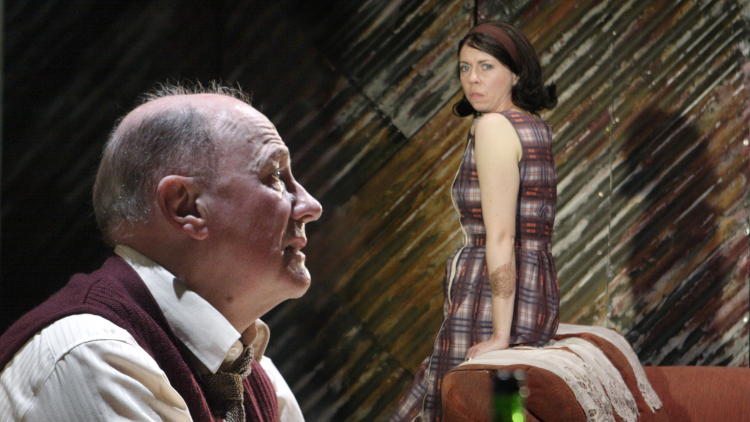 DruidMurphy Review
By Michael Coveney – whatsonstage.com
The nine-hour triptych of Tom Murphy plays that comprise DruidMurphy – Conversations on a Homecoming (1985), A Whistle in the Dark (1961) and Famine (1968) – are about the Irish experience of emigration and home-coming, from the potato famine to the 'new' prosperity of the 1970s.
And they prove a high-five Hibernian highlight of the year so far, a fantastic tear-sodden blast of the very best in Irish theatre. Garry Hynes leads her Galway-based Druid company in triumph and despair, twin impostors of the Celtic dream and nightmare.
Tom Murphy is a leading theatrical and literary figure of our time, and as great a dramatist as Brian Friel, something they know in Dublin and Galway, but not necessarily in London where, ironically, his first big success, A Whistle in the Dark, was premiered.
That play, a violent domestic tragedy of a set of Mayo 'iron men' descending on Coventry in Warwickshire in their boots and suits to visit the family's eldest son, Michael, in 1960, comes across as an impassioned pre-emptive strike against both Harold Pinter and Edward Bond. It's brutal, nasty, and deeply upsetting and compelling in equal measure. And it punctuates Conversations on a Homecoming, a lyrical Galway pub drama in which another "favoured" son, also called Michael, returns to his sleepy backwater from New York in the early 1970s; and Famine, which charts the repercussions of the catastrophic Great Hunger in a fictional rural community of 1846.
The Druid performances, which visit New York, Galway and Oxford next month, and tour Ireland thereafter, are part of the London 2012 Festival, and a brave part, too: many Londoners, myself included, are here because of the famine, and subsequent emigration waves, and Murphy's dramas attempt to assess how notions of 'home' and 'the old country' sit with the desire for escape, renewal, return and spiritual possession.
In Conversations, a rich and hilarious precursor of both Conor McPherson and Martin McDonagh, Michael's New York career as an actor may be suspect; how does 'home' receive or assess what we do 'away'? You're welcome back, but hated for having gone in the first place: we had to carry on without you, and don't we just love to have a good old moan about it into our pints?
Marty Rea, who plays both Michaels, conveys this ambiguity quite beautifully, while Garrett Lombard as the teacher who stayed behind and Aaron Monaghan as the shifty small-time entrepreneur lock horns either side in a battle for status on the home patch. A picture of President Kennedy adorns the stark grey walls of the Whitehouse pub: 10 years after his death, the countryside still claims inspirational affiliation; from JFK, and from the absentee landlord, JJ, who's out on a binge.
All of these plays acquire new resonance in the wake of the Celtic Tiger's demise and the collapse of the economy. Ireland is a "last refuge" claims Monaghan's gesticulating wide-boy, but for what, and for whom? They all get drunk, as do the fighting Mayo boys in Whistle, led by Niall Buggy's extraordinary dominating Dada, a former policeman who may not be as big as his boom or his bite.
Please click here to read the rest of the review.()
KEEPING YOU SAFE AT HAMPSTEAD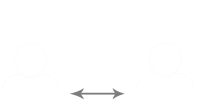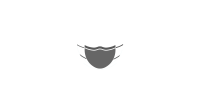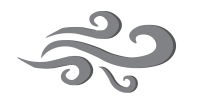 STATE OF THE ART VENTILATION