Longing: 5 minutes with William Boyd
Posted on 6 January 2013.
Posted in: HT Blogs
He's an award-winning novelist – An Ice-Cream War, Brazzaville Beach, Any Human Heart, Restless and Waiting for Sunrise are a few titles to his name – but he has never written for the stage. Until now.
William Boyd makes a highly anticipated playwriting debut with Longing. Based on two short stories by the Russian Master Anton Chekhov, Boyd spins a tale of nineteenth century Russian life both familiar and unfamiliar.
Director Nina Raine returns to Hampstead Theatre following the phenomenal sell out success of Tiger Country (as writer and director) in 2010. She reunites with actor Tamsin Greig (Green Wing and Friday Night Dinner) after their critically acclaimed Jumpy at The Royal Court last year.
Here Boyd discusses his recent television collaboration with Hampstead Theatre's Artistic Director Edward Hall, his excitement of working with Nina and Tamsin and why Chekhov is still endearing as ever before.
Hampstead Theatre: You've recently worked with our Artistic Director, Edward Hall, on the BBC TV adaptation of Restless aired over the Christmas period. Has he given you any tips or insight as to what to expect on our Main Stage?
William Boyd: Funnily enough I've actually appeared on the Main Stage myself at Hampstead – in January 2010 when I gave a talk on Chekhov as part of a week long fundraiser to raise money to restore his house in Yalta. As a result I know the layout and the potential of the space better than most writers, I would have thought. Also I saw Nina Raine's Tiger Country there when the stage area was completely transformed – so I look forward to seeing what volumes we displace and shapes we change for Longing (click here to see Nina Raine's staging announcement). Edward Hall had already booked Longing in for Spring 2013 when he was offered the job as director of Restless. A beautiful bit of serendipity! We enjoyed the most successful and happy collaboration on Restless and it's rather wonderful to be able to continue it so promptly at Hampstead.
HT: Longing is an adaptation of two short stories by Chekhov. What relevance does Chekhov still have today and why is he so enduring?
WB: The amazing thing about Chekhov is the modernity of his sensibility. Even though his mature short stories were largely written in the last decade of the 19th century their spirit is completely in tune with our 21st century minds. Chekhov saw the world in all its vulgar tragi-comic absurdity; he had no faith and he refused to judge the characters he wrote about. His clear-eyed understanding of human beings and the human condition speaks to us as passionately, as comedically and as movingly today as it did to his first readers over a century ago.
HT: Who is this for and why should people see it?
WB: Big question. As always with Chekhov you go to his work for a marvellously shrewd, funny and judicious appraisal of human behaviour in all its myriad forms. Therefore, because Longing is derived from two Chekhov stories, then anyone who's intrigued and interested in this curious adventure we're all partaking in on this small planet should be able to come to the play and gain some insight into ourselves and our predicament.
HT: Have you worked with Tamsin Greig before? How does it feel to have such a talent performing in your play?
WB: I haven't worked with Tamsin before but I've been a huge fan of hers since I first saw her in Green Wing. I couldn't be more delighted that she's playing "Varia". I think it's going to be a fascinating and revelatory performance.
HT: What can we expect from the partnership of you and director Nina Raine?
WB: I hope it's a collaboration made in heaven – and so far it's gone utterly swimmingly. I've known Nina for many years and I have a complete trust in her intelligence, taste and intuition – and we get along extremely well. Very important!
KEEPING YOU SAFE AT HAMPSTEAD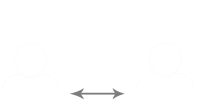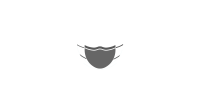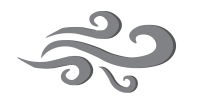 STATE OF THE ART VENTILATION