Twelfth Night: ★★★★ from Time Out
Posted on 8 July 2013.
Posted in: Theatre Reviews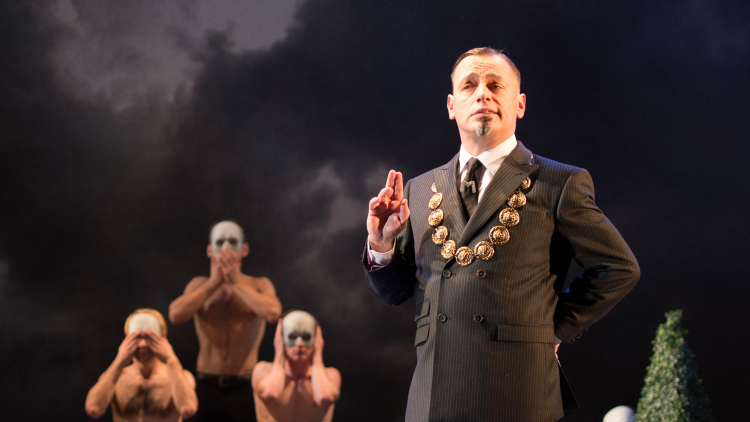 Propeller's Twelfth Night: Review
By Daisy Bowie-Sell, Time Out
Propeller's all-male version of Shakespeare's ultimate ode to confusing cross-dressing is a raucously amusing paean to love in all its varied forms.
The masked chorus comes into its own in the play's hilarious scene in the garden, where a drunken Toby Belch and his friends trick Olivia's unwitting servant Malvolio into thinking he is the object of his beautiful mistress's affection. They whoop and squawk as if they were birds, distracting Malvolio from Belch and his group who almost betray their hiding places with their shouting.
It's fair to say Ed Hall's company is best at Shakespeare's funny bits: their manic thigh-slapping humour suits the bard's wonderfully bawdy turn of phrase. This is most apparent with the riotously drunken Vince Leigh as Belch and his trusty drinking companion Sir Andrew Aguecheek (John Dougall) who are a brilliantly entertaining double-act.
Liam O'Brien is particularly good as the fool Feste, playing him as a dark suited, heavy-lidded, sighing man of wisdom and song. Joseph Chance is strong too as the spry young Viola and Ben Allen's gothic, eye-linered, pouting Olivia is a total hoot.
It's the final resolve scenes, though, where the show is most satisfying. Hall's music-infused production brings the varied plotlines together into a superb climax so the play emerges as the complex, comic and poignant experience it should be.
To read the full review click here to visit Time Out online
KEEPING YOU SAFE AT HAMPSTEAD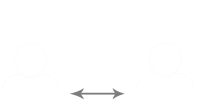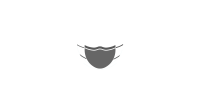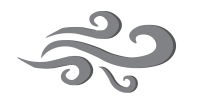 STATE OF THE ART VENTILATION