Drawing the Line: Full casting announced
Posted on 25 October 2013.
Posted in: Announcements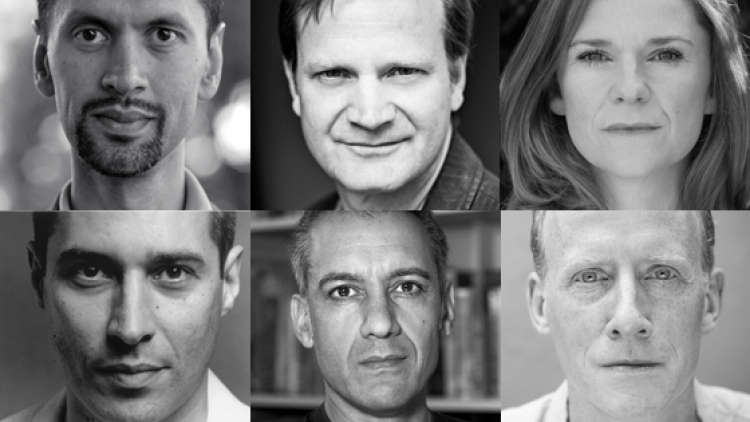 Hampstead Theatre is delighted to announce its cast for the premiere of Howard Brenton's new play. Inspired by conversations he had during a visit to India in 2009, Drawing the Line exposes the chaos of the Partition of India – an act that has shaped the modern world.
Tom Beard as Cyril Radcliffe, Andrew Havill as Lord Mountbatten, Lucy Black as Lady Mountbatten, Tanveer Ghani as Ghandi, Silas Carson as Nehru, and Paul Bazely as Mohammed Ali Jinnah lead a cast which includes David Annen, Abigail Cruttenden, Neil D'Souza, Salma Hoque, Rez Kempton, John Mackay, Simon Nagra, Nikesh Patel, Brendan Patricks, Shalini Peiris and Peter Singh.
In 1947 Mr Justice Cyril Radcliffe was summoned by the Prime Minister and given an extraordinary mission. He was to travel to India, a country he had never visited and of which he had almost no knowledge, and, with limited survey information, no expert support and no knowledge of cartography, to draw the border which would divide the Indian sub-continent into two new Sovereign Dominions: India and Pakistan. And he had only six weeks in which to complete the task.
Wholly unsuited to his role, Radcliffe was unprepared for the dangerous whirlpool of political intrigue and passion into which he is plunged; one of religious and racial turmoil, blood feuds and even an illicit liaison between the Leader of the Congress Party and the Viceroy's wife. As he began to break under the pressure he came to realise that he held in his hands the fate of millions of people.
Howard Brenton and Howard Davies reunite following Hampstead's critically acclaimed and sell-out hit 55 Days last year.
Howard Brenton's most recent play, #aiww: The Arrest of Ai Weiwei, was produced at Hampstead in April 2013 and live-streamed around the world. Other theatre credits include Never So Good, Danton's Death (National Theatre) and Anne Boleyn (Shakespeare's Globe).
Howard Davies theatre credits include Children of the Sun, Never So Good, Paul, The Cherry Orchard (National Theatre) and All My Sons (West End).
Tom Beard's previous stage appearances include King Lear (Donmar Warehouse & Tour & New York), Apologia (Bush Theatre) and Tusk Tusk (Royal Court). Television appearances include The Great Train Robbery, Hunted and Whitechapel. Film includes Salmon Fishing in The Yemen, Vanity Fair and Bridget Jones' Diary.
Andrew Havill last appeared at Hampstead in Farewell To The Theatre. Other stage work includes This House (National Theatre) and The King James Bible (Shakespeare's Globe). Television includes Father Brown, Lightfields, and Sherlock. Films include Les Miserables, The King's Speech, The Iron Lady, The List, and Cloud Atlas.
Lucy Black's theatre credits include Children of the Sun (National Theatre) and The Only True History of Lizzie Finn (Southwark Playhouse). TV credits include EastEnders, Vera, Doctors, Todd Margaret, Holby, The Bill, Waterloo Road and Wire in the Blood.
Tanveer Ghani's stage work includes In The Balance (New End) and Macbeth (Tricycle Theatre). Film includes Tezz, Four Brothers And A Funeral and Bend It Like Beckham. Television includes Ideal, Trial and Retribution and Dracula.
Silas Carson's stage appearances include The Prophet (Gate Theatre), The Comedy of Errors (National Theatre), Arabian Nights (RSC) and Ruined (Almeida Theatre). Television includes Strikeback II and How Not to Live Your Life. Film includes Locke, Clean Skin and Flawless.
Paul Bazely's previous stage work includes Really Old Like 45, Hamlet, The Waiting Room, Richard III (National Theatre), The Djinns of Eidgah, East is East (Royal Court) and Twelfth Night (West End). Television includes Doctor Who, IT Crowd, Green Wing and 4 series of Benidorm. Film includes Tula the Revolt, Jadoo, Pirates of the Caribbean: On Stranger Tides and Vanity Fair.
KEEPING YOU SAFE AT HAMPSTEAD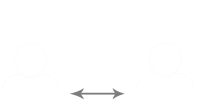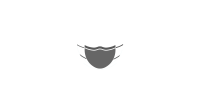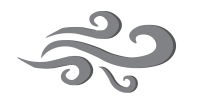 STATE OF THE ART VENTILATION