Ham & High: Robert Webb interview
Posted on 21 October 2013.
Posted in: Main Stage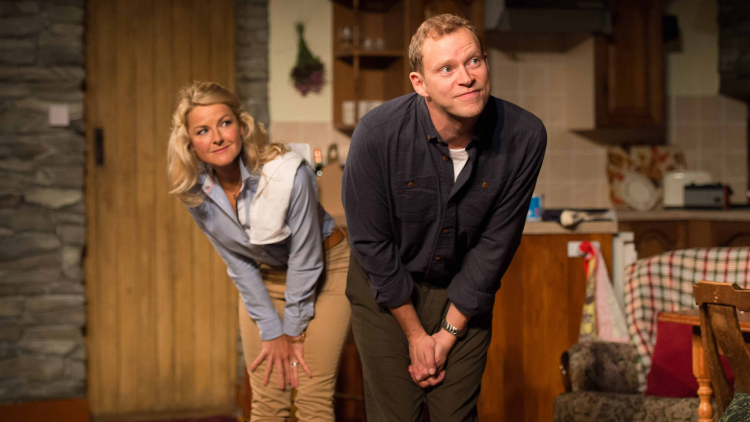 Comedian tells Alex Bellotti about his role in Hampstead Theatre's Raving and why he still sees a future for Peep Show
As I sit in the café at Hampstead Theatre, waiting to be taken to Robert Webb during his lunch break, it doesn't feel like I'm about to interview a comedian.
It's a strange thought since, naturally, the West Hampstead man is hugely funny and entertaining and has no short amount of Bafta credentials to back it up.
The reason, I eventually assume, is because Webb has never been the sort to brandish his heart on his sleeve and use it as a basis for his humour in the way nearly everyone in his profession does.
In fact, by every account, his most remarkable feat as a comedian seems to be maintaining a rare sense of balance and normality when the people he plays are anything but.
"He's a liar and a hypocrite," Webb says, when we eventually sit down to talk about Ross, his character in the theatre's latest piece of new writing, Raving.
Written by Simon Paisley Day, the play details the comic consequences of a couple's weekend away, with Webb and Sarah Hadland – reunited after their work on That Mitchell and Webb Look – acting out a particularly superficial marriage.
"I read plays on a fairly regular basis, but this was the first time in years I'd actually accepted one. At first I just thought it was brilliant, but then I realised I had to play Ross. I'd actually be annoyed if anyone else played him – it's a role that suits me so well."
As a model of earnestness and manners – the pasta salad he was eating when we met now lies politely to one side – it is ironic that the signature roles Webb speaks of usually harbour a unique brand of arrogance, delusion and entitlement.
"There's something about unpleasant characters," the 41-year-old admits. But perhaps it is because he brings a likeability to characters as flawed as _Peep Show_'s Jeremy Usborne that he has found so much acclaim.
"On paper, Jeremy is just a dick, so I can't talk about that without paying massive tribute to myself as an actor. That's always been the challenge, though, he's a peculiar character but I'm desperate for him to be loved. I feel that's what he deserves for having to have put up with Mark for so long."
With last month's announcement that the next series of Peep Show will be the last, it's an interesting time for Webb and his comedy partner David Mitchell.
The latest greats to emerge from the conveyor belt of talent that is Cambridge Footlights, the pair have found tremendous success with their sketch shows, TV appearances and adverts – as Webb simply states: "I've never understood this notion that comedians should be living in a basement."
With their new political satire, Ambassadors, premiering on BBC Two this Wednesday, the partnership is as strong as ever, but Webb admits he will miss the security of always having Peep Show to fall back on.
"See, it's your generation who I hope will give me a job on TV when I'm in my 60s and 70s," he jokes after I confess I grew up with Peep Show in the same way he did with Fry and Laurie and Blackadder.
Interestingly, perhaps because he and Mitchell don't actually write the episodes themselves, he similarly talks as a fan.
"It came second place in Channel 4's 30 greatest comedy shows of all time I think – second to Father Ted, which sounds about right. We owe it all to Sam and Jessie [_Peep Show_'s writers], but it's intimidating how high they've raised the bar. David and I know that whatever we write, it's always going to have to stand up against them."
When one door closes, another opens and Webb reveals that he and Mitchell have "a couple of ideas" for sitcoms which would have been too much to do at the same time as Peep Show.
However, if the opportunity is there, he wouldn't mind leaving the latter's door slightly ajar.
"Thinking about it, the norm is for a series to get cancelled out of the blue, so we're very lucky. We're stepping out like Tony Blair."
So no spectacular kill-offs like the end of The Young Ones?
"We won't be going through a billboard, no. I could imagine going back to Mark and Jeremy one day, just to check in on how they're getting on. I could only see them doing exactly the same thing in exactly the same place."
Outside of their famous partnership, Webb is aware that Mitchell holds a greater public presence – particularly on panel shows – and admits that, while his counterpart "talks on them like he would down the pub", he finds them more nervy affairs.
"It can be an enormous amount of fun," he adds, "but the trick is being able to do it when you have a cold or when you're feeling tired – the moments when you'd usually leave the pub and go home."
Happy to keep a lower profile, much of Webb's time these days is devoted to his wife and two young daughters, dabbling in film, radio and theatre at his own pace.
Teasingly, he tells me he recently turned down an unnamed "whopper" of a role in a West End show because of his lack of musical theatre experience. Modest words from a man who enchanted a nation with his fearless What A Feeling dance routine for Comic Relief.
"That was a very enjoyable experience," he says, "but definitely the result of too much time trying to channel Michael Jackson in front of the mirror as a 13-year-old."
In many ways, that performance signified the comedy values which have served Webb so well. He may be the less visible half of Mitchell and Webb, but is hardly quiet and introverted, as those bare-legged thrusts so bravely displayed.
But even as he lined up on that stage to be judged as Robert Webb, at no point did he make the routine ostensibly about 'him' – acting instead as a mere vessel for the uninhibited splendour of Flashdance.
"Mostly people just grin at me randomly on the street," he replies when I ask if he ever gets bothered walking around Hampstead. "If they say anything, it can go from a very polite, 'Mr Webb, would you be so kind as to pose for a photograph with me and my friends' to [adopting a cockney wail] 'Oi _Peep Show_'. But there is this odd group of people, usually girls, who occasionally want a picture with me even though they clearly have no idea who I am. You can see it in their eyes – that all they know is I'm a guy who's done something funny, at some point, on TV."
Click here to visit Ham & High online
KEEPING YOU SAFE AT HAMPSTEAD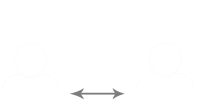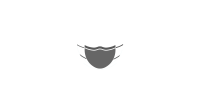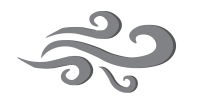 STATE OF THE ART VENTILATION