A Cup of Tea With... The Blackest Black's Charity Wakefield
Posted on 21 January 2014.
Posted in: Hampstead Downstairs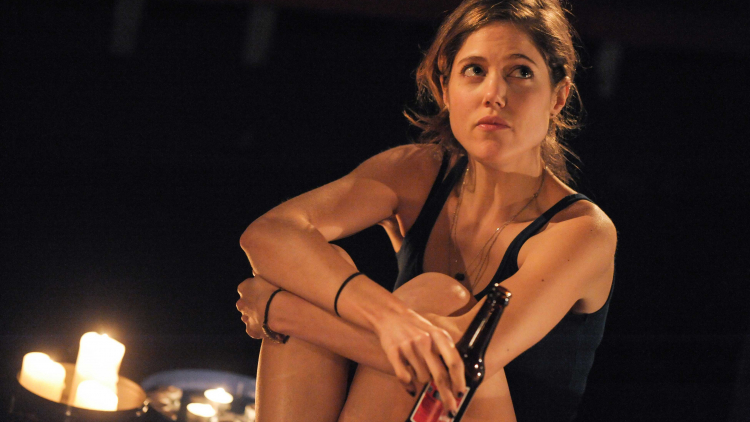 Multi-talented stage and screen actress Charity Wakefield's impressive acting CV includes an appearance at the National Theatre (The Cherry Orchard, 2011) and roles in the BBC's Sense and Sensibility (2008) and the 2012 re-imagining of The Munsters, Mockingbird Lane. We chat to her over a cup of tea about Bryan Cranston, her most embarrassing moments and 'exploring new theatrical territory'. Charity is playing Abi in The Blackest Black Downstairs until 8 February 2014.
Welcome back to Hampstead Charity (Charity appeared in No Naughty Bits on the Main Stage in 2011). How does it feel to be back?
It's wonderful to be back at Hampstead. It's a really warm space, there are lovely familiar faces and I love the market outside the theatre so much. Josie in wardrobe is just the best, it's a joy to work with her again!
How would you describe The Blackest Black and your character, Abi, in a nutshell?
Abi is unpredictable, quick witted, volatile, emotionally led, passionate and sharp. She challenges herself and those around her in order to understand and assimilate her surroundings, to connect, to get inside moments and create material, art. She wants to be alive all the time, for every moment to be extraordinary. She isn't an 'easy' person to be around, but she might just wake you up, "challenge your perspective".
In terms of the narrative of the play, Abi is a British artist who has travelled to Arizona to partake in a short residency at an astronomy observatory. She wants to observe scientists as they work to make discoveries on the night sky, she wants to see if she can make a link between science at it's most profound and abstract, and art. Her artwork is about process, repetition, and the absence of light. While she is there, she make some unexpected connections and relationships with the astronomers themselves.
In the story, the usually 'skin flayingly' hot Arizona weather has been thwarted by rainstorms for 3 days, so for both her and the astronomers, there is a peculiar pressure on this one night to make discoveries.
It's all played out in real time, which makes even more exciting.
How do you think Hampstead Downstairs will compare to the Main Stage?
It's VERY different. We have a very unusual configuration too, which I won't spoil for those who haven't seen the play, but it allows the audience very close to the action. It's wonderful to play such a resonant intimate space. I can't believe how well loved and supported the downstairs space is. It's really and truly about nurturing new ideas, about the freedom to try brave new things. The audience are getting some thing different, exploring new theatrical territory.
Without giving too much away, what is your favourite line in the play?
That's a tough one. It's probably, 'We're loveliest when we let go'.
To be present when someone reveals an inner truth that they have been hiding from themselves, or is able to be totally vulnerable in your company is profoundly moving. It's beautiful.
Do you prefer acting on stage or for screen?
I prefer acting when I can be totally in the moment doing it, whether that's on stage OR on screen. The only difference for me is a set of technical obstacles that get in the way of you and the audience that is receiving it.
If you have a great character that's doing interesting things, if you are immersed in a new world, learning something about life through that, then it's bliss. Whatever medium.
Are there any actors that you are particularly inspired by?
Loads! I'm inspired by Ian Bonar and John Light at the moment. Working with them on this play has been amazing. They are so talented and effortlessly truthful and responsive on stage, and have been great fun to rehearse with too.
Anne Marie Duff, Cate Blanchett, Jennifer Lawrence, Ruth Wilson, Lena Dunham, Mark Rylance, Bruce Dern, Zoë Wanamaker, Michael Peña, Bryan Cranston……I could go on!
What has been your most embarrassing on stage moment?
It happened when I was doing The Rivals at Southwark Playhouse, playing Lydia Languish. It was brilliant fun, not least because Celia Imrie was playing Mrs Malaprop and Robin Soans was Sir Anthony Absolute. As I came on for a scene with them, a very long string of pearls I had on (wrapped round 3 times it was so long) broke! I breathed out as much as I could to catch them in the corset, but then just that minute in the scene I had to leap behind a flower pot to be hiding for about 10 minutes. I got the giggles, because every couple of seconds a pearl or two would make it's way down through my dress, and trickle down to the floor, I was trying to stealthily pick them out and put them in the plant pot. Of course, as soon as they left and I stepped out they all just came cascading out and there wasn't a blinking thing I could do about it. They were all over the floor and we were all skating about on them for the rest of the act! Actually, on another night my whole skirt fell off in one go and I had to run behind the audience and pull it back up! That was worse! Hmm. Now I'm wondering if maybe another cast member was playing tricks…
Favourite places in London?
I love the national Portrait Gallery. The BP portrait exhibition and the Taylor Wessing photographic exhibition are incredible. I love Bar Italia on Frith Street, for coffee and watching the world go by. I love Peckham, for its art galleries, for the park, for Bellenden Road with The Melange (French Chocolate shop), Threads (amazing Vintage shop), for Franks Campari Bar the BEST ROOFTOP VIEW in London. If I was rich I'd go to the Wolseley in Piccadilly all the time. I love Columbia Road Flower market, who couldn't!
If you weren't an actor what would you be?
A film maker or journalist or travel writer. I made my first documentary short this year called Memento Vitae with my creative partner Frances Millar (co produced by Helen bolter) and it was just selected by and on at The London Short Film Festival. It's so exciting to officially have festival 'laurel leaves'. We in talks about our next project already… watch this space!
KEEPING YOU SAFE AT HAMPSTEAD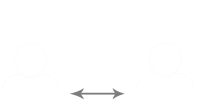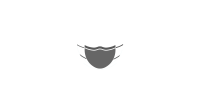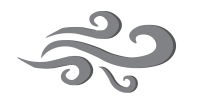 STATE OF THE ART VENTILATION