A Human Being Died That Night returns to Hampstead Downstairs
Posted on 4 March 2014.
Posted in: Announcements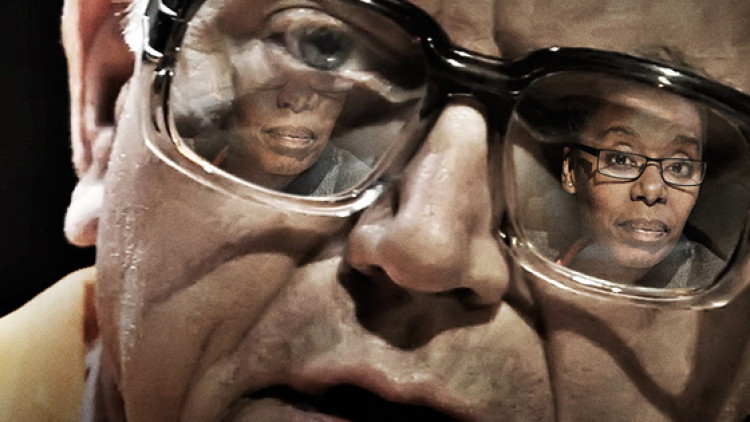 Eric Abraham presents a Fugard Theatre production of
A HUMAN BEING DIED THAT NIGHT
A play by Nicholas Wright
Based on the book by Pumla Gobodo-Madikizela
At Hampstead Downstairs
21 May – 21 June
with Noma Dumezweni and Matthew Marsh
Director: Jonathan Munby; Designer: Paul Wills
Lighting Designer: Tim Mitchell; Sound Designer: Christopher Shutt
The Fugard Theatre production of A Human Being Died That Night written by Nicholas Wright, and commissioned and produced by Eric Abraham, returns to Hampstead Theatre Downstairs following its world première at The Fugard Theatre, Cape Town ( running until 15 March) and Market Theatre, Johannesburg (20 March – 6 April). This riveting and provocative play was first presented at the Hampstead Theatre Downstairs for limited run in May 2013.
1997, Pretoria Central Prison, South Africa. Black woman psychologist Pumla Gobodo-Madikizela prepares to sit opposite the apartheid regime's most notorious assassin white man Eugene de Kock, nick-named Prime Evil..
'I was a veteran fighter. That's how I saw myself. But at the end of the day, Pumla, all that I really am is a veteran of lost ideologies. Once you realise that, you lose your innocence.'
A member of the Truth and Reconciliation Commission, Gobodo-Madikizela is interviewing Eugene de Kock while he serves 212 years for crimes against humanity, murder, conspiracy to murder, attempted murder, assault, kidnapping, illegal possession of firearms, and fraud.
How did he become one of the most reviled figures in apartheid history? Is she able to overcome her disgust and hate for this monster and find his humanity within? And will he even be prepared to open up and tell an educated black woman the truth?
Nicholas Wright's_ A Human Being Died That Night_ is based on the best-selling book of the same name by Pumla Gobodo-Madikizela, and explores her extraordinary interviews with Eugene de Kock, her time on the TRC, and how a fundamentally moral person could become a mass murderer.
Nicholas Wright's plays include Treetops, The Gorky Brigade, Mrs Klein, Cressida, Vincent in Brixton, The Reporter, Travelling Light and The Last of the Duchess, which debuted at Hampstead Theatre in 2011. He has also adapted work for the stage including Naked, John Gabriel Borkman, Lulu and His Dark Materials. He opened and ran the Royal Court Upstairs, and was Joint Artistic Director of the Royal Court, and former Literary Manger and Associate Director of the National Theatre.
Noma Dumezweni plays Pumla Gobodo-Madikizela. Olivier award-winner for her role in Young Vic's production of A Raisin in the Sun her theatre work includes Henry V (Michael Grandage Company at the Noel Coward Theatre), The Champion (National Theatre Studio), Feast, Belong (Royal Court), Adelaide Road, Little Eagles, Romeo and Juliet, Julius Caesar (RSC) and Six Characters in Search of an Author (Headlong). For television, her work includes Frankie, Fallout, The Colour of Magic, Little Miss Jocelyn and Summerhill; and for film, Dirty Pretty Things and Macbeth.
Matthew Marsh plays Eugene de Kock. For theatre, his credits include for the National Theatre, The Last of the Haussmans, Blood and Gifts, The Overwhelming (with Out of Joint), Copenhagen (also West End). Other theatre includes Glengarry Glen Ross (West End), Proof (Menier Chocolate Factory), No Naughty Bits (Hampstead Theatre), The Shawl (Arcola Theatre), The Goat, Conversations After a Burial (Almeida Theatre) and The Little Foxes (Donmar Warehouse). His television work includes Hotel Taliban, Hidden, Shirley, The Other Child, Lead Balloon, Luther, Law and Order, Turning Point, The Philanthropist, Masterworks, How Not to Live Your Life, The Street, Spooks, Marie Lloyd, Surviving Disaster, Belonging, Return of the Dancing Master, Wall of Silence; and for film, The Iron Lady, In Clear Sight, Treacle Junior, The Special Relationship, Red Tails, Dead Man Running, Endgame, and Spygame.
Jonathan Munby returns to Sheffield Theatres to direct. His previous work for Sheffield Theatres includes Company, A Number (also Menier Chocolate Factory), Bird Calls and The Comedy of Errors. His other work includes Wendy and Peter Pan (RSC), Measure for Measure (Shakespeare Theatre Company, Washington DC), 'Tis Pity She's a Whore (West Yorkshire Playhouse), The Prince of Homburg, Life is a Dream (Donmar Warehouse), Serious Money (Birmingham Rep), The Dog in the Manger (Washington Shakespeare Theatre Company), The White Devil (Menier Chocolate Factory), Henry V, Mirandolina (Manchester Royal Exchange), Gilgamesh, Firebrand (National Theatre Studio), A Midsummer Night's Dream (Shakespeare's Globe), Don Giovanni (English Touring Opera) and Nakamitsu (The Gate).
KEEPING YOU SAFE AT HAMPSTEAD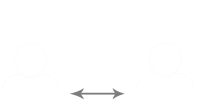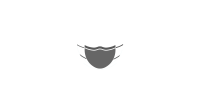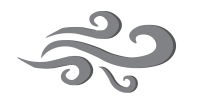 STATE OF THE ART VENTILATION