Ham & High: Ray and Dave Davies interview
Posted on 11 April 2014.
Posted in: Main Stage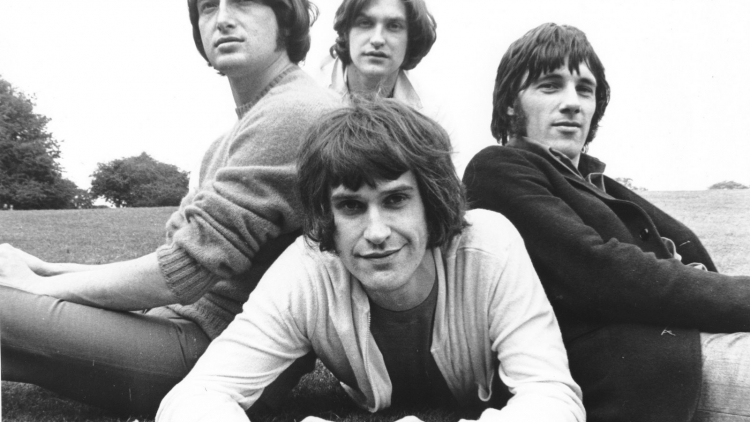 Ray and Dave Davies speak out as the Kinks musical comes to Hampstead
By Alex Bellotti, Ham & High
Ahead of Hampstead Theatre's Sunny Afternoon musical, and Dave Davies' landmark Barbican show, the feuding brothers reveal there is, deep down, a distorted love.
If justice was done, this month we would see London descend into Kinks-mania. We saw similar bedlam at the turn of the year with Prince and his Camden shows; we saw it last summer with David Bowie's shock re-emergence and landmark V&A exhibition.
For Muswell Hill's most famous exports however, self-sabotage has always pulled the red carpet out from under their feet.
As Ray Davies puts it: "Anyone who knows the Kinks knows we're a series of catastrophes turning into glorious triumph."
His brother is inclined to agree. When asked about the possibility of a reunion, both will often sound keen, only to suggest that the ball is in the other's court. "There is a court," Dave Davies explains, "but Ray keeps changing the rules of the game."
"What's come through in the workshops is that it's a kind of timeless story. I mean yes, there's a setting, but hopefully the songs transcend time. It's about characters and situations and people trying to get through their lives"
It's not that the Kinks have never been good enough; their forthcoming musical at Hampstead Theatre will show that much.
In the same way that The Jersey Boys revealed the true extent of The Four Seasons' back catalogue, the playlist of Sunny Afternoon possesses unwavering quality, with hits like You Really Got Me, All Day And All Of The Night, Waterloo Sunset, Lola, A Well Respected Man and of course the title song itself.
Boasting an Olivier Award winning playwright in Joe Penhall and one of London's most hotly-tipped directors in Edward Hall, the show in fact has all the ingredients for success. Except that, typically, Ray, who has been closely involved, has refused to do almost any publicity for it.
"Well I am keen," he muses in our rare interview, "but if you see the show, you'll see that my character's very publicity-shy.
"It's always the same thing. I'm very self conscious… I still find it amazing that I'm the front member of a band; I'm not Simon Cowell's choice of a lead singer. I like to get my work publicised but I've been so absorbed in the creative process that I haven't found time and it's come upon us very quickly."
Ray has certainly poured his heart into the project. The show details the early rise of the Kinks, encompassing their infamous ban from America for alleged rowdy behaviour and looking back from the moment Wembley Stadium sung Sunny Afternoon in unison as England emerged victorious in the 1966 World Cup final.
Staged more like a rock concert than a theatre show – Hall has even incorporated a catwalk stage – Sunny Afternoon will see practically every actor pick up an instrument in a tribute to the music hall grounding of the Davies household.
Born the second youngest and youngest of eight children respectively, Ray and Dave lived among their six sisters and parents, Fred and Annie Davies, for years in a crowded house in Muswell Hill's Denmark Terrace.
Their father worked largely as a slaughterman, then a gardener when he could, as he struggled to provide for the large family, but both brothers largely look back on those days with fond memories.
"This is a musical piece, not an interpretation. It's coming from my perspective and there are things in it that are very personal to me, but I think it's pretty even. I don't think anyone's got a cause to complain.
Ray continues: "Most of the stories come from the family in the front room where everyone played an instrument and everyone collaborated. I wrote my first ever number one in that front room, it was also the place where my brother was born and where I grew up. It's very significant to have a home base."
While North London has always kept Ray close, this month it also welcomes home the second half of the Kinks' destructive duo.
Dave Davies has lived in New York for over a decade, but tomorrow returns to The Barbican to play his first UK show in 13 years.
When I contact him back in February, much like his brother he has fond memories of Muswell Hill and, indeed, the Ham&High. Looking back to the brothers' childhood, he recalls buying his first '45 – Johnny Cash's Ballad of a Teenage Queen – at nearby Les Aldrich records and explains how music was never far from home.
"As kids, there were always parties in the Davies house, so me and Ray would sit round watching. We had a home in Fortis Green, just opposite the Clissold Arms, and my dad would come in with a crate of beer and his cronies and start playing the banjo.
"That's where we used to listen to everything – Elvis, Lonnie Donegan – it was a rich musical range. I think the Kinks' music generally was sourced from friends, family and extended family and we certainly played heavily on that."
After such a long time away, Dave is returning to celebrate the 50th anniversary of the Kinks' breakthrough hits, You Really Got Me and All Day And All Of The Night. Behind both songs lie a revolutionary guitar sound many have come to know as distortion. It was created by Dave when, frustrated and in need of a hit for the band, he took a knife and sliced through the sound-cone of a little green amp that is now part of Kinks folklore.
"It's funny because that sound's affected so many people," says the 67-year-old. "A year after us, some clever folks captured it with the invention of the fuzzbox and the Stones used it on a song called Satisfaction. It influenced a generation.
"I don't know what I expected, I just wanted something different. Listening to people like John Lee Hooker, I had started to value these rough, blues sounds and I got so frustrated that I just cut the thing up. I didn't even expect it to work.
"Ray had come up with the riff for You Really Got Me – until then it had been this real jazz thing on piano. So we put the two together and out of a moment of frustration and rage came something good."
The famous bad blood between the brothers seems to have thinned since Dave suffered a serious stroke 10 years ago, and though both still seem content to pursue their projects separately, there's certainly a greater degree of magnanimity. Of Dave's Barbican show, Ray says: "He booked it so late that I'm engaged to do something else, but I'm trying to get back to London to see some of it. It's his first show here in a long time and he's struggled back through lots of problems and I wish him all the best."
Even now however, he can't resist qualifying his praise. "I mean The Barbican isn't personally where I'd like to play as a venue, but he's picked it and knows what he's doing so let's hope it rocks."
With Ray's 70th birthday looming in June, time does seem to be running out for the two brothers to bury the hatchet on stage. Last year Ray suggested on these very pages that he was open to the idea of a reunion, but now points towards the play, his recent book Americana and a prospective solo album as spanners in the works.
As Dave reveals however, they at least considered the prospect when he visited London back in January. "We spoke a few weeks ago and talked about doing something – we're still not quite sure how to approach it. We'll work on something, but I'm trying not to give it away."
Musical reconciliation aside, it's hard to begrudge the Kinks their dues. If Neil Young was the godfather of grunge, then they were its favourite uncles; the stubborn, unapologetic whiskey-swiggers who came round for tea every so often to rant about the taxman, trendy Mod-heads and the good old days.
Come to Hampstead Theatre or The Barbican expecting to see a few free loving baby boomers and you're going to be disappointed; as one vintage Ray Davies line in the Sunny Afternoon show states, "the only thing swinging in the sixties were the handbags."
"John Lennon always said, if you remember the 60s, you weren't there," he adds. "Yet what's come through in the workshops is that it's a kind of timeless story. I mean yes, there's a setting, but hopefully the songs transcend time. It's about characters and situations and people trying to get through their lives."
Well credit to both brothers; haven't the Kinks always been?
Click here to visit Ham & High online
KEEPING YOU SAFE AT HAMPSTEAD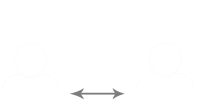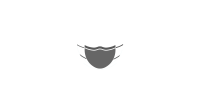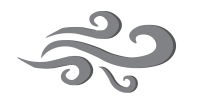 STATE OF THE ART VENTILATION