Ham & High: Beth Steel interview
Posted on 1 July 2014.
Posted in: Main Stage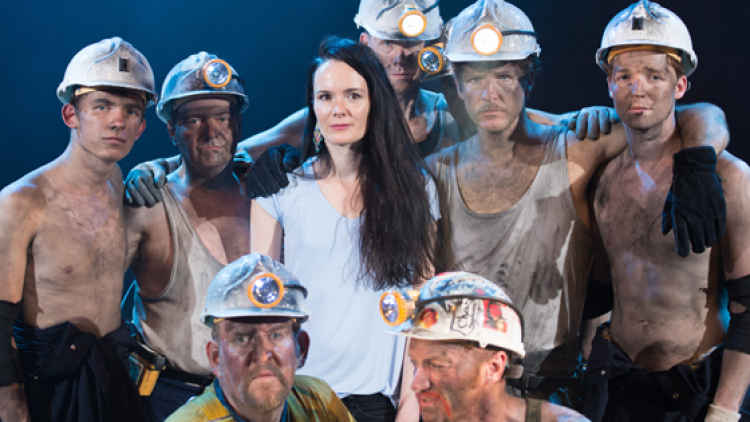 Beth Steel's Wonderland sees Hampstead Theatre venture below ground
By Bridget Galton, Ham & High
As the daughter of a miner, Beth Steel is uniquely placed to write about the seismic political events of 30 years ago. Although just a baby at the time, she understands all too well how the year-long miner's strike tore her Nottinghamshire village apart.
But writing Wonderland also sent her on a personal journey to understand the lure of the job her dad has given his working life to.
While researching it she got permission to venture underground where no outsider had been allowed since the '80s.
"Dad picked me up at 3am to go down with the morning shift and he was sweating with nerves, afraid I would find it dreadful and disgusting. I was going into this intensely private place where he had spent 35 years. He was about to share it with his kid and was worried because some people panic or burst into tears."
Far from inducing panic, Steel, an autodidact who left school aged 16 "unable to write a letter", was struck by the ghostly quiet of the mine, the "blue liquid light from machinery" and the "mud brown post-apocalyptic haze of everything covered in dust".
"I was expecting Dickens and black glistening coal, but it was like being on the set of the Alien movies – you don't see any coal at all".
She later took director Ed Hall and designer Ashley Martin Davis underground to help them plunge Hampstead Theatre's urban audience into the subterranean world of the coal face.
Set in the Midlands in 1984, Wonderland entwines the story of two young lads initiated into the close camaraderie of sweat, toil, collapsing roofs, explosions and bawdy humour, with the machinations of the politicians and businessmen who will decide their fate.
Because Steel wanted to focus on back-room politics, there are no recognisable personalities – no Scargill or Thatcher.
But initially she wasn't going to write about the strike at all.
"I wanted to write about mining but I was adamant I wasn't going to write about the strike. I can't re-iterate enough what a bad idea that felt like.
"It's still such a hugely contentious subject in Nottinghamshire it's not talked about. There's an inability to express this anger and pain. While researching, it didn't enter my head to ask did you go on strike?
"Most of what's in the play came from outside my family and community."
Steel's father was a NACOD deputy, allowed through the picket line to carry out maintenance preventing the disused pit from flooding.
"I haven't spoken about the strike with my dad because I wanted to make my own play, and growing up we didn't talk about mining because that's what everyone's dad did. Over the years I started asking questions. but when he came to London to bring us some props, he sat in on rehearsal and it opened him up. He said more in 15 minutes than he had in years."
After several unsatisfactory drafts, Steel realised the labour dispute that she had felt too historic and too raw, had strong contemporary resonances.
She pressed delete and started again, writing a brash American CEO and a conflicted Tory MP into the clash between miners' livelihoods and the government vision of a free Britain.
"At first, I didn't have the play I wanted which was a huge confidence crisis. If anyone was able to write this world it should be me! I understand this psyche. But I was prejudiced about what a play about the strike would be – about communities, miners and their wives and I don't have that play in me.
"Writing what you know is over-rated, writing what I don't know is what gets me excited. When I start it's what's this world going to be? Where are we being taken? With mining, what interested me was the work. What's it like down there? Extraordinary things can happen on a stage I don't want to see myself up there. I am more fascinated by seeing a different world or an experience I don't already have."
The more she delved, the more she realised the strike could offer an insight on "how did we get here?"
"Media collusion and the role of the state in business felt relevant to the last seven years of deep financial crisis.
"The empty shops and houses in my village; working in call centres or on zero-hours contracts becoming the norm, the lack of a sense of worth from the job people do; the CEOs earning hundreds of times more than the average worker – where did it all take off?"
Steel admits an epic, ensemble play, with no stars, submitted unsolicited to Hampstead's slush pile; by someone with only one play to their name was a big ask.
But director Ed Hall is giving it the big budget treatment, staged in the round with a cast of 17.
Wonderland is set to prove just how personal a political play can be, says Steel.
"I've had to honour the fact that for some, working down the mine was purgatory, but others like my dad see it as an art form.
"A friend of dad's spoke to the actors. Like everyone he did overtime at weekends because he needed the money and worked seven days a week for years with only the odd Sunday off.
"It was extraordinary to hear a man who's worked that hard say he never regretted a minute of his working life, and my dad would say the same.
"You have to honour the feeling the men have for mining and suggest why?"
Ultimately, she hopes audiences will leave with "a much more complex view of the strike".
"Hopefully it will make them think about the 2015 election and beyond, and what sort of country we want to live in"
Click here to visit Ham & High online
KEEPING YOU SAFE AT HAMPSTEAD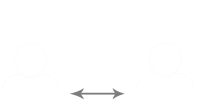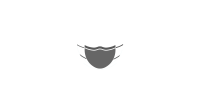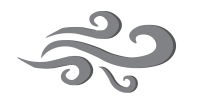 STATE OF THE ART VENTILATION