WhatsOnStage: Roger Allam interview
Posted on 3 October 2014.
Posted in: Main Stage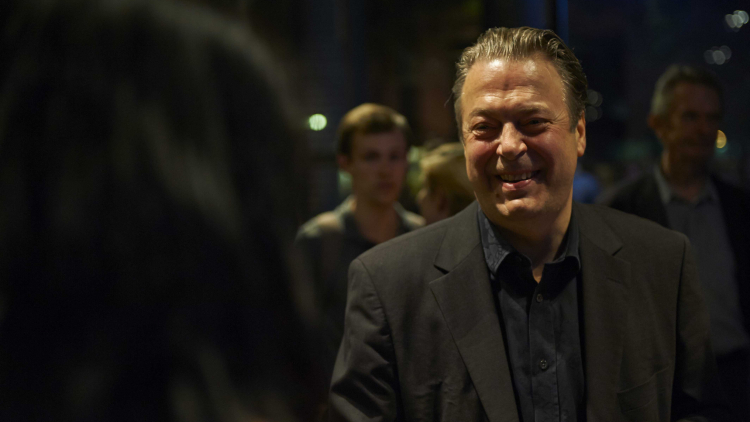 As he returns to Hampstead Theatre in the UK premiere of Theresa Rebeck's Seminar, Roger Allam reflects on his illustrious career and the 'creeping corporatisation' of art
By Theo Bosanquet, WhatsOnStage
From Albin in La Cage Aux Folles through Peter Mannion in The Thick of It to Falstaff at The Globe, Roger Allam has enjoyed a rich variety of roles in recent years.
For his latest reinvention, he's reunited with La Cage director Terry Johnson on Seminar, in which he stars as an acerbic US writer in the UK premiere of Theresa Rebeck's Broadway comedy. "It's almost the same thing as La Cage," jokes Allam during a break in rehearsals at Hampstead Theatre.
Rebeck, a former Pulitzer nominee, is not a writer as well known on this side of the Atlantic as the other, but Allam is clearly a fan, comparing her to Yasmina Reza, in whose acclaimed plays Art and God of Carnage he has appeared. "The dialogue is absolutely brilliant," he enthuses, "and it's not always the case that good plays have great dialogue."
His character, Leonard, was created on Broadway in 2011 by Alan Rickman and subsequently taken over by Jeff Goldblum, but Allam is quick to fend off comparison by pointing out he saw neither's portrayals. The narrative centres on a series of private (and very expensive) seminars given by the celebrated but jaded Leonard to a group of aspiring writers, which all take place in the swanky New York apartment of one of the students. Heated discussions ensue as well as a tangled web of romantic attachments.
Allam roars with laughter when describing Leonard's style of teaching as "ruthlessly telling the truth". He explains he's a novelist-turned-editor loosely based on Gordon Lish, known for his excoriating but highly effective editing of writers including Raymond Carver and Amy Hempel.
"He [Leonard] is no charlatan," he adds, "and he writes articles about the world's trouble spots, so raises pertinent questions about what they're going to write about in their luxurious Upper West Side apartment. I'm making it sound rather serious but I assure you it's very, very funny."
The last time Allam was at Hampstead, playing Leonardo da Vinci in Antony Sher's The Giant back in 2007, the theatre was enduring a difficult spell. But since then, under Edward Hall's leadership, it's gone from strength to strength, boasting a string of West End transfers and a newly developed front of house.
I wonder if this run of form influenced Allam's decision to return. "Well it's certainly a good time to be here," he says. "But in the end it's about the play and the role. There are lots and lots of reasons why you do and don't take something on – if, indeed, you're lucky enough to make those decisions. In this case I actually originally turned it down, but then another project fell through so I was suddenly available again."
Allam is certainly not short of options. With an ever-increasing portfolio of screen roles, with recent additions including Tamara Drewe opposite Gemma Arterton and Inspector Morse prequel Endeavour, he also found time to give his third Olivier Award-winning performance, playing Falstaff at the Globe in 2010.
Mention of the Globe prompts him to confess that, as an RSC stalwart, he was initially sniffy about the venue, considering it little more than a tourist trap. But seeing Dominic Dromgoole's production of Trevor Griffiths' A New World: A Life of Thomas Paine in 2009 changed his attitude overnight, and the following year he was treading the outdoor stage himself.
"It was a perfect place to perform Falstaff. I didn't really understand him before and it taught me a great deal about the character, and about the type of theatre that existed when he was created… It was an interesting and educational experience to have at my time of life."
So interesting, in fact, that Allam returned the following season as Prospero. I tease that the Globe hasn't done a Lear in a while, if he's looking to complete a trilogy. He darkens. "Lear is very hard – I wouldn't know how to do it there."
With the mouthwatering prospect of an Allam Lear hanging in the air, we segue to a brief discussion of the Scottish referendum, considering that, pre-vote, he put his name to an open letter to the people of Scotland asking them to stay in the union. He gets rather Peter Mannion-like in his deflection. "I signed it because there didn't seem to be a positive 'No' campaign. But since signing it, I have wavered either side."
His co-signatories included Judi Dench, who also recently added her voice to the number who've spoken out about the lack of career opportunities for working class actors. It's another issue with which Allam agrees with his fellow RSC veteran.
"Acting, like many professions, is getting more exclusive. It's hard to get a further education now without getting massively in debt. When I started, there were a lot of fringe companies that paid a decent wage." Reflecting on his own beginnings, he says that his early interest in acting was sparked by a trip to the National Theatre to see Rosencrantz and Guildenstern are Dead on a ticket that cost him 15p.
He worries about the "creeping corporatisation" of theatre, of seeing increasing numbers of sponsor signs and commercial interests. "Art has always been commercial, to a degree. But the National Theatre was built for all of us. I don't like to see bits of it become exclusive or unavailable, it should be a democratic institution."
I ask whether Seminar, centring as it does on an author selling tuition at $5,000 a pop, is tapping into this issue. "Well it's realistic about the commercial side of things – Leonard says to one of the aspirants, 'you're never going to be a great writer, but you could make a lot in Hollywood'." It strikes me that arguably the opposite is true of Allam's own career.
And could he ever envisage running seminars himself? With another deep roar of laughter, he demurs: "I've no idea what I'd teach." No doubt there are many who'd disagree.
Click here to visit WhatsOnStage.com
KEEPING YOU SAFE AT HAMPSTEAD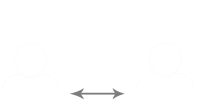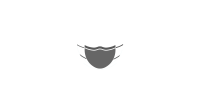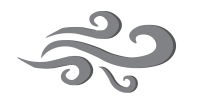 STATE OF THE ART VENTILATION