A Cup of Tea with... State Red's Samuel Anderson
Posted on 28 November 2014.
Posted in: Hampstead Downstairs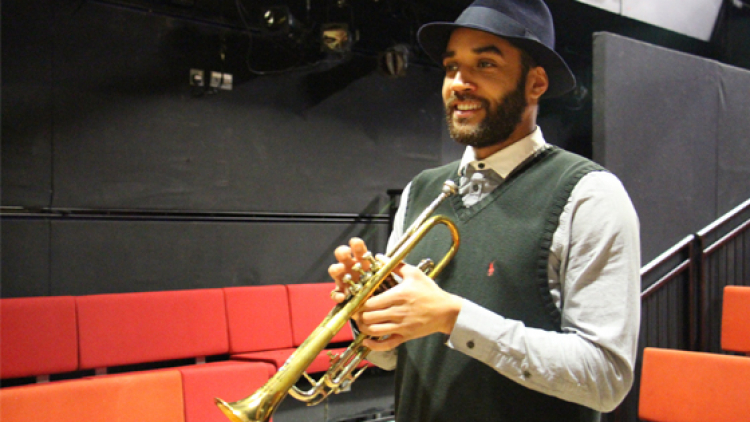 State Red's Samuel Anderson talks to Hampstead Theatre's Online Features Editor Faye Johnson about party tricks, reuniting with the other History Boys and Doctor Who. Samuel plays Luke in State Red which runs Downstairs until 6 December.
Tell me, what drew you to State Red?
Atiha [Sen Gupta, the Writer] went for the jugular with this one, she went right in and didn't pussy foot around the subject choice. I think it's one that you can easily look as if you're standing to the left or the right of the matter and you can easily make a good point for one side or the other and she's done a very clever thing of leaving it up to you. Atiha makes you question both sides of it. It's always nice to do a new piece of work and, yeah, it was just something I fancied, it seemed challenging. There's a hell of a lot in there. Emotional battles, political battles. It's an hour and fifteen of, like, there's this tornado… woosh, what?
My character Luke is a very naive guy, and he's obviously had the rose tinted glasses. He's been protected and this is his first glimpse of the reality. And unfortunately for him, his first glimpse is the last one you'd ever want to see, ever want to deal with. I think the mum says it, 'life is unfair.' It's not only unfair but it's hard and there are brutal, brutal truths out there and to change any of these brutal truths… you're asking a lot.
What do you think of the Hampstead's downstairs space? Wonderfully intimate and cosy isn't it?
Man, the first day I came in here it was too cosy. I haven't done theatre in years, it'd been eight years, and that was History Boys. I mean, we went back to do 50 years at the National a year ago, but that was only a few lines. But the first day we came in here, and we were surrounded by people, I've never has this before, the fear just went up and up and up and it was one of the hardest things I've ever done. I had to stop myself from shaking. It's so not me. But then after that, after the first
one, I was like, come on man, you're back in theatre now, the audience don't know what's going on, as far as they're concerned everyone's telling the truth. So now I love that it's cosy. You can feel the game change. Being able to sway the audience. The play works brilliantly with this space.
Just a week left then, it's short and sweet.
It's too short, man, I think the play deserves more life. It's got legs to carry it a lot further than a month. I wish it could go out to more eyes and ears.
Do you get along with all the cast?
Yeah, yeah, it's great back there. You've got the veterans, I hope they don't mind me calling them the veterans… Geoff [Leesley] and Maxine [Finch]. Geoff's a legend. His warm-up is the crossword. It's great to see, he's just so cool.
So, Geoff's is the crossword, what's your warm-up?
I come in here and sing to Sue. Sweet Sue is our Stage Manager. That's how I get my vocals warmed up.
So you really do, you serenade Sue when you come in? That's lovely, lucky Sue.
It's very nice, calls Sue from the tech box.
Yeah that's my warm up.
With only a week left, have you got anything coming up?
I've been filming a pilot for a comedy show called Witless. The other day was an actor's dream; I had an audition in the morning and filming in the day then theatre at night. But no, it's back to despair and hopefully not the Queen's Head pulling pints.
You've just done Lady in the Van with Maggie Smith, is that right?
Yeah, that was another Alan Bennett, that was a real treat. They managed to get every one of the History Boys to have a little cameo in it. We all pop up in there. I was playing a Jehovah's witness who comes to the door…
As they do…
…and Alan Bennett answers the door and shoos me away to the lady in the van (Maggie Smith), who gives me a deadly look which makes me just run for my life.
Have you got any highlights of your career so far?
No, without sounding corny, this is the first time I've had a lead. This has been a highlight. It's the writer's baby, and you're just a bit of a babysitter at first until you can take ownership and you kind of become a step parent but you have to love it like it's your own. It's a real compliment for people to put that faith in you. As an actor, you can't really top being the lead in something you believe in.
So, although Doctor Who was great, this is…
Doctor Who was on another level. There are so many reasons for it to be the highlight, but as an actor… this is a brilliant play.
So you're originally from Birmingham – how long have you been in London?
I came to drama school (The Academy of Live and Recorded Arts) in 2000… fourteen years, oh my days!
So you must know London fairly well, where are your hotspots? Where do you love to go?
I'm a big fan of music, so anywhere that's playing live music. Tonight is the Prince of Wales in Brixton actually.
What kind of music?
Jazz music. Ronnie Scott's is good. The Haggerston is good. I'm getting a bit old to go out and shake though.
Don't say that!
It's not me, it's the other people who are there. I feel like I should be babysitting them. I like Brixton. East London's shakin'. I normally go where the live music is. You've got The Haggerston on the Sunday, The Prince of Wales on the Sunday afternoon…
You've go the whole jazz scene down.
Yeah, I'm a bit of a groupie.
But, OK, let's say your jazz night wasn't working and you've got loads of friends there, but it's just for some reason still a bit quiet, do you have a party trick?
No, we're all a lively bunch, my group. We're more likely to just go back and play pool and use the juke box.
You a good pool player then?
Yeah, I like to think so. They call me Night Night because of the way I keep tucking them in…
Now do they? Or is that something you'd quite like the idea of?
No, that's something I'm waiting for them to call me. No party pieces though. I used to break dance, I'm still a B-Boy, but I don't break dance anymore. I used to compete! I used to eat and breathe and sleep the stuff.
So, you're still waiting for that lead role that is a break dancer…
No, man, I had to take that stuff off my showreel, it was like, 'can you still flip around the room?' Are you mad! I can flip a pancake, flip an egg, that's about it.
KEEPING YOU SAFE AT HAMPSTEAD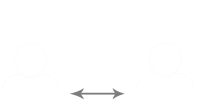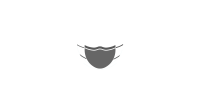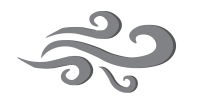 STATE OF THE ART VENTILATION