Tiger Country to be Free Streamed 17 Jan 7.30pm GMT
Posted on 13 January 2015.
Posted in: Announcements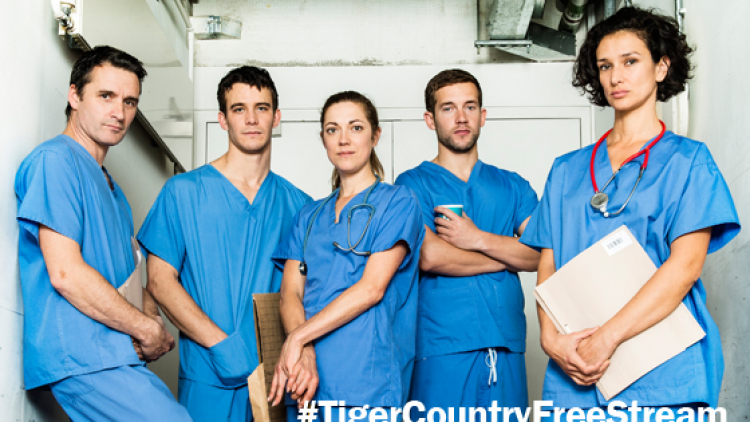 Hampstead Theatre in association with The Telegraph announces
THE LIVE FREE STREAMING OF TIGER COUNTRY
Written and directed by Nina Raine
Designed by Lizzie Clachan
Lighting by Neil Austin
Video Design by Dick Straker
Choreographed by Leon Baugh
Sound by Fergus O'Hare
WORLDWIDE, FREE AND LIVE SATURDAY 17 JANUARY AT 7.30pm GMT AND ON DEMAND THEREAFTER FOR 72 HOURS
Hampstead Theatre is delighted to announce Tiger Country will be Free Streamed worldwide on the final night, Saturday 17 January at 7.30pm at hampsteadtheatre.com and at telegraph.co.uk/culture/theatre.
Covering one of the hottest political topics of the moment, Tiger Country, written and directed by Nina Raine, is an insight into the working of the NHS and the people who keep it going. Professionalism and prejudice, turbulent staff romances, ambition and failure merge in an action-packed and astute drama about a service we all depend on.
An on demand version of the Tiger Country Free Stream will then be available to watch for free on demand for 72 hours immediately after the live event on Hampstead Theatre and The Telegraph's website.
Indira Varma leads a cast of Ruth Everett, Souad Faress, Jenny Galloway, Nick Hendrix, Maxwell Hutcheon, Tricia Kelly, Alastair MacKenzie, Wunmi Mosaku, Shaun Parkes and Luke Thompson.
Hampstead Theatre believes in Access for All – with as many people as possible having the opportunity to enjoy free quality theatre wherever they are. The Free Streaming and free to view on demand access to Tiger Country follows Beth Steel's Wonderland in July 2014 and Howard Brenton's Drawing The Line in January 2014. In April 2013, Hampstead Theatre was the first theatre to live-stream internationally for free with #Aiww: The Arrest Of Ai Weiwei.
Hampstead Theatre's Artistic Director Edward Hall said: "This is the fourth show we have Free Streamed and is central to our belief that Hampstead Theatre productions should be accessible to people all over the UK and the rest of the world. Hampstead's previous Free Streams have attracted over 50,000 views in 86 countries demonstrating that with the right sponsorship and media partnerships, it is possible to bring the best of British theatre to a truly global audience. Nina Raine's play is an accomplished glimpse into the realities of working in the modern NHS. Meticulously researched and brilliantly delivered – I hope wherever you are, you enjoy it"
Nina Raine returns to Hampstead after directing William Boyd's Longing, starring Tamsin Greig and Iain Glen, in 2013. Other writing credits include the critically acclaimed Tribes (Royal Court) and Rabbit (Old Red Lion Theatre/ West End). Directing credits include Jumpy (West End and Royal Court).
Indira Varma is best known for her roles in Game of Thrones, Rome, The Canterbury Tales and Luther. Her most recent stage appearances include Titus Andronicus (Shakespeare's Globe), The Hothouse (Trafalgar Studios), and Dance of Death and Twelfth Night (Donmar Warehouse). Her film appearances include Kama Sutra: A Tale of Love, Exodus, Silent Hours and All You Need is Kill.
Hampstead Theatre has partnered with The Telegraph to promote the live-streaming. To watch the show live and free on the 17 January visit hampsteadtheatre.com or telegraph.co.uk. The show will also be available to watch on Hampstead Theatre's YouTube channel.
The show will be available on demand for 72 hours following the Free Stream on Hampstead's and The Telegraph's website. Viewers can interact via twitter and facebook throughout the live-streaming using #TigerCountryLiveStream. Follow Hamps_Theatre and TeleTheatre to join the conversation and live commentary.
Tickets are still available for Tiger Country on stage at Hampstead Theatre:
BOOKING INFORMATION
Dates: 8 December 2014 – 17 January 2015
Times: Mon – Sat at 7.30pm
Sat Mats at 3pm and Weds Mats at 2.30pm
Prices: Full Price £32 / £29,
Mondays/Previews/Matinees £25 /£22,
Concs/Seniors £18 / £15
To Book: Hampstead Theatre, Eton Avenue, London, NW3 3EU
Tel: 020 7722 9301
Online: www.hampsteadtheatre.com
@Hamps_Theatre
KEEPING YOU SAFE AT HAMPSTEAD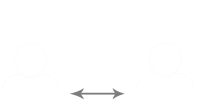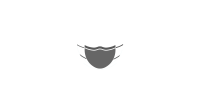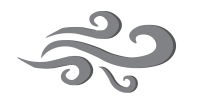 STATE OF THE ART VENTILATION