Telegraph: Zoë Wanamaker interview
Posted on 10 March 2015.
Posted in: Main Stage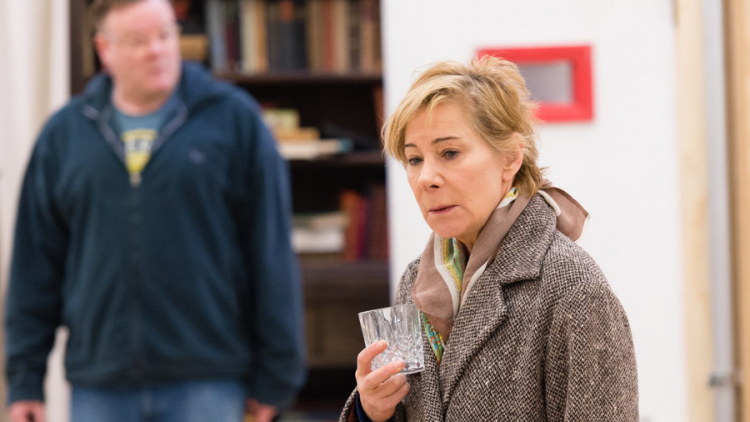 As the My Family star reprises the role of Stevie Smith, she opens up to The Telegraph's Liz Grice about her struggles with acting
With her hair in a mussy halo and a frame like a wand, Zoë Wanamaker looks as light and insubstantial as a dandelion clock. When she goes outside to have a liquorice-coloured roll-up, there is a distinct possibility that she may be spirited away on the breeze, never to return. Anxiously, I watch her tiny person battling to prop open the big doors of the Hampstead Theatre.
It is almost exactly 20 years since she played here, in Dead Funny. She was newly bereaved. Her father, Sam Wanamaker, the actor and producer, had died a few months earlier and she consciously postponed grief so that show could go on.
Now she's back in a role in which she has already excelled – as Stevie Smith, the novelist-poet, in Hugh Whitemore's play Stevie. At its premiere at the Chichester Theatre last year, Wanamaker was praised for transforming what could have been a reticent evening into something ferocious and dangerous.
You would think she had it all in the bag, but no. She is still doing the homework, finding out new things about this odd, nervous woman in her dirndl skirts and white ankle socks, ordering books that will shed new light on the character. She calls it "the dog effect", from the way in which dogs circle obsessively in their baskets before they settle down.
Wanamaker is drawn to the risky. "If it's frightening, if it scares you, it's tempting. I have always chosen things that have not been… a given." She weighs her words, picking them carefully as if she's looking for the best pebbles on the beach.
On her iPhone, she has made notes of what she wants to say. Being one of the most versatile, free-ranging actresses around is no excuse for sloppiness.
Stevie Smith hid her dark interior life. She commuted unremarkably from Palmers Green to central London each day until a nervous breakdown led to her early retirement. Under cover of menial secretarial work, she wrote poems and books, and nurtured a vast literary intelligence. Wanamaker was curious. She enjoys the secret undertow of unexamined lives like this.
"I feel she wants to be remembered. She was such a strong personality, tenacious, full of literature. She was very talkative, drank a bit too much, liked a laugh. It's her brain I don't have – the intelligent, literary brain."
The only poem she previously knew by Smith (and it is true of most people) was "Not Waving but Drowning", a visual metaphor for the human predicament if ever there was one.
Wanamaker tried hard not to be an actress. Or rather her parents, out of love, tried to warn her off. "They knew it was full of rejection and didn't want me being hurt." She enrolled at Hornsey School of Art but art was too solitary.
Her mother, Charlotte Holland, the actress, insisted that Zoë do a shorthand-typing course as a fallback for when acting work dried up.
It never really did. She ranged from Shakespeare and Sophocles (collecting two Best Actress Olivier awards along the way) and from Madam Hooch, the flying-games mistress in Harry Potter and the Philosopher's Stone, to Tessa Piggott in the television series Love Hurts, co-starring Adam Faith.
When she is recognised in the street, it's generally because of her long stint in the popular BBC sitcom My Family. It ran for 11 series, and at one point had 10 million viewers.
She invests versatility with no mystery. "It's just a question of pulling out another organ stop."
There were a few peculiar months with no work when she had an unusual amount of time to catch up with doctors', dentists' and gynaecological appointments, then in 2013 it was back to the stage in Passion Play, Peter Nichols's black comedy about infidelity.
"With both my parents being actors, I had a lot to live up to. I needed to prove myself, and that was a double barrier. I was terrified, particularly of my father seeing anything I did. His first note to me – I'll never forget it – was 'When you're listening, you don't have to act you're listening'."
He also gave her a salutary grounding: "You're never the first choice. Remember that."
The visionary, cussedly determined Sam Wanamaker spent 27 years of his life fighting bureaucracy and inertia to create Shakespeare's Globe Theatre in Southwark, but died before seeing it built. She finds it ironic that so many obstacles were thrown in the path of what he knew would one day become an emblem of national pride.
"For a long time, I found it difficult to go into the building. I knew how much it had cost both my mother and father – the struggle he'd had, the arguments, the fights about the bridge – now the "wobbly bridge" – which was his idea. Everything my father predicted about the South Bank has happened. Property prices have gone up. Buildings have gone up. Borough Market has exploded. He was before his time. I am proud of it.
"Now there is the Sam Wanamaker Playhouse on the site. He would have balked at that because he didn't like people giving money and then wanting their name on a pillar." But an anonymous donor insisted that the Jacobean-style indoor theatre on the Globe site should be named after Wanamaker. "So his name is no longer in the ether. That is very pleasing."
Would she ever act there?
"Erm. I don't know."
"You have been asked?"
"Yes."
And?
"I think it's a bit too much pressure on me, and them, at the moment. I'm not quite ready."
Zoë Wanamaker, the middle sister of three, was born in New York but her family moved to England as refugees from McCarthyism. Her father was suspected of being a Communist and they fled after a tip-off that he was about to be blacklisted.
For the BBC programme Who Do You Think You Are? she visited the FBI archives in Washington and was confronted with her parents' redacted files. "It was visceral," she says.
Her great-grandparents were Russian Jews who fled the pogroms to settle in America, and it was poignant to find her great-great grandmother's grave in a pauper's enclave of a Jewish cemetery.
How does she see the rise in anti-Semitism in France and elsewhere, a new precariousness experienced by Jews? "The whole world is precarious," she says abruptly. "It's another fear, another horror."
Neither through personality nor looks does Wanamaker fit the mould of the glamorous, celebrity-loving thesp, and that is what makes her so interesting. Her impish face is dominated by bright eyes of changing colour, a tip-tilted nose and her thin, bow-shaped smile. At 65, she still resemembles an elusive creature of mercurial tastes and inclinations.
She has a love-hate relationship with acting, addicted to the thrill of being able to move people but wary of fame.
It is a ruthless business, she says – but a different ruthless from when she learnt her craft under the old repertory system. "Most of my education was done when I started working as an actor. People audition through Skype now."
Her greatest fear is not being able to remember her lines: that way enforced retirement lies. "A lot of actors I know have photographic memories. With me, it's a struggle. In the last 10 years, I've had someone to help me with learning lines so that I can be free and don't have to think what the next word is. Because I have dyslexia as well, there are some things I don't retain. I just have to work twice as hard."
There had been long-term relationships but never quite the right commitment. Then, when she was 45, she married Gawn Grainger, the actor and dramatist, inheriting two stepchildren, now grown-up. "I didn't really mind not having children of my own. It just didn't happen. I don't think I'm grown up enough to have children. Or just too selfish. But I got lucky with my stepchildren, who have great generosity of spirit. They love their father and wanted him to be happy."
She has always been vocal about the lack of good roles for older women but her concern goes beyond acting.
"All of us girls have yakked about it for so long. But I think it should be the same in every profession – there should be more women in everything. Women over 40 are perceived to have no narrative or to be players in someone else's narrative. Men's narratives are allowed to go on for ever, till they drop dead. That's why Stevie Smith is so wonderful: she's her own boss and champion. Only the other day I found out something new…"
Off she goes, padding round and round in the dog basket, looking for the right place to settle.
Click here to visit The Telegraph online
KEEPING YOU SAFE AT HAMPSTEAD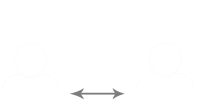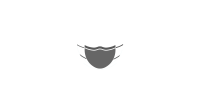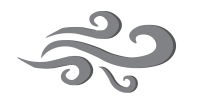 STATE OF THE ART VENTILATION