Will Mortimer meets Hugh Whitemore
Posted on 2 March 2015.
Posted in: Main Stage
Hampstead Theatre's Literary Manager Will Mortimer meets the award-winning writer of Stevie, Hugh Whitemore
WM How did you first come across Stevie Smith and what made you think she would be a good subject for a play?
HW I first came across her in a television interview with Jonathan Miller. I was terribly taken by her appearance and her strange manner and I thought I'd love to know more about her. That's all: I didn't intend to write a play. From the interview, I wasn't at all sure how she talked normally, and I was surprised to find she talked in much the same way all the time. Her ordinary voice was the same as her poetic voice.
WM When did you see that interview?
HW Oh, ages ago… I think it was in the early sixties.
WM When she was still around?
HW Yes, she was still around. But the thing was that when, later, I started to write the play, I discovered that she was already virtually forgotten: she had been wiped from her generation, and I thought that was a shame.
WM But during her lifetime, she had had some level of fame…
HW Some little fame…
WM …which dissipated and then was rediscovered?
HW By me! (laughs)
WM Is it interesting, presenting the play again all these years later so that a different generation can discover her and approach her work in a completely different way?
HW Well, I really hope they do. She was popular amongst those who read her poems in the sixties and she very much belongs to that period of time, but she was never popular in that John Betjeman sort of a way. But she had this quirky manner and was a real eccentric. They used to sit around at each other's houses and sing hymns… John Betjeman said his first meeting with Douglas Cleverdon1 was in the middle of a hymn singing convocation. Bizarre…
WM Did you ever meet her in person?
HW No, I never did.
WM So when you were putting the play together and thinking about how to represent her, was using the poetry as a means to understand and explore her personality your way in, or did you consider a more naturalistic approach?
HW Well, initially she actually seemed un-poetic, she seemed very suburban to me. I am very taken by the fact that my work – such as it is – started by being about suburbia and about lace curtains drawn aside of the window. I wanted to do a play about an ordinary poet and she seemed the right person for it.
WM A sense of place seems very important for her as a person and therefore for you as a writer.
HW Yes, it's terribly important. I was born in Tunbridge Wells, so we lived roughly in the same sort of milieu.
WM In the sense that London is close, but it can feel far as well…
HW Yes. There was a huge gulf between Tunbridge Wells – or Palmers Green – and London.
WM She seems both satisfied and dissatisfied with that set up.
HW Yes, that's what I felt. Though the point is that she had too little recognition to be really too bothered about it: she was, I suppose one could say, a sort of hermit, living with her Lion Aunt. And there is a sort of anxiety in her work which I find is very much a particular anxiety that exists in the suburbs and she has a peculiar way of hitting off something which is in the suburbs and of the suburbs.
Read the full interview in the Stevie programme available to buy at Hampstead Theatre or online for just £3.
KEEPING YOU SAFE AT HAMPSTEAD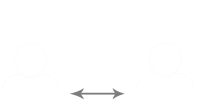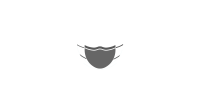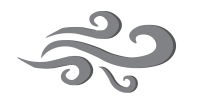 STATE OF THE ART VENTILATION