Ham&High: Michael Frayn interview
Posted on 22 April 2015.
Posted in: Main Stage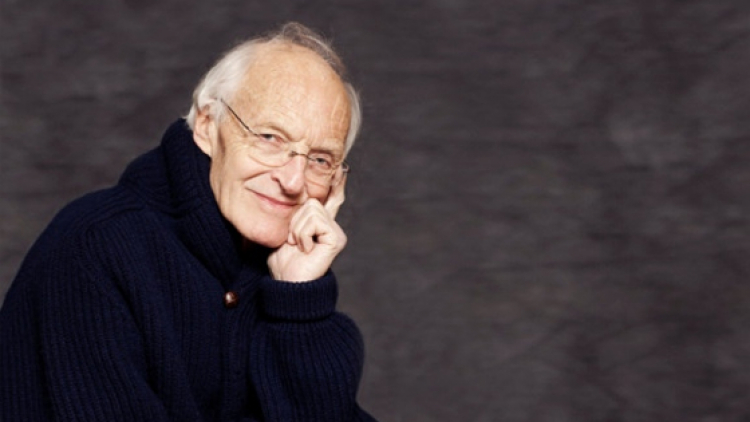 As his latest work comes to Hampstead theatre, Michael Frayn tells Alex Bellotti about the art of being a playwright, novelist and theatre builder
Photo: Jillian Edelstein
Just below the light, airy corner office of Hampstead Theatre in which we're sitting, Michael Frayn once stood in industrial boots and a hard hat, telling a contractor, "You said there was going to be one more lavatory this week – where is it?"
For 25 years the playwright and novelist sat on the theatre's board, and when they decided to move to the current site in Swiss Cottage, it was he who chaired the foundation which oversaw the ambitious building project.
"Every time I come here I feel pleased that I was involved in getting it built, because I really think it's a terrific theatre," he says now. The admiration is mutual: not only is the institution's second stage named The Michael Frayn Space in tribute to his efforts, but they have also snapped up the rights to adapt the 82-year-old's latest work for the stage.
I say 'work' because Matchbox Theatre is a hard book to categorise. A series of 30 short vignettes in dialogue form, they were written with the idea that "people could perform them in their heads" like miniature plays.
Within the many stories doused in Frayn's trademark wit, we witness a couple struggling to hear each other over an airport tannoy system, two stone effigies moaning about having to constantly hear choral evensong and a journalist relaying the final scenes of Hamlet as a live news broadcast.
"I've had letters from quite a lot of people who bought the book who say they have actually been playing out the dialogues at home with their wife or husband," explains Frayn, his soft voice battling to be heard over students spilling out from the drama school opposite.
"My wife [the author and journalist Claire Tomalin] and I did one of them at Christmas; my daughter was hosting and insisted we all sang a song or did something to entertain. Claire and I did one of the dialogues in the book which she insists is not fiction at all, but just transcribed from one of our own conversations. Of course it was just from my imagination."
The title was inspired by the real matchbox theatres Frayn often buys as first night gifts for his casts; sourced from Benjamin Pollock's Toyshop in Covent Garden, they depict classic productions such as The Magic Flute, Don Giovanni, and Punch and Judy.
A Michael Frayn play is yet to be adapted in toy form, though his best known works have appeared practically everywhere else. The masterful farce Noises Off, for instance, has been performed worldwide for over 30 years, enjoying so much success it's taken on a life of its own. "It's just been done in Hamburg by a director who's decided it's not a comedy at all and has taken all the laughs out," Frayn grumbles. "I was supposed to do a lot of events around it, but my German agent said, 'I think you best not come and see this.'"
For many years, Frayn and Tomalin were part of Camden's 'Gloucester Crescent set' alongside literary contemporaries such as Alan Bennett, Jonathan Miller and Deborah Moggach; the couple now live in a cottage in Petersham. It was during his post-university years in Manchester however that Frayn built his reputation first as a journalist with the Guardian, then later in London as a novelist with works such as Headlong and Spies.
"I'm always surprised that more writers don't write both novels and plays because they do resonate against each other," he insists. "Writing a novel makes you start seeing plays differently or writing a play makes you see novels differently.
"Chekhov was a story writer before he was a successful playwright. But I translated some of his plays and adapted some of the stories as plays and they adapt very well because his dialogue is so good, and his dialogue is so good because he's a playwright. It makes a big difference."
Asking him about the qualities of a good writer inevitably ends with a reference to Chekhov. Widely regarded as the best translator of the Russian's work, Frayn is otherwise a fairly unsentimental breed of interviewee; one mention of Chekhov though and his eyes fog up, his voice beginning to drift as if hypnotised.
"I'm just reading some more Chekhov short stories now and they are wonderful. You do feel you're just looking straight into the world, you're not conscious of the words on the page, you're not conscious of the author, you're just looking at the world he invented."
Does he ever get misty eyed about journalism? "I do often regret I'm still not writing a newspaper column when I see some of the events still happening in the world," he admits, citing the ironic example of when Daily Mail editor Paul Dacre was the chairman of the Press Complaints Commission's Editors' Code of Practice Committee.
"I think it's not a bad idea, if you're trying to write fiction, to start off writing fact – partly because news reporting does involve being terse and trying to catch the reader's interest in the very first words of the story.
"I often say to people that I think all writers of fiction ought to be required by law to go back and do a bit of reporting from time to time, just to remind themselves of how unlike their fictions the world actually is, how complicated it is, how much stuff there is, how it's all muddled and tangled up together.
"When you think of a story, what a story is is making the connections between things, but those links don't exist in the world out there, you have to somehow put them together for yourself."
There's certainly still an inquisitive edge to Frayn; near the end of our talk, he betrays a vintage sign of an ex-journalist by turning the interview around. Do I want to focus on journalism, he asks, or maybe try fiction as well? I admit, as everyone who's never written a novel does, that of course I'd like to try the latter one day.
"Oh great, fantastic! I'll give you my complete course on how to write novels or plays for nothing, in three words: just do it."
As we gather up our coats, he turns the conversation to the Ham&High and reveals he was once turned down for a holiday placement at the paper. I suggest there'd probably be an opportunity for him now should he fancy it.
"Maybe if this one bombs," he laughs, and opens the door to the theatre. For Frayn, you suspect it will never close.
Click here to visit Ham&High online
KEEPING YOU SAFE AT HAMPSTEAD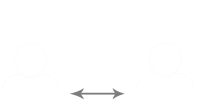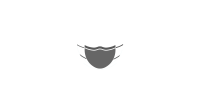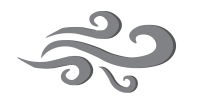 STATE OF THE ART VENTILATION