Mr Foote's Other Leg: Who's who?
Posted on 15 June 2015.
Posted in: HT Blogs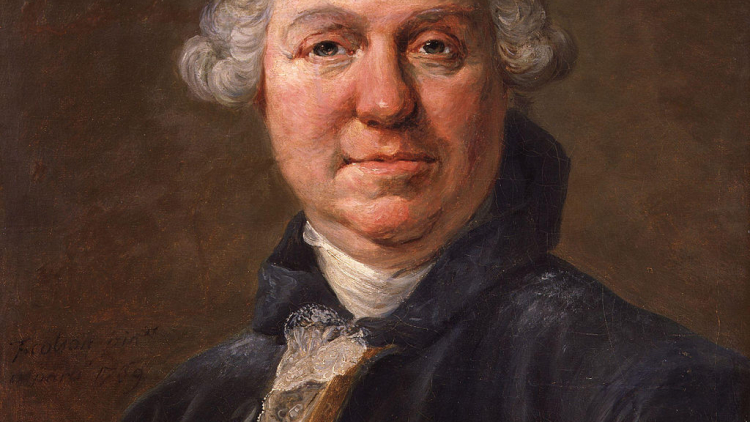 Find out more about the real life people who inspired the characters in Ian Kelly riotously funny new play, Mr Foote's Other Leg. Click the Gallery to the left to view images.
Samuel Foote (1720 –1777) was a comic dramatist, impressionist and theatre manager, originally from Truro. He first came to fame in Georgian London as a crime-writer, penning a bestselling pamphlet about the murder of his own uncle by his other uncle. He parried his notoriety into a hugely successful stage career, often in crossdressing roles, that was nearly ended in 1766 when his leg had to be amputated – without anaesthetics – after a riding accident. One of the most recognized names of the 18th century, Foote's reputation was destroyed by a sensational trial that effectively eclipsed in the London papers America's Declaration of Independence. Click here to read an extract from Ian Kelly's biography Mr Foote's Other Leg.
David Garrick (1717 –1779) was an English actor, playwright, theatre manager and producer who influenced nearly all aspects of theatrical practice through his lifetime. He was the central figure in the revivification of Shakespeare's reputation in the 18th century and his Shakespeare Jubilee of 1769 established the first (temporary) theatre in Stratford dedicated to the works of its most famous son. Originally from Lichfield, Garrick was a pupil and friend of Dr Samuel Johnson, and travelled with him when they first came to London to seek their fortunes. Garrick went on to run Drury Lane theatre for 29 years, as rival to his longtime friend Samuel Foote, his main competition at the Haymarket.
John Hunter (1728 –1793) was a Scottish surgeon, one of the most distinguished scientists of his day along with his brother William. He was an early advocate of careful observation and scientific method in medicine and is frequently described as the Father of Modern Surgery. He was a teacher, friend, and collaborator of, Edward Jenner, the inventor of the smallpox vaccine. He set up his own anatomy school in London and a museum – now known as the Hunterian – a collection of anatomical specimens and curiosities. He was a close friend of Samuel Foote but also treated him in his decline, and advised the surgeon, William Bromfeild, who conducted Foote's leg amputation. He designed for Foote an articulated prosthesis, perhaps England's first, which was constructed by the Drury Lane puppet makers.
Margaret "Peg" Woffington (1720 – 1760) was the most famous Irish actress in Georgian London. A child star in her native Dublin, she became the leading lady of Theatre Royal at Smock Alley, playing Polly Peachum in the first Dublin production of The Beggar's Opera before moving to London, where she lived openly with her lover David Garrick, sharing 'digs' on Bow Street, Covent Garden, rented off Charles Macklin. At one time, Samuel Foote shared the house too. Famous for her 'breeches' roles as well as her wit and sexual candour, 'Mrs Woffington''s image was sold in print shops and even as ceramics.
The real Frank Barber (c.1742-1801) was born into slavery on a sugar plantation in Jamaica, came to England as a boy and went on to work as a household servant for Dr Samuel Johnson. For some years he worked elsewhere, including a period spent serving in the navy, but he did not work in the theatre and Samuel Foote's footman, sometimes described as black, was in fact called John Sangster. Of the many thousands of black people estimated to have lived in Georgian London, some 'freed' ex-slaves, many worked in the theatre and music industries. When Johnson died, he left the bulk of his estate to Barber.
Prince George, later George III (1738 – 1820) inherited the throne from his grandfather George II in 1760. As princes, he and his younger brother the Duke of York were frequent theatre-goers – having been brought up at Leicester House on what is now Leicester Square – even mounting amateur theatrical evenings with the Delaval family and their friend Samuel Foote. It was the Duke's horse that threw Sam Foote, leading to his leg amputation but as a result Foote successfully lobbied the royal brothers for a Theatre Royal license for his theatre, the Haymarket
Benjamin Franklin (1706 –1790) A renowned polymath, Franklin was a leading author, printer, political theorist, scientist, inventor, and diplomat but also lover of the theatre and music. As a scientist, he was a major figure in the Enlightenment and the history of physics for his discoveries and theories regarding electricity. He lived in London at various times throughout his life and occupied a house on Craven Street, which still exists today just off the Strand.
Charles Macklin (1699 –1797), was an Irish actor and dramatist who is credited as the godfather of modern 'naturalistic' acting. His Shylock is said to have prompted Alexander Pope to remark 'this is the Jew that Shakespeare drew.' Macklin is also famous for killing a man in a fight over a wig at the Theatre Royal, Drury Lane, after which he was tried for murder. He later founded Britain's first drama school.
KEEPING YOU SAFE AT HAMPSTEAD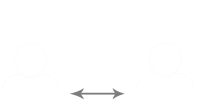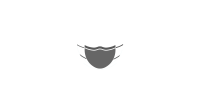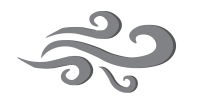 STATE OF THE ART VENTILATION