Autumn Downstairs season announced
Posted on 5 August 2015.
Posted in: Announcements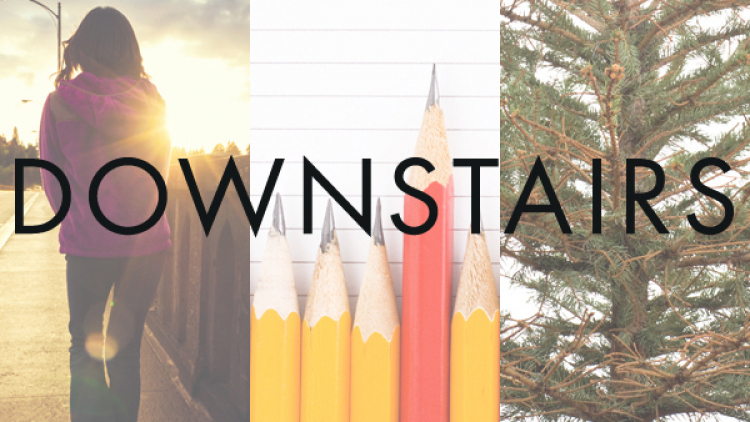 Hampstead Theatre celebrates 5 successful years of Hampstead Downstairs with 3 new plays for Autumn 2015
• Firebird
Phil Davies' debut play, directed by Edward Hall
• A Further Education
A debut play from Will Mortimer
• Pine
A new play by Jacqui Honess-Martin
Autumn 2015 marks the 5th Anniversary of the opening of Hampstead Downstairs. Hampstead Theatre's flexible 90 seat studio is dedicated to showcasing new writing, directing and acting talent, and to identify and develop entertaining plays that are original and ambitious, and which might have a future life.
''Discovering, supporting and presenting original work has always been a major part of what Hampstead Theatre has stood for since it first opened as the Hampstead Theatre Club. We are still driven by this ambition and since Hampstead Downstairs opened in 2010, we've produced over 40 new plays. I'm delighted that the new Downstairs season, including two writing debuts, continues this tradition." Edward Hall, Artistic Director Hampstead Theatre
Plays Downstairs are staged free from the pressures of commercial interests or formal press evaluation, but in front of a paying audience who have the opportunity to offer feedback and influence the future of a production. Although there are no formal press nights for Hampstead Downstairs productions, tickets are available to critics who wish to see the shows and write about them informally.
Hampstead Downstairs / The Peter Wolff Trust present
Firebird
By Phil Davies
Directed by Edward Hall
Designed by Polly Sullivan
24 September – 24 October 2015
'Take, take, take. That's you. And you never give nowt back'
Tia's mouthy attitude and confident swagger hide a vulnerable teenager whose tough start in life dangerously draws her to AJ. Older, good-looking and charismatic, AJ shows her a kindness that she's never known. Kindness that comes with a price…
Hampstead's Artistic Director Edward Hall directs Phil Davies' searing debut play, about how the naivety of youth is open to exploitation.
Edward Hall has directed some of Hampstead's biggest hits including the Olivier Award winning musical Sunny Afternoon, Chariots of Fire (both of which transferred to the West End) and Wonderland.
Firebird has been kindly supported by Simon and Midge Palley.
Hampstead Downstairs / The Peter Wolff Trust present
A Further Education
By Will Mortimer
30 October – 28 November 2015
'I'm taking advantage of it all now, this privilege… I'm seizing the moment is all. I suppose I regret not having done it earlier'
Josh and Lydia are captivated by the arrival of fellow student Charlotte. Not only is she exceptionally smart, gaining top marks in all her essays and offering fresh insight during seminars, she's also significantly older and curiously private. Where is she from and what is her history? Why has she enrolled at university now? As the relationship between the undergraduates deepens so does the mystery surrounding Charlotte…
Mature students make up one quarter of university undergraduates in the UK today. Having had a life of experience before becoming a student makes it a whole different prospect – and an opportunity to be grasped with both hands.
Will Mortimer's professional debut is a warm and witty comedy that explores unlikely friendships, second chances, and how the thrill of learning is not just for the young.
Pine
By Jacqui Honess-Martin
10 December 2015 – 16 January 2016
'Hi, welcome to Christmas Pines. Have you bought a tree from us before?'
'Tis the season to be jolly – but the employees at Christmas Pines are finding it hard to celebrate the festive spirit.
Gabby has a first class honours degree and an MA but is somehow stuck – for the third year running – counting Norwegian Spruce. Betty would rather be ice skating with her mates at Somerset House than 'gaining work experience'. Joe is nursing a broken hand, and heart, by lugging trees. Taj can't decide whether he's in love with Gabby or Betty. And they're all being driven out of their minds by Michael Bublé's Feliz Navidad on repeat…
Jacqui Honess-Martin's delightful festive comedy explores the value of learning on the job, the rose-tinted expectations of recent graduates, and the inability to see the wood for the trees.
Jacqui Honess-Martin is a writer, director and producer. Her previous work as both writer and director includes We Have Fallen (Edinburgh Festival Fringe), SMITH (British Museum), Antigone (Walworth Council Chambers); and as a director Larisa and the Merchants (Arcola), Atman (Finborough), Auricular (Theatre 503), Necessary Evil (The Junction Cambridge) and Abyss (Arcola). Her first play, Tell Out My Soul was staged at the Public Theatre New York.
KEEPING YOU SAFE AT HAMPSTEAD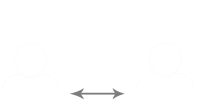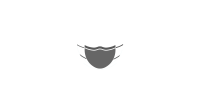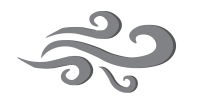 STATE OF THE ART VENTILATION