The Wasp and Four Minutes Twelve Seconds transfer to the West End
Posted on 8 September 2015.
Posted in: Announcements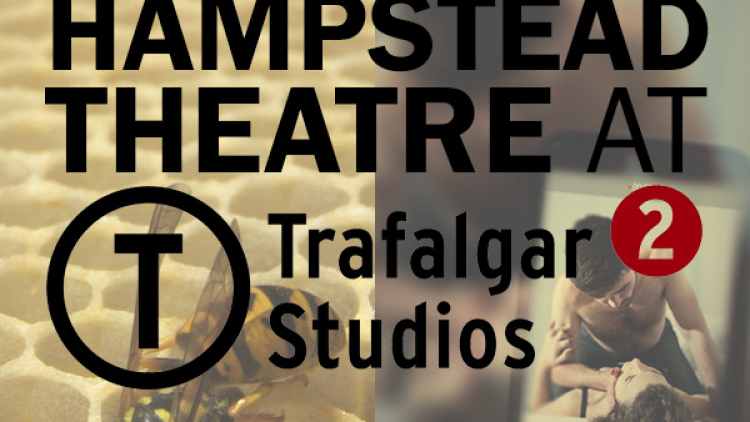 The two most successful productions in the last twelve months from Hampstead Downstairs are transferring to Trafalgar Studios for a back-to-back run. Following on from its Olivier Award nomination in April, James Fritz's debut play Four Minutes Twelve Seconds will open the season, followed by Morgan Lloyd Malcolm's sell-out The Wasp.
SEE BOTH FOUR MINUTES TWELVE SECONDS AND THE WASP FOR JUST £40 (SAVING UP TO £20)
We've secured an exclusive deal of top price tickets for £22.50 (saving up to £7.50) or tickets for both shows for just £40 (saving up to £20). Quote 'HAMPSTEAD' when booking. Available on Band A and Band B tickets on Four Minutes Twelve Seconds performances 10 – 18 November and The Wasp performances 8 – 16 December. Must be booked before 25 September.
Edward Hall, Artistic Director of Hampstead Theatre, says "I'm absolutely delighted that two sold-out Hampstead Downstairs shows, The Wasp and Four Minutes Twelve Seconds, will be transferring to Trafalgar Studios 2 this autumn, allowing those who missed out on tickets before the chance to see them. Discovering, supporting and presenting original work has always been a major part of what Hampstead Theatre has stood for and it is incredibly exciting that these plays will have a further life in the West End."
James Fritz's Olivier-nominated debut play Four Minutes Twelve Seconds (directed by award-winning director Anna Ledwich) throws light on the insidious consequences of new technology – where nothing dies online, except reputation. A startling incident outside the school gates threatens to ruin everything Di and David strived to give their son Jack – an incident that suggests a deep hatred of their son. As events begin to accelerate, Di and David struggle to find answers, doubting Jack's closest friends, Jack himself and ultimately themselves.
The cast of Four Minutes Twelve Seconds will be reprising their roles from Hampstead Downstairs: Kate Maravan (British comedy series Broken News, BBC TV series New Tricks) will star as Di, Jonathan McGuinness (BBC production of Wolf Hall, Love's Labour's Lost (The Royal Shakespeare Company)) will play David, Ria Zmitrowicz (Arcadia (The English Touring Theatre), The Crucible (The Royal Exchange)) will play Cara.
Writer Fritz says, "I can't wait to see Four Minutes Twelve Seconds up on its feet again. The production at Hampstead was such a thrill for me – to work with such an incredible team on my professional debut was more than I could have hoped, and I loved seeing the response from the audience night after night."
Morgan Lloyd Malcolm's sharply comic The Wasp (directed by Tom Attenborough) follows once close childhood friends, Heather and Carla as they meet twenty years later and awkwardly reminisce about the past. Then Heather presents Carla with a bag containing a significant amount of cash and an unexpected proposition. Delving deep into issues such as bullying, regret, kindness and forgiveness, this electric thriller asks how far beyond the playground we carry our childhood experiences and how far some people are willing to go in order to come to terms with them.
Lloyd Malcolm says, "I am thrilled that we are getting the chance to get the team together to work on this project again. In particular, I will never get tired of watching two brilliant actors getting stuck into the twists and turns of this tangled web of a play."
Autumn 2015 marks the 5th Anniversary of the opening of Hampstead Downstairs. Hampstead Theatre's flexible 90 seat studio is dedicated to showcasing new writing, directing and acting talent, and to identify and develop entertaining plays that are original and ambitious, and which might have a future life. Since opening in 2010, Hampstead Downstairs has produced over 40 new plays. Productions have transferred to Hampstead's Main Stage, including Hello/Goodbye in 2015, to the West End, including Di and Viv and Rose also in 2015, and have toured regionally and internationally. This will be Morgan Lloyd Malcolm's second new play to transfer from Hampstead Downstairs to Trafalgar Studios following the critically acclaimed Belongings in 2011.
Most viewed
Video: Meet the writers of The Wasp and Four Minutes Twelve Seconds Read full story
KEEPING YOU SAFE AT HAMPSTEAD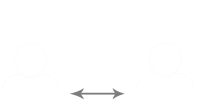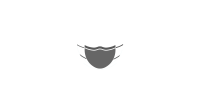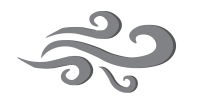 STATE OF THE ART VENTILATION