10 Questions with Beth Steel
Posted on 24 June 2016.
Posted in: HT Blogs
We talk to Labyrinth writer Beth Steel about the stimulus for her new play, the role of the playwright and advice that changed her life. 
Can you describe Labyrinth in 3 words?
Descent into madness.
What inspired you to write Labyrinth?
The financial crisis that erupted across Europe, and its consequences for heavily indebted countries like Greece. As I began looking closer, I was fascinated by how these recent – and still unfolding events – mirrored what happened in the late nineteen seventies and early eighties with indebted Latin American countries and American banks. It posed an interesting question: why has it happened again?
Do you have a favourite line in the play?
'Remember your first beer? How awful it tasted? Sometimes the good things taste bad at first.'
How does it feel to be returning to the Hampstead Theatre?
Really exciting. It was here that my second play, Wonderland, was produced. The theatre staunchly backed me, the audience came; and it changed my life.
What do you think the job of the playwright is?
The stage is a cold, black, lifeless universe. The playwright's first job is to ask why something instead of nothing? There really doesn't need to be anything there at all...
But if there is enough matter, if it's charged, the playwright's job is to release it; to bring an entire cosmos into being that will expand out into the audience. The right director will scratch their head and discover the physics of the thing; how it works – the unknown equations that will keep it all up and spinning – and so, so much more.
That is one version. It all depends on the play/writer/director.
If you could have written any play what would it have been?
This one. My plays have never felt like a choice; like I could have written anything else. It is an all consuming affair; only towards its end does another begin to emerge.
But if it's magical writing powers we're talking about...it's a toss up between Macbeth and Hamlet; both have possessed me. The texture appeals: they aren't afraid of humour, they're deeply serious, at times intensely private, others very aware of their audience, wildly theatrical yet often stark, they contain the familiar and the strange, written for the masses and the court...
What play have you seen recently that you've really enjoyed? And why?
Les Blancs by Lorraine Hansberry, atmospherically directed by Yael Farber, at the National Theatre. The play tells the story of a white Christian colony in a revolutionary Africa. Politically forceful, complex, lyrical, exploding with argument; the play gathered around me slowly, like the dark, and by the end had enveloped me entirely.
Though the play explores colonial tensions in Africa during the 1970s it made me think as much about the Middle East today. I'm always very drawn to plays that have that kind of stretch and pull; that reach outside of themselves and pull you out of you – what you know, identify with, and on.
If you weren't a writer, what would you be?
A choreographer and dancer...if this is a fantasy question.  If it's real life: a waitress.
Favourite places in London?
British Museum, Bloomsbury, Barbican, Trinity Buoy Wharf, Thames River, Abney Park Cemetery...
What's the best advice you've ever been given in life?
In my first rejection letter from a theatre, I was told tenacity mattered as much as talent. I took their advice: I kept on going.  
KEEPING YOU SAFE AT HAMPSTEAD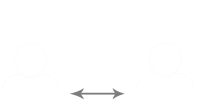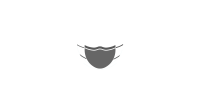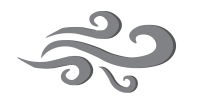 STATE OF THE ART VENTILATION