A Cup of Tea With... Lawrence After Arabia's Jack Laskey
Posted on 17 May 2016.
Posted in: HT Blogs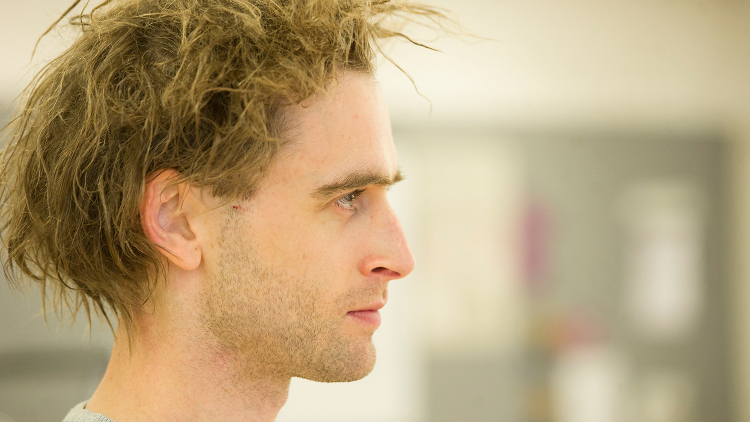 We chat to Jack Laskey about the challenges of playing a legend, embarrassing moments on stage and the joys of Hampstead Heath.
Lawrence after Arabia plays on the Main Stage until Saturday 4 June. 
Welcome to Hampstead Jack. You're now in the full swing of the run for Lawrence after Arabia – how's it all going?
It's going fantastically well, thanks. Hampstead is such a wonderful theatre to be at. This play is extraordinary to work on and we're all loving the responses from the fabulous audiences that we're getting night after night.
Can you describe Lawrence after Arabia in a nutshell?
It's a play about a group of extraordinary people who changed the world. It's about love, friendship, and loss. And it's about the destructive nature of celebrity and the pressure of living under an idealised persona. 
What first attracted you to Lawrence after Arabia?
I'd worked with both Howard Brenton and John Dove on a previous production of theirs, In Extremis at Shakespeare's Globe, ten years ago, and completely adored that experience. I love the humanity, the heart and the passion in their work. 
Can you tell us a bit about playing T.E. Lawrence? How did you prepare for the role?
Lawrence is a complete gift of a role - he's so full of complexity and contradiction. I've never seen the David Lean film so, luckily, I didn't have to escape from the shadow of O'Toole's performance when starting work on preparing to play Lawrence. There's so much written about the man - so many attempts to pin down his elusive and enigmatic personality, so that's where I started my work on him. I also dived headlong into reading the mighty Seven Pillars of Wisdom. After his time in Arabia Lawrence tried to hide and reinvent himself by enlisting in the RAF under the name John Hume Ross. He wrote an account of his time in the Air Force, which he sent to E.M Forster. He called it 'a private diary, interesting to the world only so far as the world may desire to dissect my personality'. What a quote, hey?!? The play starts just after he's signed up so that's been a very useful read. And his letters have been been really revealing - particularly those to Charlotte Shaw. They really had a remarkably honest and open friendship and loved each other deeply. I read more and more about Lawrence everyday and he becomes more and more fascinating and complex with every page I turn.
Do you have a favourite line from the show?
There's this wonderful line of George Bernard Shaw's - 'Lawrence is forever backing into the limelight'. It seems to be something he was highly skilled at...
Any embarrassing moments on stage?
I sample a bit of the Shaw's cook's 'extreme experiment' of a fennel and dandelion cake at one point in the show. There have been a couple of performances where I've struggled to get my lines out for a couple of minutes after as I've been gently choking... I think Geraldine James and I may need to develop a signal for when she should step in to perform the Heimlich Maneuver on me.
What play have you seen recently that you've really enjoyed? And why?
I went to see Pericles at the beautiful Sam Wanamaker playhouse when we were rehearsing. It's such a magical and unusual play and it quite took my breath away.
What was your first experience on stage?
I remember it very clearly. I was a sheep in the nativity play at primary school. My mum made my outfit and I was very excited. The flock of us sheep had to crawl on all fours down the centre isle of the school hall. Half way down I saw my mum and dad and stopped to look at their smiling faces. I fell a long long way behind the rest of the flock - mum and dad had to chivvy me on to catch up. There was no stopping me from that moment on.
What would your dream role be?
One of my favourite films is The Princess Bride. It's bloody brilliant and hilarious. If they ever do that on stage, I'd love to have a crack at Westley. 
Where's your favourite place in London?
Hampstead Heath. I grew up in the Suffolk countryside near the sea so walking on that Heath and swimming in those ponds up there has made sense of London from me.
And finally, what's the best advice you've ever been given?
'Listen to your feelings and the rest will look after itself.'
KEEPING YOU SAFE AT HAMPSTEAD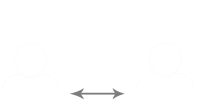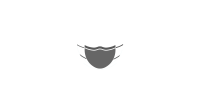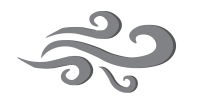 STATE OF THE ART VENTILATION