A Cup of Tea with... Kiss Me's Ben Lloyd-Hughes
Posted on 26 October 2016.
Posted in: Hampstead Downstairs
We chat to Ben Lloyd-Hughes about his role in Richard Bean's new play, Tom Hanks and life advice. Ben is playing Dennis in Kiss Me which plays Downstairs 27 October - 3 December.
Welcome to Hampstead Ben. You're just about to open Kiss Me – how's it all going?
It's going brilliantly thanks. I've loved every day of it.
Can you describe Kiss Me in a nutshell?
Hmmmm....Nope!...Haha. I feel whatever I say will either not do it justice, or reveal too much.
What first attracted you to Kiss Me?
The script. Having Richard Bean's name on it was obviously an attraction, but I just really loved the story. The opportunity to do a two-hander is a such a privilege. 
Tell us a little more about your character Dennis.
He's a man in 1929 with an extremely interesting and peculiar lifestyle. That might be all I can say.... 
Without giving too much away, what's your favourite line from the show?
'Stoke Newington.' 
What play have you seen recently that you've really enjoyed? And why?
The Intelligent Homosexual's Guide to Capitalism and Socialism with a Key to the Scriptures, or iHo, which I saw the other night on the Main Stage here at the Hampstead Theatre. I thought it was brilliant. I love anything where people are talking at the same time! You had me at 'Hello/Hello'.
What made you want to become an actor?
Video tapes that had been taped by our parents off TV. Watching those 80s/90s films over and over again, fast-forwarding through the adverts, imagining how cool it would be to live those adventures for real. I'm talking Star Wars, Willow, Big, etc.
If you could perform alongside one person, living or dead, who would it be?
Tom Hanks.
What was your first experience on stage?
Ever ever? Playing Joseph in the nursery Nativity? Refused to kiss Mary (obviously). Little did I know about the two-hander I'd one day be doing at Hampstead Downstairs...
What would be your dream role?
Dream role? Maybe something that hasn't even been written yet. But in terms of a great role that already exists? Coriolanus.
Where's your favourite place in London?
The Southbank is always great vibes - for a date, etc. Or Loftus Road [QPR's home ground] for a different type of date. Healthy Stuff in Hackney is my café of choice.
And finally, what's the best advice you've ever been given?
From my Dad: 'Assumption is the mother of all fuck-ups'.
KEEPING YOU SAFE AT HAMPSTEAD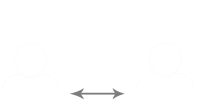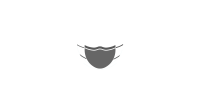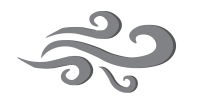 STATE OF THE ART VENTILATION