A Cup of Tea with... Labyrinth's Elena Saurel
Posted on 30 September 2016.
Posted in: HT Blogs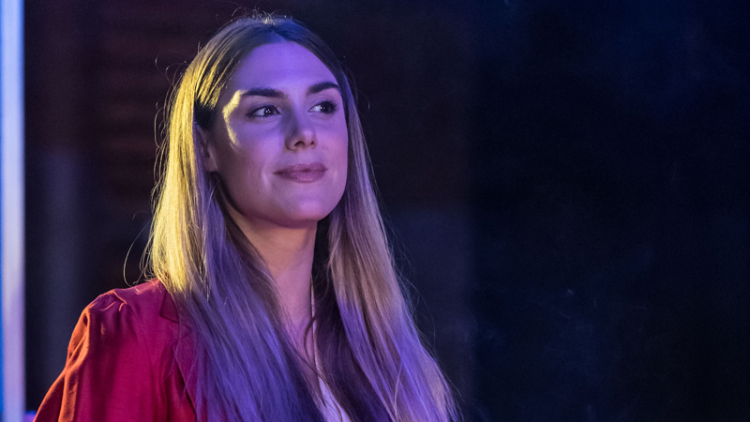 We chat to Labyrinth's Elena Saurel about Jim Carey, Ru Paul and Macadamia nuts. Elena plays Grace in Labyrinth which is now playing until 8 October.
Can you describe Labyrinth in a nutshell?
A Macadamia nut. Because it's fancy, delicious and rich but also very high in fat so potentially very bad for you. But it would be a sharp, witty and dangerous Macadamia from New York.
What first attracted you to Labyrinth?
The subject and Beth Steel's writing. I grew up in a family of investment bankers so the topic was very close to home. When I read it my mind was blown. I loved how witty and sharp the dialogue was and how Beth made you discover this slick, fast-paced financial world through a story that drifts between reality and a nightmare.
Can you tell us a bit about your character Grace?
Grace is a political/economic journalist who sees through it all. 
Without giving too much away, what's your favourite line from the show?
'You can never be too rich or too thin, my mother says. She's very very happy.'
What made you want to become an actor?
Jim Carey and low self esteem. As a kid I was obsessed with Jim Carey. I also struggled a lot with school and felt very uncomfortable in my own skin. I'd get so anxious that I was incapable of remembering or digesting new information. My parents enrolled me in a small afternoon acting group to help me with my learning disabilities. I loved it. It was so liberating I could be someone else and I finally could remember stuff.
If you could perform alongside one person, living or dead, who would it be?
Persons!!!! Jim Carey, Miss Piggie, Mark Ruffalo, Molly Shannon, the list could go on...
What play have you seen recently that you've really enjoyed? And why?
Desert Rats by Nate Rufus. It was a very funny dark comedy about two brothers who kidnap a teenage cheerleader in California. The actors were amazing and the dialogue was punchy and funny. Kind of reminded me of Natural Born Killers. It was also the last play I saw.
What would be your dream role?
Diane Fossey or Jane Goodall because I'd be acting alongside a gorilla. A failed telenovela star. A lovesick, psychotic, deluded woman or some kind of super villain. Mwahahaha.
Any embarrassing on stage (or on screen) moments?
The first "professional" play I worked on was a very artsy, conceptual fringe production of Peer Gynt. The director had translated the entire text into verse (think of a lot of words that rhyme with Peer and here) It was in a small black box studio space with no backstage and the actors were part of the action the entire show, which, by the way was very long... I fell asleep onstage. One of my cast members had to nudge me awake I'd missed my cue and was asleep with my mouth wide open. Not the proudest moment of my career.  But in my defence it was so dark and warm.
What's the best advice you've ever been given?
'If you can't love yourself, how in the hell you gonna love somebody else? Can I get an amen?' Ru Paul 
Favourite places in London?
The Barbican
If you weren't an actor what would you be?
A Primatologist because I'd love to live and work with the Gorillas.
KEEPING YOU SAFE AT HAMPSTEAD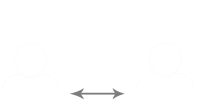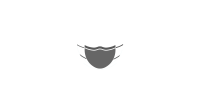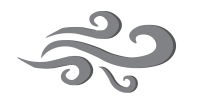 STATE OF THE ART VENTILATION