A Cup of Tea with... Diminished's Gwilym Lee
Posted on 19 April 2017.
Posted in: Hampstead Downstairs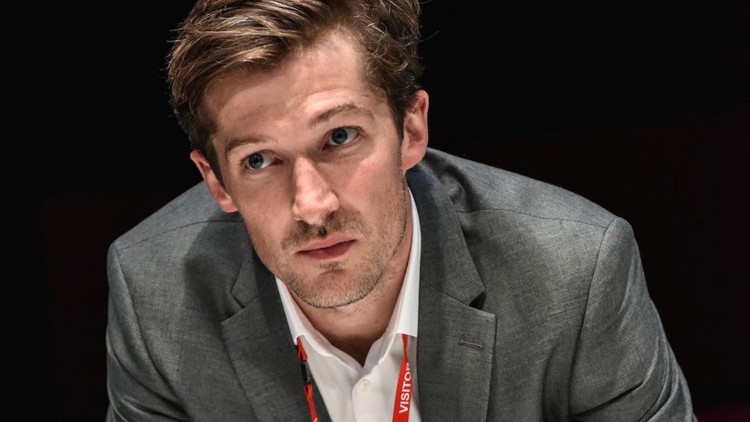 We spent five minutes catching up with actor Gwilym Lee about Diminished, the Coen brothers and the perils of yellow snow. Gwilym is currently playing Adam in Diminished, which runs until 29 April. 
Welcome to Hampstead Gwilym. You're now in the full swing of the run for Diminished – how's it all going?
Good...I think! It's a tough play to take on every night and the difficult subject matter means it's not always clear how audiences are going to react. We certainly don't have the very definite response of laughter to know if our audience is with us or not (although there are a couple of titters along the way!) But people are responding to it very thoughtfully. There's a very loyal and committed audience at Hampstead of serious theatre lovers which makes it a very pleasing place to come to work. 
What first attracted you to Diminished?
I found it incredibly moving. I was in floods of tears at the emotional rawness of it. But I also loved the way it was structured. The story is slowly drip fed to the audience, gradually giving them more and more context to the circumstances that have taken place. As such it makes an audience reflect on how they might perceive certain stories in the media. We may see some characters as one thing at the beginning of the play but, as the story unfolds, we understand that they are much more ambiguous and complex than that. 
Tell us a little more about your character Adam.
Adam is an incredibly stoical character. He is torn between grief and loyalty to his wife, who he still very much loves and intends to stand by, but whose recent actions are hard for Adam to comprehend. In order to stay with Mary, he has created an entire reality for himself to deal with what has happened, which depends on the fact that there must have been extenuating circumstances that led to Mary's actions. When I first read the play I was intrigued as to why Adam would be so loyal, but a flashback scene at the end of the play (again, a very clever bit of structuring from Sam Hoare, our wonderful playwright and Tom Attenborough, our brilliant director) suggests that Adam is just as culpable as his wife. So perhaps it's a sense of his own guilt which makes him want to look after Mary and stay with her. 
Any embarrassing moments on stage?
The stage is set up in the round in a brightly lit white box with benches around the edges of the space. The audience are incredibly well lit as well and barely 50cm away from the action. There's a slightly intimate moment between Mary and Adam during which things get a little hot under the collar on a bench right by the audience. Needless to say, on our guest night, where did my parents, agent and girlfriend choose to sit but in the very spot where the action happens. So that was fun! 
What play have you seen recently that you've really enjoyed? And why?
I saw a play at the Young Vic called See Me Now which was devised by sex workers from London who also appeared in the show. I don't want to do myself out of a job or anything - but it was really refreshing to see non-actors on stage telling stories very simply and honestly from their own experience. Moving, funny and eye-opening in equal measure. 
What made you want to become an actor?
Acting was always one of many hobbies when I was growing up. But as I got older I became more and more serious about it and realised it was more than just a past time, I realised I wanted to shape my life around it. I've always felt very empowered by it and I've always loved the collaborative process of putting on a play. When I was about 15, I saw a production of Not About Nightingales at the National Theatre with Corin Redgrave and Finbar Lynch, which was a bit of a turning point in that I recognised the power that theatre can have on an audience and I realised that I wanted to be a part of that world. 
What was your first experience on stage?
I played Alfie Doolittle in my primary school's production of My Fair Lady when I was about 9 or 10. And I bloody loved it. There's a VHS copy of it somewhere. Fortunately for me no one has VHS players any more, so I'm safe!
What would your dream role be?
That's a tough one. It may very well be that it hasn't been written yet as I do love new writing. But I'm going to have to be terribly cliched and say Hamlet. I'd love to be in a Coen Brother's film as well. Maybe they could do their own version of Shakespeare's tragic character: Hamlet Meets The Dude? 
Where's your favourite place in London?
I'll be accused of being a terrible hipster - but I've lived in Hackney for 10 years and I love London Fields. 
And finally, what's the best advice you've ever been given?
Always take your work seriously, but never take yourself too seriously. That and don't eat the yellow snow. 
KEEPING YOU SAFE AT HAMPSTEAD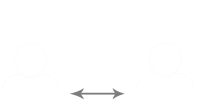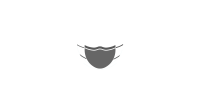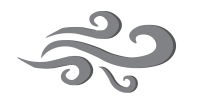 STATE OF THE ART VENTILATION