10 Questions with... Filthy Business writer Ryan Craig
Posted on 6 March 2017.
Posted in: HT Blogs
We interview Filthy Business writer Ryan Craig about School of Rock, Sara Kestelman and rubber, rubber and more rubber. Filthy Business runs on the Main Stage 10 March - 22 April.
Can you describe Filthy Business in 5 words or less?
Rubber, rubber, rubber, rubber, rubber.
What inspired you to write Filthy Business?
Growing up in the fourth generation of rubber retailers and not being able to contribute in any meaningful way to the firm. I suppose you either run from your history, or re-imagine it from within. 
Do you have a favourite line in the play?
'Get up off the floor you schmendricks.' Or it might just be the way Sara Kestelman says it. She is truly, truly glorious. 
How does it feel to have a play at Hampstead Theatre?
Very exciting and completely terrifying. I was born down the road and grew up in North West London. Having this play about to open here feels a bit like running stark naked through my old neighbourhood. 
What do you think the job of the playwright is?
More and more I think it's about getting out of the way of the drama. Your ego, your world-shaking ideas, your soapbox proselytising, your pet jokes, it's all secondary to the drama. The drama is why we're here. It's taken me years to learn that. Decades. Also, and what I love about playwrighting, it hasn't fundamentally changed for two thousand years. It's the same job. It's still about representing humans and their conflicts and dilemmas and desires in a live space. It can't be subcontracted to a machine. A robot can't write about human beings like that. We're all way, way too weird.
If you could have written any play what would it have been?
Uncle Vanya. But I'd love to have been a rakishly cool playwright like a Brendan Behan. A renegade, a cavalier, a social maverick. There's still time.
What play have you seen recently that you've really enjoyed? And why?
School of Rock! Just to see my three-year-old son head banging to Andrew Lloyd Webber. I'll remind him of that when he's older.
If you weren't a writer, what would you be?
Obviously not a rubber man. I'm very nosy and a pathological gossip. Never trust me with a juicy piece of scandal. And I'm never happier than when I'm fiddling about in other people's relationships. I'd love to be matchmaker. Run a dating agency or something. Except get someone else to do the actual work.
Favourite places in London?
I live south now, but there's something about driving up the A41 on an autumn evening toward Mill Hill Circus; the sun going down turns the sky a colour of red that stops my breath every time.     
What's the best advice you've ever been given in life?
My maternal grandfather was a legendary poker player who would always say 'Never show 'em your hand.' I don't think I've ever taken that advice. I've probably spent my whole life showing my hand. I should have listened to my grandfather.
KEEPING YOU SAFE AT HAMPSTEAD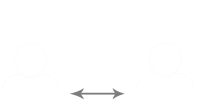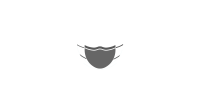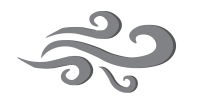 STATE OF THE ART VENTILATION