SEX WITH STRANGERS: ★★★★ FROM THE TIMES
Posted on 3 February 2017. By: Ann Treneman
Posted in: Announcements
'A sexual drama that publishes its virtues'
BY ANN TRENEMAN, THE TIMES
'It begins in a snowstorm in Michigan, with a stranger banging on the door of a B&B that has only one occupant — a 39-year-old woman named Olivia, a writer who became a teacher because she couldn't handle the critical reviews of her only book.
The man who blows in with the cold is young (28), virile, savvy, a hugely successful blogger named Ethan who writes about sex."Is it porn?" she demands, wearing her PJs, holding a tiny glass of wine."No, it's not porn," he insists, pouring himself a giant vat of red.
I think we all know, actually, that his blog is porn. And, frankly, we expected a play called Sex With Strangers to have a little of what was in the title. Indeed this Hampstead audience were on the edge of their seats and they weren't disappointed.'
'The play by the American Laura Eason contains another type of titillation that drove this audience crazy. It's also about books: deals, advances, contracts, agents. It is, in short, publishing porn.'
'Emilia Fox, famed for Silent Witness, was perfect as Olivia, slightly naive, bookish, insecure but also ambitious and someone who looks pretty damn good in high heels too. She can't help but fall for Ethan, played by Theo James, the hunky post-apocalyptic freedom fighter from Divergent, as an all-American guy who exudes confidence and sex from every pore.'
'Peter DuBois, the director, keeps that undercurrent of uncertainty going throughout and it is made even more unsettling by the ultra-domestic sets of the B&B and, in the second act, Olivia's flat.'
'This is the European premiere of this play, first seen in America in 2011, and it still feels fresh. If anything the question of who we are in real life versus online is even more relevant now.'
To read the full review please click here to visit The Times online.
KEEPING YOU SAFE AT HAMPSTEAD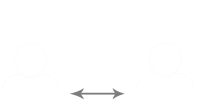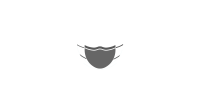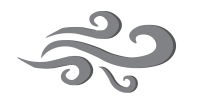 STATE OF THE ART VENTILATION