A HAMPSTEAD THEATRE PRODUCTION
SEX WITH STRANGERS
By LAURA EASON
Directed by PETER DUBOIS

Running time: 2 hours and 20 minutes including interval
£10 - £35 (See ticket information)
Look, I'm giving you another chance to show the world how talented you are. Take it. It's worth the risk
Details
Can't get tickets? Keep checking back as tickets returned in advance of the performance will be released for resale on the website. On the day of the performance, the box office runs a returns queue for any tickets that have been returned within 48 hours of that show. The queue opens 2 hours before curtain up and tickets will be sold as and when they become available for the performance at full price (no concessions are available) to the customers in order of the queue, two tickets per customer. We cannot guarantee that returns will be available.
'The audience were on the edge of their seats' ★★★★ The Times
---
Olivia, an attractive and talented but underappreciated mid-career writer, is unexpectedly trapped overnight in a secluded, snowed-in B&B with Ethan, an equally attractive and wildly successful young blogger. 
Her latest novel is an unsung masterpiece; his blog is being made into a movie. She prefers books; he prefers eBooks. She is anonymous; he has half a million Twitter followers. But opposites soon attract – passionately – as each realise they want more of what the other has. But the closer they get, the more they must confront the murky side of ambition, success and Wi-Fi…
Laura Eason's smart comedy is a multifaceted love story packed with hidden ambitions, soaring desires and secret agendas.
Laura Eason is the author of twenty plays including The Undeniable Sound of Right Now, and adaptations of Around the World in 80 Days and The Adventures of Tom Sawyer. Eason is also a writer for the Emmy award-winning Netflix series, House of Cards.
Peter DuBois returns to Hampstead Theatre following the critically acclaimed Rapture, Blister, Burn in 2014. Peter is in his ninth season as the Artistic Director of the Huntington Theatre Company in Boston. His productions have been on the annual top ten lists of The New York Times and The Evening Standard.
Emilia Fox returns to Hampstead Theatre following the sell-out hit Rapture, Blister, Burn in 2014. Theatre credits include Coriolanus, Richard II (both Almeida) and Good (Donmar). TV credits include Silent Witness and the Oscar-nominated film The Pianist.
Theo James makes his Hampstead debut. His film credits include the Divergent series, War on Everyone, The Benefactor, and You Will Meet a Tall Dark Stranger. TV credits include Golden Boy, Downton Abbey and Bedlam. 
Reviews
The Times

'It begins in a snowstorm in Michigan, with a stranger banging on the door of a B&B that has only one occupant — a 39-year-old woman named Olivia, a writer who became a teacher because she couldn't handle the critical reviews of her only book.

The man who blows in with the cold is young (28), virile, savvy, a hugely successful blogger named Ethan who writes about sex."Is it porn?" she demands, wearing her PJs, holding a tiny glass of wine."No, it's not porn," he insists, pouring himself a giant vat of red.

I think we all know, actually, that his blog is porn. And, frankly, we expected a play called Sex With Strangers to have a little of what was in the title. Indeed this Hampstead audience were on the edge of their seats and they weren't disappointed.'

'The play by the American Laura Eason contains another type of titillation that drove this audience crazy. It's also about books: deals, advances, contracts, agents. It is, in short, publishing porn.'

'Emilia Fox, famed for Silent Witness, was perfect as Olivia, slightly naive, bookish, insecure but also ambitious and someone who looks pretty damn good in high heels too. She can't help but fall for Ethan, played by Theo James, the hunky post-apocalyptic freedom fighter from Divergent, as an all-American guy who exudes confidence and sex from every pore.'

'Peter DuBois, the director, keeps that undercurrent of uncertainty going throughout and it is made even more unsettling by the ultra-domestic sets of the B&B and, in the second act, Olivia's flat.'

'This is the European premiere of this play, first seen in America in 2011, and it still feels fresh. If anything the question of who we are in real life versus online is even more relevant now.'

To read the full review please click here to visit The Times online.

A sexual drama that publishes its virtues


Ann Treneman

,

3 February, 2017
Cast
Cast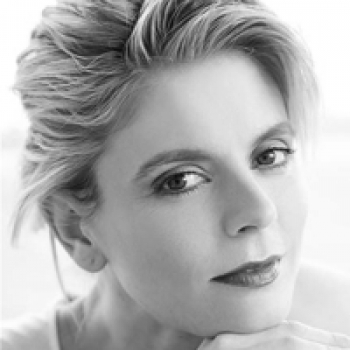 Olivia
Emilia Fox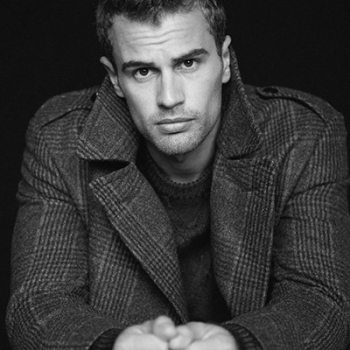 Ethan
Theo James
News
Tickets
Previews, Mondays and matinees 
Full price: £28/£25/£18
Under 30s/Students: £15/£10* 
Seniors (matinees only): £20/£18/£15
Groups: For every 9 tickets get the 10th free
Access: £15
Tuesday – Saturday evenings 

Full price: £35/£30/£25
Under 30s/Students: £15/£10* 
Groups: For every 9 tickets get the 10th free
Access: £15
*Under 30s and Student concession seats are available in rows A (£15) & Q (£10)
Audio described performance:
25 February at 3pm, with a touch tour at 1.30pm
Captioned performance:
28 February at 7.30pm, with a transcribed post show discussion
KEEPING YOU SAFE AT HAMPSTEAD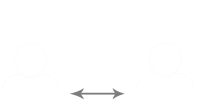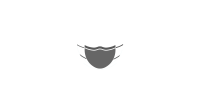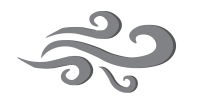 STATE OF THE ART VENTILATION