The Times interviews Theo James
Posted on 25 January 2017.
Posted in: Announcements
You're the absurdly good-looking star of two Hollywood mega-franchises. At 32, your films have made more than a billion dollars. You look down from bedroom walls across the globe. What next? The London stage, of course, proving ground for pin-ups from Nicole Kidman to Daniel Radcliffe. A chance to show your acting chops in a serious (read: badly paid) setting.
So it is that Theo James, the British actor known to millions as Four, the post-apocalyptic freedom fighter in the Divergent films, and David, the aristocratic vampire in the Underworld movies, is appearing with Emilia Fox (Silent Witness) in a two-hander at the 405-seat Hampstead Theatre. It's the UK premiere of Sex With Strangers by the American playwright Laura Eason. Compared with Hollywood, this is nice and low-key, James says: "Just the two of us and some people watching . . . while we have sex."
Ah, sex: that trusty weapon of the movie star treading the boards (remember Kidman's "theatrical Viagra" in The Blue Room?). Sex With Strangers focuses on Ethan (James), a celebrity sex blogger in his late twenties, and Olivia (Fox), a struggling writer in her late thirties, who are holed up in a snowbound B&B. Their mutual attraction is wittily expressed in quick-fire dialogue (Eason has also written for House of Cards). As the recurring stage direction goes, "sex is imminent".
Is it? Or will they just fade to black? "No, that would have been the easier way out," says James, sitting in an office at the theatre. "It's about intergenerational sex between two strangers. But you don't want it to be sex for the sake of sex, 'Wow, I can see a bum or someone's dick!' So there are flashes of it which are very specific."
Dressed down in a black sweatshirt and jeans, James is as handsome as he is on screen. What's more surprising, if you're used to his earnest smouldering in the Divergent films, is how mischievous he is. I ask if this production of Sex With Strangers is still set in America. "It's set in Stoke now," he deadpans. Did the director, Peter DuBois, ask them to read anything? "We were told to read Lolita and spend four hours a day in front of Spankwire [a porn site]." Each time a straight face is followed by a gust of laughter. Neither of those things is true, alas. The play is still set in and around Chicago and he read Marguerite Duras's erotic classic The Lover in preparation.
To read the full interview click here to visit The Times online. 
KEEPING YOU SAFE AT HAMPSTEAD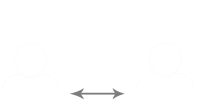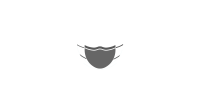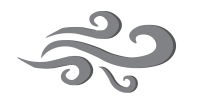 STATE OF THE ART VENTILATION