A Cup of Tea with... Filthy Business' Sara Kestelman
Posted on 4 April 2017.
Posted in: HT Blogs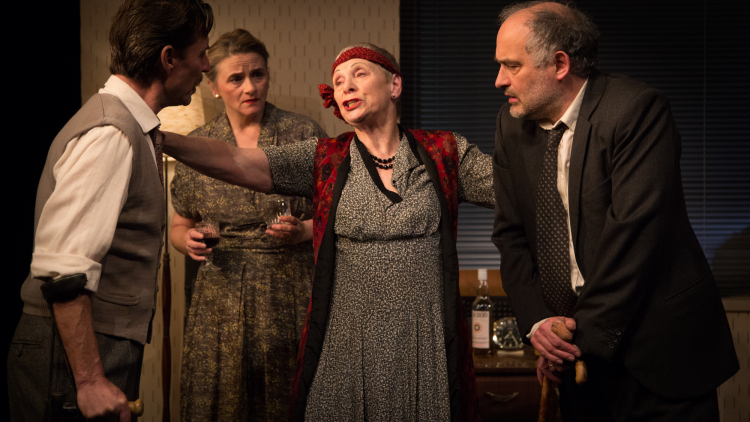 We chat to actor Sara Kestelman about Filthy Business, life as an actor and working with Peter Brook. Sara is currently playing Yetta Solomon in Filthy Business which is now running until 22 April. 


It's a pleasure to have you back at Hampstead Theatre after your portrayal of Clio last year in Tony Kushner's The Intelligent Homosexual's Guide to Capitalism and Socialism with a Key to the Scriptures. What was the main attraction to return for Filthy Business?
Filthy Business made me laugh. A lot. And it moved me too. There are a lot of references to my own family. My father, painter Morris Kestelman RA, was born in the East End in 1905 of Jewish parents. His mother came from Poland, his father, a cabinet maker, from the Ukraine. Their experience, although they said very little about it, had been harsh and frightening.
I grew up in Belsize Park and there were many, many friends who had managed to escape from Germany and others who had miraculously survived the concentration camps who had moved to north London settling around Swiss Cottage whom we visited regularly. So this area of London has deep resonances for me too.
The character of Yetta is an extraordinary creation by the writer Ryan Craig and I was immediately drawn to find out more about her. The journey through the play is fascinating and the research has been rich and profound.
You have had a rich and varied career as an actor in theatre, film and TV. Are there any pieces you wish you could revisit? Either because they were such a great experience or you would go back and change something?
I have been fortunate in doing several musical in the Lost Musicals programme created by Ian Marshall Fisher. Each was fascinating but the most exciting of all was the musical Coco about Coco Chanel. I would love to revisit it. And also two remarkable new plays: The Shape of Metal by Thomas Kilroy, which I created at The Abbey Theatre in Dublin and always hoped to bring to London. And Amy Herzog's brilliant 4000 Miles which I did at the Ustinov at The Theatre Royal Bath and then at The Print Room.
Having worked across all three, do you prefer working in theatre, film or TV? Why?
A tough question to answer. When I was in my late 20s/early 30s I was doing quite a lot of screen work and I think I had expected then that I might do a lot more. In the end more of my career has been spent in theatre, although interestingly in these later years I have been doing a great deal more screen work again.
The internal life, accessing character, is the same whether stage or screen; the motivations, the stakes, the emotional make up. What is very different is the technique involved in telling the story. On screen, the essence of character has to be communicated in the most subtle and nuanced way because the camera detects any untruth. Frequently the work has to be done solo because there is rarely time to have rehearsal in advance. That can make for a lonely experience. Very. And sometimes it can be a nerve wracking frustration because the limits of time on set can often make the work feel rushed and unsatisfying as a result.
In the theatre we have the privilege of a dedicated rehearsal period where the play and the text can be forensically explored with the other actors and the director, and that makes for a very different experience. It can sometimes be lonely too of course, but for the main part it offers a rich and rewarding journey spread over a period of time performing eight times a week – so that more and more can be mined and discovered over the weeks and months.
And then the audience has to factored in as well. One audience might be a little shy and quiet, whilst the next could be boisterous and loud and a very different 'beast' to control! It requires great stamina and concentration. Having trained originally in classical ballet until I was 16, I am blessed in having stamina. You have to strong and in good health to act well.
After 47 years, Peter Brook's A Midsummer Night's Dream is still regarded as one of the greatest productions of all time. Can you tell us a little about your experience playing Titania and how that shaped the rest of your career?
Working with Peter Brook was a remarkable opportunity. I was 25 years old. The process of rehearsing his seminal production of A Midsummer Night's Dream was exacting and demanding and the pressure to please his genius often stressful. I wasn't especially comfortable in my own skin at that period of my life and I suffered from some extreme stage fright. We performed the play in repertoire with the RSC for nearly two years – taking it to Broadway and then BAM before a US tour, and I frequently struggled to keep hold of my centre within the production. I am immensely grateful for the experience of course and in many ways the production helped define a lot of the careers of those of us less experienced actors still starting out and trying to make a mark, but unlike most of my fellow actors in the production, I didn't have a particularly happy time performing it.
I was very fortunate to have the support of the wonderful David Waller as Bottom and Alan Howard's famous interpretation of Oberon/Theseus and it was fascinating to double Titania with Hippolyta. And I loved my song!
What is it like working with Hampstead Theatre's Artistic Director Edward Hall?
I have known Edward and his family over many years and have wanted to work with him for as long as I can remember but until now the right vehicle hadn't presented itself. I was thrilled when he took over the artistic directorship of Hampstead Theatre and the work he does here is stunning. The variety and volume of work is rich and exciting.
Working with him is a magical experience: he is a man comfortable in his skin, he has had a great deal of life experience and all of it adds to the depth of his understanding and insight when interrogating a text. His sensitivity and kindness and generosity on the rehearsal room floor allow the actor to explore in safety and trust. He encourages and inspires in an atmosphere of calm concentration. This lack of ego in helping elicit a performance from an actor is actually rather rare. He is funny and witty and highly intelligent with a deep knowledge of stage craft learnt over many years. And his taste is nuanced and utterly truthful. He's a joy!
KEEPING YOU SAFE AT HAMPSTEAD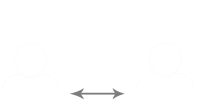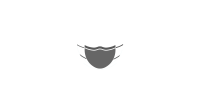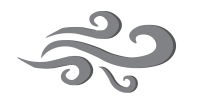 STATE OF THE ART VENTILATION