A Cup Of Tea With... Scarlett's Gaby French
Posted on 14 March 2017.
Posted in: Hampstead Downstairs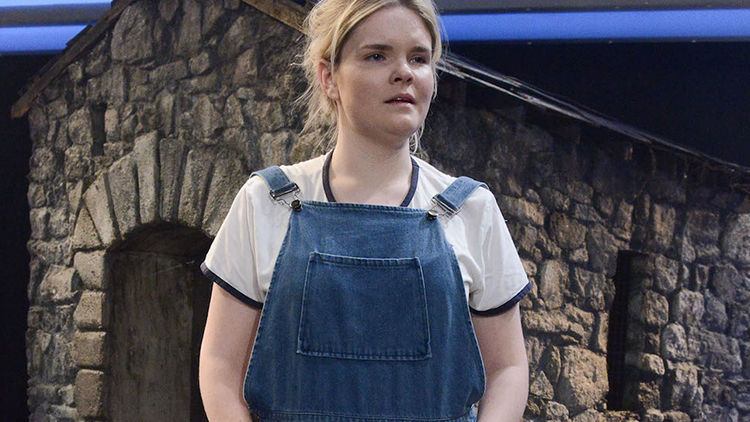 We grabbed five minutes to chat with Gaby French about The Wizard of Oz, London's best roast dinners and making her professional stage debut. Gaby stars in Scarlett which runs Downstairs until 25 March.
Welcome to Hampstead Gaby. You're now in the full swing of the run for Scarlett – how's it all going?
Thank you! It's going really well, we're all enjoying ourselves and having a laugh. We're discovering new things throughout the run too, which is exciting for us and it's keeping the piece fresh. Downstairs is a gorgeous, intimate space so it's great that we have a couple more weeks here. 
Can you describe Scarlett in a nutshell?
It's story of a woman who leaves her work and family behind in London in search of a new life in the Welsh countryside. But it doesn't all go to plan... 
What first attracted you to Scarlett?
I loved the play when I first read it. The characters are very relatable even though a lot of what's said in the play you don't often hear out loud. I wanted to tell Billy's story and the fact it's set in Wales and we're taking it to Theatr Clwyd in North Wales makes it a very special first job. 
Tell us a little more about your character Billy.
She's had to deal with more in her 14 years than most people deal with in their lifetime, yet she has the most optimistic outlook on life. Billy is the light in the play and brings people to different realisations. There's a naivety and innocence to her that's endearing. 
Without giving too much away, what's your favourite line from the show?
"She is not getting a hawk." 
Any embarrassing moments on stage?
Not too many thankfully! I went flying over the boulder one night but I was going offstage so I could laugh when I got off. Bethan (who plays Lydia) had to stay on so it was a bit more difficult for her. 
What play have you seen recently that you've really enjoyed? And why?
I managed to catch a matinee of Low Level Panic last week at The Orange Tree. It's a great piece set in the '80s but scarily relevant to now. Like Scarlett, it's an all female cast and that's very empowering to watch. The girls were brilliant. 
What made you want to become an actor?
I loved drama lessons in school so it grew from there really. Then it came to GCSE options and I had to choose either Drama or Home Economics and I blew up the microwave a couple of days before having to finalise it. My mum just turned to me and said "I think it's for the best that you opt for drama, love." I couldn't have agreed more.
What was your first experience on stage?
I played Glinda in The Wizard of Oz when I was in Year 6. I had to wear little heels and I couldn't walk in them.. so I shuffled for an hour and a half (character choice). 
What would your dream role be?
I love Gary Owen and I usually find myself relating in some way to the female parts that he's written. So any part written by Gary I suppose. His writing is genius - Iphigenia In Splott was so powerful. 
Where's your favourite place in London?
Toby Carvery in Mitcham has to be up there. I'm a bit obsessed with roast dinners so any opportunity to go and I'm there. I took my whole year group there in first year and it was the most people they'd ever had. The staff know my name and we're on good terms. They're probably wondering where I've been! Hyde Park's not too bad, mind. 
And finally, what's the best advice you've ever been given?
I'm in my third year in drama school at ALRA and we work with great tutors and directors so they're constantly giving us advice. But a line that'll stick with me from one director is "The time is always now- what're you waiting for?". 
KEEPING YOU SAFE AT HAMPSTEAD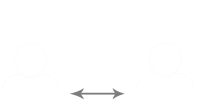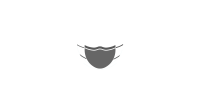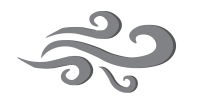 STATE OF THE ART VENTILATION