FILTHY BUSINESS: ★★★★ FROM THE GUARDIAN
Posted on 17 March 2017.
Posted in: Announcements
Filthy Business review – a superbly modern Mother Courage
michael billington, the guardian
'If plays survive by creating meaty roles for actors, Ryan Craig's new work is destined for a long life. In The Holy Rosenbergs, Craig gave us a blustering Jewish patriarch. Now he offers us a formidably manipulative matriarch who will do anything to keep the family rubber business intact.'
'As Yetta Solomon, Sara Kestelman gives a performance that crowns a career that has taken her from Peter Brook's A Midsummer Night's Dream to some of the toughest modern drama.'
'Spanning the years from 1968 to 1982, Craig's play follows the shifting fortunes of a once thriving east London family firm. But at its centre is Yetta, who built a mini-empire out of nothing and now presides over warring sons and a younger generation who can't wait to get out of rubber. What is striking about Kestelman's performance is its subtlety. Avoiding the cliches of the theatrical Jewish momma, she gives us a woman who mixes charm and abuse in equal measure but who is self-destructive in her belief in the sanctity of family.'
'Edward Hall's production, played on an Ashley Martin-Davis set filled with mouldering mounds of rubber, is also punchily acted. Louis Hilyer and Dorian Lough as Yetta's fighting sons, Callie Cooke as the former's flighty daughter, and Callum Woodhouse as the latter's would-be-hairdresser son all give sharply defined performances. But in the end the house rose to Kestelman who, as the battling but ultimately purblind Yetta, gives us a modern Mother Courage.'
To read the full review please click here to visit The Guardian online.
KEEPING YOU SAFE AT HAMPSTEAD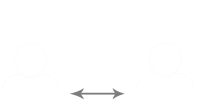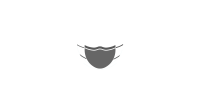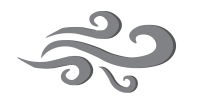 STATE OF THE ART VENTILATION