Ryan Craig writes for The Arts Desk
Posted on 13 March 2017.
Posted in: HT Blogs
'Backstabbing, betrayal and love': Ryan Craig on Filthy Business
The birth of a very personal new work at Hampstead Theatre about a small family business
The monster has come alive and there's nothing I can do to stop it. Thirteen actors playing three generations of a very explosive family arrive in full period costume. Towering Dexion shelving units, heaving with foam and cushions and fabrics and off-cuts, reach to the rafters and snake around the entirety of the stage. They form the looming, metallic skeleton of a hugely intricate replica of a three-storey rubber emporium in 1968. The lights, the music, the mingling polyphony of street life, traffic and heavy machinery, flood the theatre. The Kraken has awoken and there's no way back.
It's always an odd experience for a playwright to hang about at a dress rehearsal. This thing you've conjured in your little room has now violently unshackled itself from your imagination and taken on a life of its own. And there you lurk at the back of the auditorium, surplus to requirements, this spectral figure only capable of getting under the everyone's feet. As I watch I quickly realise I've had this sensation before. My mind hurtles back to the school holidays I spent working for my Dad. Not only did I feel equally useless then, but it was the inspiration for this play, now about to open at Hampstead Theatre.
My father ran a foam rubber shop on the Holloway Road. The shop employed my grandfather, great uncle, and a mixture of staff from the local area and skilled émigrés from Iraq and Nigeria. It was a very specialised business dealing with items as varied as sofa-beds, bean-bags, crumb-stuffed cushions, latex tubing, sheeting, matting and mattresses, rubber flooring and underlay, vinyl, PVC and polypropylene for packaging and coverings. These materials were heavier than they looked, perilously difficult to cut and shape, and intricately priced so I was deeply ill-equipped to contribute.
Still, I had to serve, wrap, cut, go on deliveries, make the tea, answer the phones, and I was hopeless at all of it. The staff tolerated me because I was the boss's son and this was a family business, but I was a gawky, clumsy, bookish boy, hot with embarrassment, and helplessly awkward, so I felt acutely out of place in this tough, earthy environment. My anxiety was sharpened by the knowledge that the business was increasingly at the mercy of a rapidly modernising world, and the future was always hanging in the balance. The destiny of the family and the business were tightly bound together, so there was an enormous pressure on my father's shoulders.
After my play The Holy Rosenbergs at the National Theatre, which touched on a family of caterers, I started to think there might be a rich seam to mine here in how a family business impacts on every member, whether they work in it or not.
To read the full article, please click here to visit The Arts Desk website. 
KEEPING YOU SAFE AT HAMPSTEAD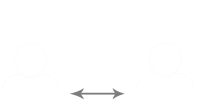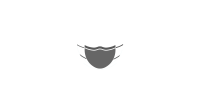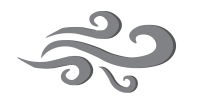 STATE OF THE ART VENTILATION