10 QUESTIONS WITH WRITER LUKE BARNES
Posted on 19 May 2017.
Posted in: Hampstead Downstairs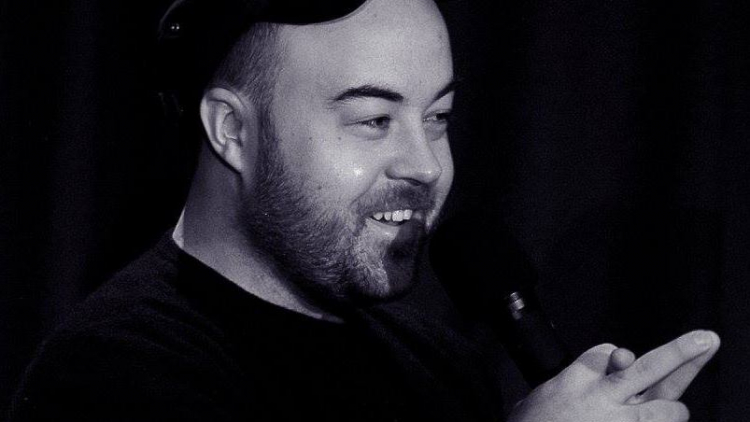 We challenge playwright Luke Barnes to answer our questions about life advice, London and his new play No One Will Tell Me How To Start A Revolution which plays Downstairs 21 September - 21 October.
Can you describe No One Will Tell Me How To Start A Revolution in 5 words or less?
Middle-Class don't let Working-Class in.
What inspired you to write No One Will Tell Me How To Start A Revolution?
My mother taught in the same inner-city primary school in Liverpool for 40 years of life. The area was (and still is) extremely high in drug dependency and crime rates. The area I grew up in was a new-money middle class town in Liverpool just 15 minutes down the road - it's occupied by a lot of business owners and sportsman and as a result has a working class culture to it despite the fact it's wealthy. What I find interesting is the balance between these two things and the contradictions within it. As a liberal community where there are people who grew up in a working class community, have family that still live in them and identify as working class, there is a attitude of protectionism of the bubble many now live in and a distaste towards the working class - there is an overriding unspoken attitude of "my family are working class and I care about the interests of social mobility but I wouldn't want to see them in Waitrose". That was the start of this play for me. The contradictions of new money middle class identity. 
Do you have a favourite line in the play?
"Nar it was after he fingered you behind the CDT block and Mr McMillan saw and gave you detention." 
How does it feel to have a play at Hampstead Downstairs?
This is an absolutely massive honour for me. I've been a playwright for 5 years now and this is the first theatre in London to produce a play of mine. It's fantastic to be a part of a heritage that includes some of the greatest writers in history: From Harold Pinter, Artol Fugard, Eugene Ionesco, Joe Orton and Mike Leigh to Shelaigh Stepheson, Debbie Tucker-Green, Enda Walsh and Dennis Kelly. It is an honour to contribute to the history of this building as we push forward with our investigation of what our society is and how our concept of what theatre is can help shape it.
What do you think the job of the playwright is?
I'll tell you what I think it isn't…. I think it isn't the job of the playwright to become the voice of a nation. It isn't the job of a playwright to consider themselves as a writer of texts to be read. It isn't the job of a playwright to dictate the terms as to which the world should be played out or which lives should be lived. It isn't the job of a playwright to think about making money. It isn't the job of the playwright to be about ego. It is simply the job of the playwright to live in this world, to engage with it on which ever terms they chose, to explore it, to feel it, to earn the right to tell stories and then tell them in a way that is engaging and well crafted. To create the work they'd like to be seen in a pursuit of truth. To make good nights out with a provocation about the world we live in. To make the only play that that particular writer can make now. And to make it for an audiences.
If you could have written any play what would it have been?
There are about 700000000 plays that I wish I'd written. Here are a few of my all time favourite plays:
The Strange Undoing of Prudence Heart - David Greig
Mr Burns - Anne Washburn
Guards at The Taj - Rajiv Joseph
A Taste of Honey - Shelagh Delany
Violence and Son - Gary Owen
The Moutaintop - Katori Hall
We Are Proud To Present… - Jackie Sibbles Drury
It Felt Empty When The Heart Went At First - Lucy Kirkwood
The Low Road - Bruce Norris
Minefield - Lola Aris (and company)
Realism - Antony Neilson
Every Brilliant Thing - Duncan MacMillan
Brand New Ancients - Kate Tempest
but if I could have written one play it would be…
Our Town - Thornton Wilder
Which I think it's the finest play I've ever come across. It's theatrical, it's imaginative, it's human, it's beautiful.
What play have you seen recently that you've really enjoyed? And why?
This Beautiful Future at the Yard was beautiful. Really simple story made to echo on a bigger scale by beautifully clever artistic choices. I don't want to ruin it but it's a story set in world war 2 with older characters singing karoke around them. Asks thousands of questions without being direct about it.
Guards at the Taj at the Bush was the same. A really simple small story that illuminates our relationship to authority, the beauty of freedom and the obsession with what we cannot have.
My taste is always for clear simple stories that show us huge things. These two did that and, I hope this, my play will do the same.
If you weren't a writer, what would you be?
I'd like to work in mental health like my dad probably. That's being realistic. In a dream world I'd play centre mid for Liverpool.
Favourite places in London?
Best Curry: Tayabbs in Aldgate East
Best Pizza: Bella Vita on Broadway Market
Best Pub: Ye Olde Chesire Cheese
Best Bar: Gordon's on Embankment.
Best Coffee Shop: M1lk in Balham.
Best Cinema: Genesis in Stepney Green
Best Bagel: Rinkoffs in Stepney Green
What's the best advice you've ever been given in life?
Everything's temporary. Enjoy the good bits and know that the bad bits pass eventually.
KEEPING YOU SAFE AT HAMPSTEAD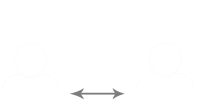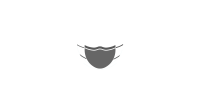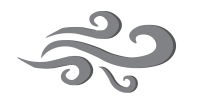 STATE OF THE ART VENTILATION