A Cup of Tea with... Deposit's Natalie Dew
Posted on 24 May 2017.
Posted in: Hampstead Downstairs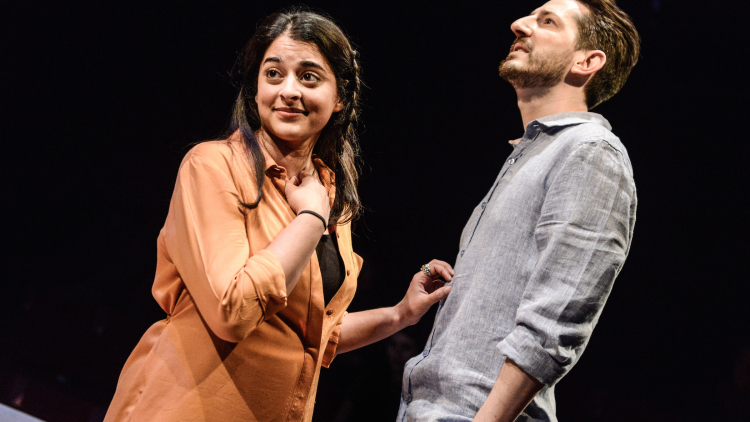 We catch up with Deposit actor Natalie Dew to talk balls, bad housemates and best advice. Natalie plays Rachel in Deposit which is now playing until 10 June.
Welcome back to Hampstead (following Fault Lines in 2013), Natalie. You've had Press Night this week for Deposit  - how's it all going?
It went well thanks! It was great to get to Press Night and have a drink with everyone. It's such an excellent gang on the show. We laugh lots. It's so lovely to be back!
Can you describe Deposit in a nutshell?
Deposit is about two couples who agree to live in a one bed flat in order to all save money for a deposit. The hope being that after a year, each couple will then then be able to afford their dream of owning a property in London. 
What attracted you to Deposit?
When I first read it I was mainly struck by the relationships. Not only of the couples, but of the friendship between the two women.
It is also highlights "Generation Rent" and how that is affecting people. So many people I know are having an awful time trying to buy in London. So I felt it was an interesting piece that voices those frustrations. It honestly expresses the outrage from people being priced out of the place they call home.
Tell us a little more about your character Rachel.
Rachel is a teacher who has been in a long term relationship with Ben (Ben Addis). I feel her biggest struggle comes from identifying that she belongs in London and yet cannot afford to exist in it. She wants to create a home with her partner in a city which doesn't seem to want them. 
What is your favourite line in the play (without giving too much away…)?
"We're not raccoons..." Out of context it's weird, but it's my absolute favourite.
How is Hampstead Downstairs different from other theatres you've worked in?
I love the intimacy. Don't get me wrong, it's terrifying. However, there is something so special about feeling so close to the audience. From seeing plays Downstairs, I think there is something quite televisual about the space. You can forget you're watching a play.
Career highlights to date?
That's tricky. Bend it Like Beckham has to be one for many reasons. Learning to sing and play football was hugely rewarding. My first job out of drama school was playing Viola [in Twelfth's Night] at Regent's Park, which feels like a dream now. Whenever I reminisce about it, it plays like a film that has a nice filter on the lens!
What play have you seen recently that you've really enjoyed? And why?
I don't know if this is recent enough but I saw One Night in Miami at the Donmar. It was excellent and really stayed with me. It was such a tight production, with great performances.
Any embarrassing moments on stage?
Loads! I've had to carry a iron grate off stage because the heel of my shoe was stuck in it. Inevitably doing a play with footballs also meant that balls flew everywhere!
What would be your dream role?
I'm completely in awe of Thandie Newton at the moment. Her most recent roles in Line of Duty and Westworld are excellent. I'd love to do a meaty TV drama and be able to develop a character over a series.
Your character in Deposit is forced to share a one bedroom flat with three other people – what's been your worst living situation/housing you've lived in? 
I lived in a flat share with people I didn't know. No one was very social.I ate my dinner in my room a lot. That made me sad. Also the owner wouldn't put a lock on the bathroom...in hindsight I should have left sooner!
Favourite places in London?
I love cemeteries. Abney and Highgate are both great. I know that's quite depressing, but I actually find it quite relaxing to remember that we're only here for a time, so it's best not to stress about small things.
And finally, what's the best advice you've ever been given?
A teaspoon of apple cider vinegar when you have sore throat is the best cure. 
KEEPING YOU SAFE AT HAMPSTEAD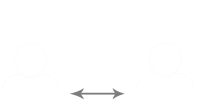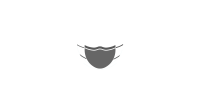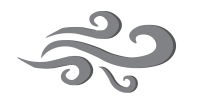 STATE OF THE ART VENTILATION