DEPOSIT: FULL CAST ANNOUNCED
Posted on 3 May 2017.
Posted in: Announcements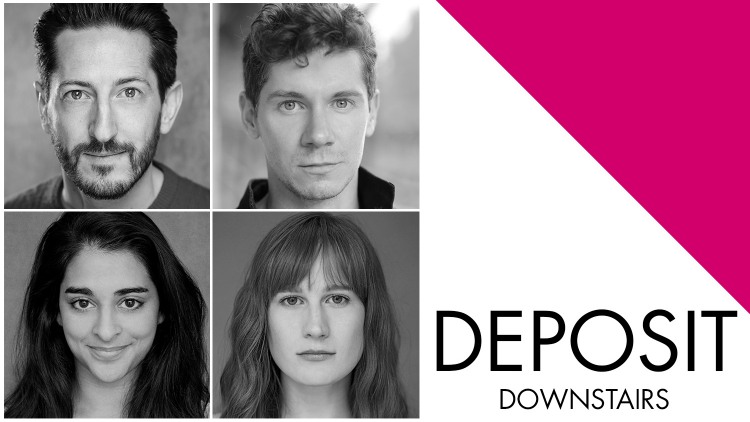 'Well today is a brave day, friends are uniting. To help each other's dreams come true.'
Hampstead Theatre today announces the casting for Matt Hartley's Deposit, a Hampstead Downstairs Original. Directed by Lisa Spirling, Deposit throws a lively and topical spotlight on 'Generation Rent' and the lengths they will go to in order to get that first step on the property ladder.
Deposit is one of three Hampstead Downstairs Originals which will open this spring. Following an initial development run at Hampstead Downstairs, the newly revised Deposit and Alligators will open at Hampstead Theatre and Kiss Me at Trafalgar Studios.
Rachel and Ben want to buy a flat in London. And so do their friends, Melanie and Sam. But what with rent, tax, student loans and bills, it's impossible to save for a deposit.
So the foursome comes up with a fast-track solution to the problem: live together. Sneakily split the rent and bills on a tiny one bedroom flat for a year. But with paper thin walls and space growing sparser by the day, which will they sacrifice first – the friendship, the relationship or the dream of buying their own property?
Ben Addis plays Ben. Theatre credits include Edward II, Never So Good (National Theatre), Earthquakes In London (Headlong), Love, Love, Love (Pains Plough), Eurydice (ATC and Young Vic), The Seagull, King Lear (RSC) and Rock 'n' Roll (Duke of York's). Film and television credits include Hugo, The Decoy Bride, King Lear and The Eichmann Show, The Musketeers, The Mysterious Mr Webster, Vera, Doctor Who, Lewis, Murder on the Victorian Railway, Dark Matters, Behind Closed Doors and Consuming Passion.
Karl Davies plays Sam. His theatre credits include Hobson's Choice (Regent's Park Open Air Theatre), Henry V, The Winter's Tale (Propeller), The Great Game (Tricycle Theatre) and Snowbound (Trafalgar Studios). His film and television credits include Black Sea, The Quiet Hour; Brief Encounters, Happy Valley, Virtuoso, My Mad Fat Diary, The Children Next Door, Castles in the Sky, The Crimson Field, The Syndicate 2, Game of Thrones, The Case and Kingdom.
Natalie Dew plays Rachel. Her theatre credits include Breaking The Code (Manchester Royal Exchange), Human Animals (Royal Court), Bend It Like Beckham (Phoenix), Teh Internet Is A Serious Business (Royal Court Theatre), Twelfth Night (Liverpool Everyman/Regent's Park Open Air), Fault Lines (Hampstead), Romeo & Juliet (The National), Arab Nights (Soho Theatre), Rough Cuts (Hamlet (Northern Broadsides), Arabian Nights (RSC), As You Like It (Leicester Curve) and Hansel & Gretel (Barbican). Her film and television credits include Peter Rabbit, We Can Be Heroes, Toilets, Lewis and Gavin & Stacey.
Nicola Kavanagh plays Melanie. Theatre credits includes If We Can Get Through This (24 Hour Plays, Abbey Theatre), RIOT (THISISPOPBABY/Dublin Fringe Festival), Oedipus (Abbey Theatre), A Midsummer Night's Dream (Squerryes Court, Kent), Abyss (Arcola Theatre) and Othello (Frantic Assembly/Lyric Hammersmith).
Matt Hartley returns to Hampstead with a new version of Deposit following a sold out run Downstairs in 2015. His play Myth will open at the Royal Shakespeare Company at the same time. Matt's first play Sixty Five Miles won a Bruntwood Award. His works are frequently performed in Europe and his play Burning Cars will receive its world premiere in Paris in 2018. His other theatre credits include Here I Belong (Pentabus Theatre) which will be remounted in Spring 2018, Horizon (National Theatre Connections), Microcosm (Soho Theatre), The Bee (Edinburgh Festival), Punch (Hampstead Theatre) Epic, Trolls and Life for Beginners (Theatre503).
Lisa Spirling returns with Deposit to Hampstead Downstairs following Ken, Pine, Fault Lines and I Know How I Feel About Eve. Lisa Spirling is the Artistic director of Theatre503. Her other directing credits include Jumpy (Theatr Clwyd), Donkeys' Years, Here (Rose Theatre), The Garden of Ms Harriet Figg (Old Vic Theatre 24 Hour Plays Celebrity Gala), Enron (Noel Coward Theatre), Idiots of Ants, The Vagina Monologues and Gas and Air (Pleasance Theatre), Hundreds & Thousands (Soho Theatre), Cotton Wool (Theatre503) and Beauty and the Beast (Jacksons Lane Theatre).
KEEPING YOU SAFE AT HAMPSTEAD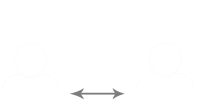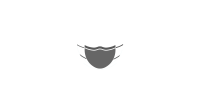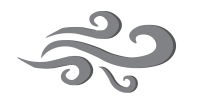 STATE OF THE ART VENTILATION