CELL MATES: THE MEN THAT INSPIRED THE PLAY
Posted on 30 November 2017. By: Pascale Giudicelli
Posted in: Announcements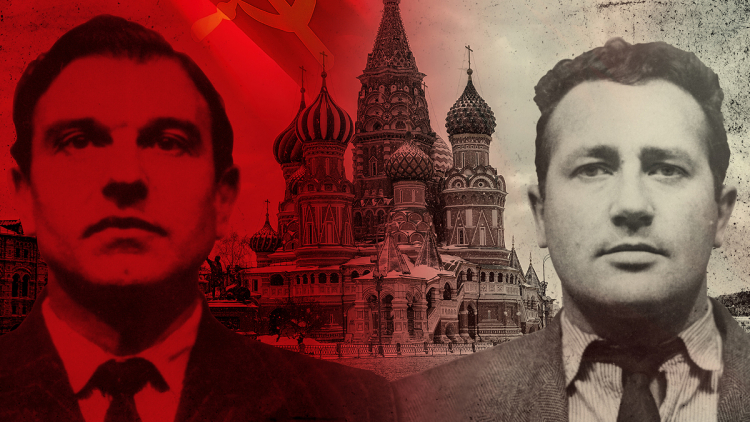 Based on true events during the Cold War in 1966, Cell Mates tells the extraordinary story of an unlikely friendship between notorious double agent George Blake and Irish petty criminal Sean Bourke. Following a daring escape from Wormwood Scrubs Prison to Moscow, can their mutual dependence survive the mounting pressures from MI5, the KGB and themselves?
Find out more about the men that inspired Simon Gray's Cell Mates, directed by Edward Hall, with this exclusive excerpt from the Cell Mates' programme. 
Programmes are available to buy for only £3.50 and include exclusive articles, interviews and rehearsal photos.
george blake
11 November 1922 George Behar is born in Rotterdam, son of a Dutch Protestant mother and an Egyptian Jewish father, a naturalised British Subject.
1936 On his father's death, Blake is sent to Egypt to stay with his father's relatives and continues his education at the English School in Cairo.
1940 WWII breaks out and Blake is sent back to his family in the Netherlands. Because of his British passport, he is interned but – being underage – he is promptly released and joins the Dutch resistance as a courier.
1942 Eager to join his family in England, Blake travels through Belgium, France, Spain and Gibraltar.
January 1943 He reaches London and is reunited with his mother and his sisters who had fled Rotterdam at the start of the war. His mother changes their name from Behar to Blake.
1944 Blake, a sub-Lieutenant in the Royal Navy, a gifted linguist of very sharp intellect, is recruited by MI6. He is employed in the Dutch Section of MI6 for the rest of the war.
1946 Posted to Hamburg to assist with the interrogation of German U-Boat captains.
1947-48 After a crash course in Russian at the University of Cambridge, Blake is posted to the British legation in Seoul. Under cover as a Vice-Consul, he is in charge of gathering intelligence on Communist North Korea, Communist China and the Soviet Far East.
1950 Blake and other British Diplomats are taken prisoner by North Korea. It is during his 3 years detention that Blake becomes a communist and volunteers to work for the KGB.
1953 Blake is released and receives a hero's welcome on his return to Britain.
1955 He is sent to work as a case officer in Berlin where his task is to recruit Soviet officers as double agents. He informs the KGB of the details of British and American operations, including Operation Gold – a tunnel in East Berlin used to tap Soviet Military telephone lines. In the course of 9 years, it is estimated that Blake betrayed around 40 agents, destroying most of MI6's operations in Eastern Europe.
1959 Blake becomes aware of a Central Intelligence Agency mole inside GRU, and is instrumental in exposing P. S. Popov, who is executed by the Russians in 1960.
1961 Blake falls under suspicion from his colleagues after revelations by Polish defector Michael Goleniewski and others. Under interrogation, Blake denies he was tortured or blackmailed by the North Koreans. Unthinkingly, he states that he switched sides voluntarily and then gives his MI6 interrogators a full confession.
May 1961 Blake is condemned to 41 years in jail.
22 October 1966 he escapes from Wormwood Scrubs prison and flees to Moscow where he still lives today.
SEAN BOURKE
1934 Sean Bourke is born in Limerick into a large family, a cousin of Actor Richard Harris and of Poet Desmond O'Grady.
October 1947 Aged 12, Bourke is sentenced to three years in Daingean reformatory for stealing bananas from a lorry.
1950 Bourke moves to England when he is released from Daingean and for a few years he is frequently in trouble with the law.
1955 to 1961 Bourke settles down and works first as a builder, eventually graduating to the wages office of a local factory.
1961 he is sentenced to 7 years in jail for sending an explosive device through the post to a Detective Constable against whom he bears a grudge. The bomb explodes, but causes no injury. While in Wormwood Scrubs prison, he founds and edits the prison magazine. He befriends George Blake, and also meets fellow prisoners, the anti-nuclear campaigners Randle and Pottle.
Early December 1965 Bourke is released from prison.
22 October 1966 Bourke helps Blake escape from Wormwood Scrubs. The police soon identifies Bourke as main suspect and a manhunt for him starts both in England and Ireland.
19 December 1966 George Blake is delivered to East Berlin.
7 January 1967 Bourke arrives in Moscow with the intention of lying low for a few months until the dust settles in Britain. Almost immediately, Bourke moves into Blake's flat, finds a job with as an editor checking English translations, and is granted an allowance of 300 roubles a month by the KGB. For the next 22 months Bourke is prevented from leaving for different reasons by the KGB, or so he is given to understand...
22 October 1968 Bourke returns to Ireland.
31 October 1968 Bourke is arrested in Dublin where an order was made under the Extradition Act of 1965 for him to be delivered to the British Special Branch in connection with his helping Blake to escape from jail. He is released on bail.
Spring 1969 the original manuscript of The Springing of George Blake, from which the entire final section dealing with Bourke's experience in Russia has been redacted, is returned to Bourke's solicitor in Dublin by the Russians. The rest of the manuscript has been censored in Blake's own hand.
1970 Publication of The Springing of George Blake. In the published version Bourke has rewritten and reinserted the redacted sections.
1973 The Irish Supreme Court rules that Bourke's abetting Blake's escape falls within the Political Offence Exception to Ireland's extradition laws.
1973-1982 He writes a few articles but rapidly spends the money given to him by the Soviet Union and his supporters. Some is squandered on alcohol, some given away. He ends up almost penniless, living in a caravan in Kilkee and suffering increasingly from alcohol-related health problems.
1982 He collapses and dies in the street from coronary thrombosis. Former KGB officer Oleg Kalugin alleges that Bourke's death was the result of KGB poisoning.
KEEPING YOU SAFE AT HAMPSTEAD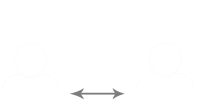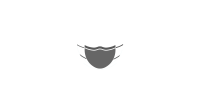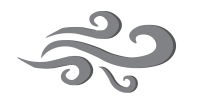 STATE OF THE ART VENTILATION