A HAMPSTEAD THEATRE PRODUCTION
CELL MATES
By SIMON GRAY
Directed by EDWARD HALL

Running time: 2 hours and 25 minutes including an interval
£10 - £37 (See ticket information)
Spies betray people. That's what we do. It becomes a – a habit. Difficult to break – even when it's not – not strictly necessary
Details
Wormwood Scrubs Prison, London, 1961. One of Britain's most notorious double agents, George Blake, is serving a 42 year sentence – that is, until he strikes up an unlikely friendship with Irish petty criminal, Sean Bourke. Both men are eccentric outsiders, and each sees the possibility of escape – and not just from prison - through the other. But once on the outside, can their mutual dependence survive the mounting pressures they face from MI5, from the KGB - and indeed from themselves?
Simon Gray's absorbing and deftly funny play, unperformed since 1995, explores how personal freedom is an illusion and even friendship must have carefully circumscribed limits in a world where deception is a reflex response.
Gray wrote more than 30 plays for stage and television, including Quartermaine's Terms, Butley, Otherwise Engaged, The Common Pursuit and Japes. He also wrote five novels as well as a series of memoirs that include The Smoking Diaries trilogy and Coda. For more information please visit www.simongray.org.uk.
Edward Hall has directed some of Hampstead's biggest hits including the Olivier Award winning musical Sunny Afternoon, Filthy Business, Rabbit Hole, Chariots of Fire and Wonderland.
Geoffrey Streatfeild returns to Hampstead to play George Blake following his acclaimed role as Platonov in Michael Frayn's Wild Honey earlier this year. His previous theatre credits include Young Chekhov: Ivanov and The Seagull, Children of the Sun and Earthquakes in London (all National Theatre) and My Night with Reg (Donmar/West End).
Emmet Byrne stars opposite Geoffrey as Blake's partner in crime, Sean Bourke. His recent theatre credits include Angela's Ashes (Irish Tour), Breaking Dad and Big Maggie (Gaity Theatre). His television credits include the hit Irish crime drama, Striking Out.
Cell Mates has been kindly supported by the Godwin family.


Access our 'excellent programme' (The Guardian) ahead of your visit - buy a digital copy now and save £1.50.
Reviews
The Independent

'Edward Hall's production proves to be a salutary vindication of Gray's wit and artistry, bent here on the subject of spies and betrayal and on the various types of loneliness to which one one can be convicted.  "Spies betray people. That's what we do. It becomes a – a habit.  Difficult to break – even when its not – not strictly necessary". The play begins in Wormwood Scrubs in the 1960s where George Blake, a notorious double agent (and later speaker of those lines), is serving a forty-two year sentence. He strikes up an unlikely friendship with Irish petty criminal Sean Bourke who, in 1966, helps him to spring the prison, with a hacksaw and a rope ladder.'

'In this production, the resulting ironies have real bite and an expertly-timed slow-release intensity. Blake, the ex-lifer, effectively puts under psychological arrest the man to whom he owes his freedom, deviously creating the false impression that he has been put under life sentence by the KGB who suspect him of being a double agent. The ultimate irony is that even now, as the victim of subterfuge in his Moscow captivity, Bourke is, in human terms, the freer man.'   

'In a remarkable performance, Geoffrey Streatfeild elicits sympathy for the loneliness of Blake in his ideological prison and excites repelence at his ruthlessness.  E M Forster famously said that if he were asked to betray his country or his friend, he hoped he would have the guts to betray his country.'

'Emmet Byrne superbly signals the way Bourke is driven to believe in his own anti-Establishment derring-do as the man who sprang Blake (his own means of escape – from ordinariness).  He's an engaging man who's also genuinely fond of the spy (until the later revelations) and his ferocious affection for home shows up Blake's purely theoretical attachment to Russia.'

'There's a sharpness to the writing and to the performances across the board. Philip Bird and Danny Lee Wynter are glumly hilarious as a couple of KGB heavies who fumble over the distinctions in English between "chap" and "chum" and "chump" in ways that throw droll light on the main relationship. Cara Horgan is delectable in a double as the Russian maid who duets with Bourke in his hammy renditions of "Danny Boy" for his captors and as the wife in a CND couple who have an inconvenient marital meltdown while helping Blake on his first night outside. Edward Hall is to be congratulated for rescuing this thoughtful odd-couple comedy from its unjust initial publicity.  An astute revival, strongly recommended.'

To read the full review click where to visit The Independent online.

'An astute revival'


Paul Taylor

,

11 December, 2017

What's On Stage

'This revival, directed by Edward Hall, is a chance to see clearly for the first time Simon Gray's play, without any drama surrounding it. It emerges gleaming, a wonderful reminder of just how good a writer Gray could be.'

'His rare ability to walk the tightrope between high farce and deep human understanding is constantly on display in this study of the strange relationship between the spy George Blake, and Sean Bourke, the Irish petty thief who, in 1966, helped him to escape from Wormwood Scrubs where he had been imprisoned for 42 years for treason.'

'In Hall's assured production, perfectly designed by Michael Pavelka so a little picture of Lenin lours over most of the proceedings, Geoffrey Streatfeild utters those words with a despairing mixture of impatience and sadness. It's a subtle performance, from the second he first appears, shoulders stooped, hands still at his sides as if to move will somehow give something away. His prissy, calm manner, and his knowing ways are undercut and brought into question by the constant range of emotions that flit across Streatfeild's face. He evokes sympathy for the man's loneliness in the same moment as he reveals his ruthlessness.'

'Alongside him, Emmet Byrne precisely catches the way Bourke is enslaved by his need to believe in his own cleverness. his anti-establishment spirit, his appetite for living. He makes Bourke's confusion and bafflement at what is happening to him as evident as the affection he continues to feel for Blake until their final showdown.'

'Their oddball relationship remains ultimately mysterious, but its twists and turns are charted in scenes that are audaciously funny as well as probing, and which are deftly played by a supporting cast of Danny Lee Wynter, Cara Horgan, and Philip Bird, each taking two parts.'

To read the full review click where to visit What's On Stage online.

Cell Mates review


Sarah Crompton

,

8 December, 2017
Cast
Cast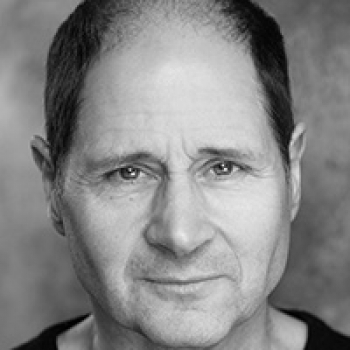 SPARROW/STAN
PHILIP BIRD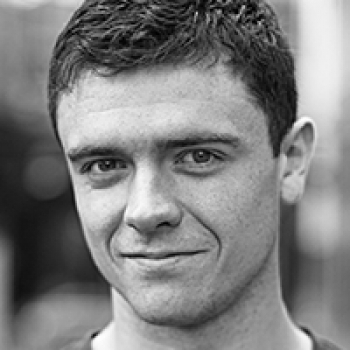 SEAN BOURKE
EMMET BYRNE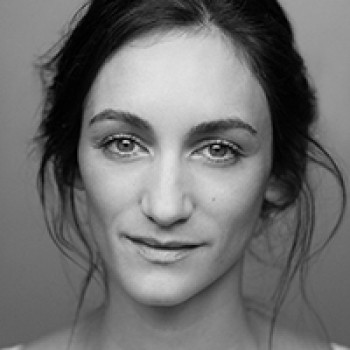 MIRANDA/ZINAIDA
CARA HORGAN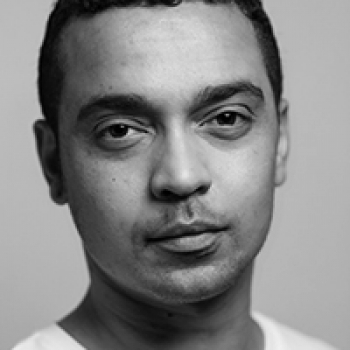 PHILIP/VIKTOR
DANNY LEE WYNTER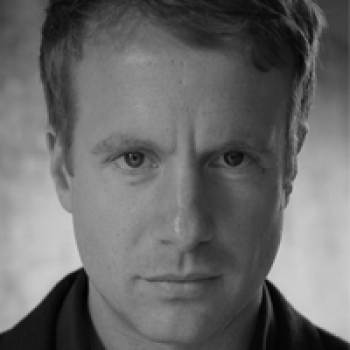 GEORGE BLAKE
GEOFFREY STREATFEILD
News
Tickets
Previews, Mondays and matinees 
Full price: £30/£27/£18
Under 30s/Students: £15/£10* 
Seniors (matinees only): £22/£20
Groups: For every 9 tickets get the 10th free
Access: £16
Tuesday – Saturday evenings 
Full price: £37/£32/£25
Under 30s/Students: £15/£10* 
Groups: For every 9 tickets get the 10th free
Access: £16
*Under 30s and Student concession seats are available in row A (£15) & Band C (£10)
KEEPING YOU SAFE AT HAMPSTEAD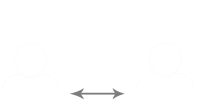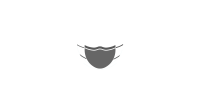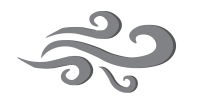 STATE OF THE ART VENTILATION