AUTUMN SEASON ANNOUNCED
Posted on 19 May 2017.
Posted in: Announcements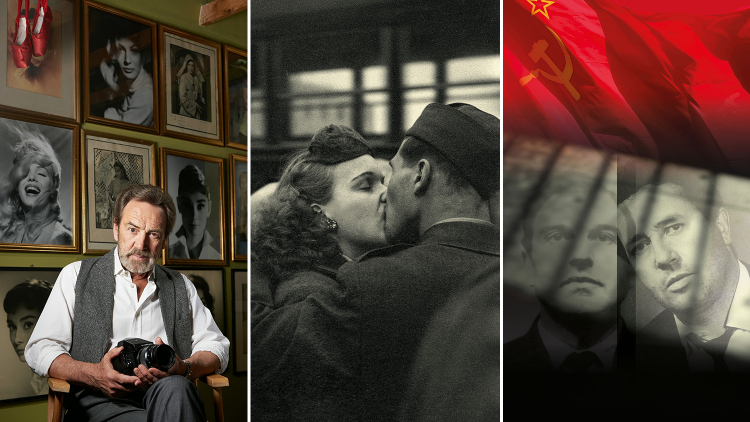 Hampstead Theatre announces its Autumn season 2017
Main Stage
The world premiere of Prism, based on the life of legendary cinematographer Jack Cardiff, is written and directed by Terry Johnson and will star Robert Lindsay and Claire Skinner, 6 September - 14 October
The world premiere of Nicholas Wright's The Slaves of Solitude, adapted from the acclaimed novel by Patrick Hamilton, will be directed by Jonathan Kent, 20 October - 25 November
The first production of Simon Gray's Cell Mates since 1995 will be directed by Artistic Director Edward Hall, 30 November - 20 January
Downstairs
New Initiatives
Hampstead Theatre's Inspire: The Next Playwright Programme is an opportunity for playwrights with new ideas, talent and energy to develop their craft under the mentorship of award-winning playwright Roy Williams
The Downstairs Club, a free membership scheme for under 30s, will provide better access to Hampstead's cheaper tickets across the Main Stage and Downstairs.
Artistic Director Edward Hall comments,
'I'm extremely proud to announce such an exciting body of work at Hampstead Theatre this autumn. With two world premieres on the Main Stage, Terry Johnson's Prism and Nicholas Wright's adaptation of The Slaves of Solitude, and a long overdue revival of Simon Gray's Cell Mates, our aim is to continue to provide endless nights of top quality and entertaining theatre for hundreds of thousands of theatregoers. I'm personally looking forward to Gray's gripping espionage thriller and I hope to help it gain its rightful place in the repertoire as a serious, brilliant piece of British drama.
I'm also proud to introduce 'Inspire: The Next Playwright Programme', where 18 – 25 years olds have the opportunity to be mentored by Roy Williams for a year, developing their writing skills and script ideas. We also hope our new membership scheme for under 30s will provide even better access to our cheaper tickets across both of our auditoria. This scheme will offer priority booking ensuring that great theatre remains accessible to the next generation and is an expression of our commitment at Hampstead Theatre to audiences of the future.'
---
Written and Directed by Terry Johnson
Starring Robert Lindsay and Claire Skinner
6 September – 14 October 
'The first time I held a prism and turned it to the light it did what the Impressionists struggled a lifetime to do; it embraced the light, split the light; it seemed to understand the very secret of light.'
Hampstead Theatre presents the world premiere of Terry Johnson's delightfully witty and poignant new play Prism, based on the extraordinary life of double Oscar-winning cinematic master Jack Cardiff. Robert Lindsay returns to Hampstead Theatre (How I Got That Story, 1981) as Jack, 'the man who made women look beautiful', and will be joined by Claire Skinner, Rebecca Night and Barnaby Kay.
Legendary cinematographer Jack Cardiff has retired to the sleepy village of Denham, Buckinghamshire. His days of hard work - and play – on some of the most famous sets in the world are now long behind him, as are his secret liaisons with some of the most famous women in the world... Surrounded by memorabilia from a lifetime of 'painting with light', the writing of an autobiography should be an easy matter - were it not that Jack would now rather live in the past than remember it.
Terry Johnson returns to Hampstead following his sell-out hit Hysteria starring Antony Sher and Ken (Hampstead Downstairs). His writing and directing theatre credits in the West End and on Broadway include Mrs Henderson Presents, The Duck House, End of The Rainbow, The Prisoner of Second Avenue, The Rise and Fall of Little Voice, La Cage Aux Folles, Rain Man, Whipping It Up, One Flew Over the Cuckoo's Nest, Hitchcock Blonde, Entertaining Mr Sloane, The Graduate, Dead Funny, Hysteria, Elton John's Glasses and The Memory of Water. Further theatre credits include revivals of Oh What a Lovely War and Fings Ain't What They Used T'Be as part of the 50th Anniversary of Joan Littlewood's legendary Theatre Workshop at Theatre Royal Stratford East in 2014, Cleo, Camping, Emmanuelle and Dick, The London Cuckolds and Sparkleshark at the National Theatre, Lost Land and The Libertine (which was nominated for five Jeff Awards, including Best Production) at the Steppenwolf Theatre, Chicago. He is a former Literary Associate at the Royal Court Theatre where he has had five of his own plays produced: Insignificance, Cries From The Mammal House, Hysteria, Hitchcock Blonde, and Piano/Forte, and has directed two further premieres including Joe Penhall's Dumb Show. His television credits include Not Only But Always (Channel 4, which won five International Award nominations, Best Film at Banff and the Best Actor Bafta for Rhys Ifans), The Man Who Lost His Head and Cor Blimey! (ITV), The Bite (BBC). His film Way Upstream was chosen for the London Film Festival and Insignificance was the official British Entry at Cannes in 1985.
Barnaby Kay plays Mason . His recent theatre credits include Buried Child (ATG), Welcome Home Captain Fox (Donmar Warehouse), King Charles III (Wyndham's), Raving (Hampstead Theatre), The Captain of Kopenick, Danton's Death, Closer (National Theatre), Eric Larue, As You Like It, Twelfth Night and The Herbal Bed (RSC). Barnaby began his stage career with Max Stafford-Clark's company Out of Joint, appearing in several productions including The Break of Day, Three Sisters, The Libertine and The Man of Mode. Barnaby's extensive television and film credits include The Five, Wallander, Dr Who, Conspiracy, Oscar and Lucinda and Shakespeare in Love.
Robert Lindsay plays Jack. His theatre credits include A Christmas Carol: In Concert With The London Musical Theatre Orchestra (Lyceum Theatre), Dirty Rotten Scoundrels (Savoy Theatre, West End), The Lion In Winter (Theatre Royal Haymarket), Onassis (Derby Playhouse/West End), Aristo (Minerva Theatre, Chichester), The Entertainer (Old Vic Theatre) for which Robert received an Evening Standard theatre Award Nomination, Hamlet (Royal Exchange Theatre, Manchester), Power (National Theatre), Richard III (Savoy Theatre), Oliver! (Palladium Theatre), Cyrano De Bergerac (Theatre Royal, Haymarket), Becket (Haymarket) both for which Robert received an Olivier Award Nomination, Me and My Girl (Adelphi Theatre) for which Robert won the Olivier Award for Outstanding Performance by an Actor in a Musical and the Tony Award for Best Actor in a Musical. Recent television credits include Bounty Hunter, Genius, Galavant, The Marvellous World of Roald Dahl and My Family. His film credits include Grace of Monaco, Wimbledon, Fierce Creatures, Divorcing Jack and Remember Me?
Rebecca Night plays Lucy. Her recent theatre credits include Racing Demon (Theatre Royal Bath), The Meeting (Hampstead Theatre), A Flea in her Ear (The Old Vic), The Grapes of Wrath (Chichester Festival theatre), The Importance of Being Earnest (West End/Theatre Royal Bath/Tour) and The Master and Margarita (NYT - Lyric Hammersmith). Her television credits include Maigret, Agatha Raisin, Lark Rise to Candleford, Starlings, Wuthering Heights and Fanny Hill. Her film credits include Dartmoor Killing, Suspension of Disbelief and Cold.
Claire Skinner plays Nicola. She made her Hampstead Theatre debut last year in Rabbit Hole, Claire most recently starred in The Father at The Wyndhams Theatre, having transferred from The Tricycle. Other notable theatre credits include Blurred Lines, Mrs Affleck, A Winter's Tale, Othello (National Theatre), Deathtrap (Noel Coward Theatre), Moonlight (Almeida and Comedy Theatre), Measure for Measure (RSC), The Importance of Being Earnest (The Aldwych) and The Glass Menagerie (Donmar / Comedy Theatre), for which she was nominated for an Olivier Award for Best Supporting Actress and won both a London Critic's Circle Award and Time Out Award for Best Actress. Television and film credits include Critical, Outnumbered, Inside No. 9, Silk, Doctor Who, Lark Rise to Candleford, Sense & Sensibility, Homefront, Poirot, Sleepy Hollow, Life is Sweet and Naked.
The commissioning of Prism was funded by NEXT DECADE, a joint Hampstead Theatre/AKO Foundation initiative.
---
By Nicholas Wright
Adapted from the novel by Patrick Hamilton
Directed by Jonathan Kent
20 October – 25 November
'Have I shocked you? Have I bruised the delicate feelings of the English Miss? Miss Missed-her-chance. Miss Missed-her-man. Miss Prim. Miss Prude'
Hampstead Theatre presents the world premiere of Nicholas Wright's The Slaves of Solitude directed by Jonathan Kent. Adapted from Patrick Hamilton's much-loved story, this new play weaves a fascinating blend of dark hilarity and melancholy in a story about an improbable heroine in wartime Britain.
1943, Henley-on-Thames. Miss Roach is forced by the war to flee London for the Rosamund Tea Rooms boarding house, which is as grey and lonely as its residents. From the safety of these new quarters, her war now consists of a thousand petty humiliations, of which the most burdensome is sharing her daily life with the unbearable Mr. Thwaites. But a breath of fresh air arrives in the form of a handsome American Lieutenant and things start to look distinctly brighter... Until, that is, a seeming friend moves into the room adjacent to Miss Roach's, upsetting the precariously balanced ecosystem of the house...
Nicholas Wright returns to Hampstead Theatre following the sell-out hit The Last of the Duchess (Main Stage, 2011) and A Human Being Died That Night (Downstairs, 2013). His other plays include Treetops and One Fine Day (Riverside Studios), The Gorky Brigade (Royal Court), The Crimes of Vautrin (Joint Stock), The Custom of the Country and The Desert Air (RSC), Cressida (Almeida Theatre at the Albery), Rattigan's Nijinsky (Chichester Festival Theatre), Travelling Light, Mrs. Klein, Vincent in Brixton and The Reporter (National Theatre). He adapted His Dark Materials (National Theatre), and wrote versions of Naked and Lulu (Almeida), John Gabriel Borkman, Three Sisters (National Theatre) and Thérèse Raquin (Chichester Festival Theatre and NT). His adaptation of Pat Barker's Regeneration was produced in Northampton and on tour in 2014. His opera libretti include The Little Prince (Houston Grand Opera), Man on the Moon (Channel 4) and Marnie (ENO 2017 and New York Metropolitan Opera 2018); television credits include Armistead Maupin's More Tales of the City (Channel 4) and three episodes of The No.1 Ladies' Detective Agency (HBO/BBC). He wrote 99 Plays and co-wrote Changing Stages with Richard Eyre.
Jonathan Kent returns to Hampstead Theatre following Good People, starring Imelda Staunton in 2014. He was joint Artistic Director of the Almeida Theatre between 1990 and 2002, which he founded as a full-time producing theatre. His productions included Britannicus (also West End/New York), Hamlet (also Broadway), Plenty (West End), King Lear, The Tempest, Platonov, Lulu (also Washington), Coriolanus (also New York /Tokyo), Richard II, Naked (also West End), Phèdre, The Government Inspector, Ivanov (also Moscow), Tartuffe, Hamlet (also Broadway), Gangster No 1, The Life of Galileo, Chatsky, The Showman, The School for Wives, Medea (also West End/Broadway), The Rules of the Game, All for Love, When We Dead Awaken. Other theatre work includes Sweet Bird of Youth (Chichester Festival Theatre), Long Day's Journey Into Night (Broadway), David Hare's Chekhov Trilogy: Ivanov, Platonov & The Seagull (Chichester Festival Theatre and the National Theatre), Gypsy (Chichester Festival Theatre and the West End), Good People (The Hampstead Theatre and the West End), Private Lives (Chichester Festival Theatre and the West End), Sweeney Todd (Chichester Festival Theatre and the West End), The Emperor and Galilean (National Theatre), A Month in the Country (Chichester Festival Theatre), Marguerite (Theatre Royal Haymarket), Oedipus (National Theatre), The Sea and The Country Wife (Theatre Royal Haymarket), Faith Healer (Dublin/Broadway), As You Desire Me (West End), King Lear (Sheffield Crucible), Hecuba (Donmar Warehouse), Hamlet (Japan), Man of La Mancha (Broadway), Le Cid, Mother Courage and Her Children and The False Servant (National Theatre).
Patrick Hamilton was born in Hassocks, Sussex in 1904. He and his parents moved a short while later to Hove, where he spent his early years. He published his first novel, Craven House, in 1926 and within a few years had established a wide readership for himself. Despite personal setbacks and an increasing problem with drink, he was still able to write some of his best work. His plays include the thrillers Rope (1929) - on which Alfred Hitchcock's film Rope was based - and Gaslight (1939), also successfully adapted for screen in the same year. There was also an historical drama, The Duke in Darkness (1943). Among his novels are The Midnight Bell (1929), The Siege of Pleasure (1932), The Plains of Cement (1934), a trilogy entitled Twenty Thousand Streets under the Sky (1935), Hangover Square (1941) and The Slaves of Solitude (1947). The Gorse Trilogy is made up of The West Pier, Mr Stimpson and Mr Gorse and Unknown Assailant, which were first published during the 1950s. He died in 1962.
---
By Simon Gray
Directed by Edward Hall
30 November – 20 January 
'Spies betray people. That's what we do. It becomes a – a habit. Difficult to break – even when it's not – not strictly necessary'
Hampstead Theatre presents Simon Gray's deftly funny play Cell Mates which has been unperformed since 1995. Directed by Artistic Director Edward Hall, this absorbing drama explores how personal freedom is an illusion and even friendship must have carefully circumscribed limits in a world where deception is a reflex response.
Wormwood Scrubs Prison, London, 1961. One of Britain's most notorious double agents, George Blake, is serving a 42 year sentence – that is, until he strikes up an unlikely friendship with Irish petty criminal, Sean Bourke. Both men are eccentric outsiders, and each sees the possibility of escape – and not just from prison - through the other. But once on the outside, can their mutual dependence survive the mounting pressures they face from MI5, from the KGB - and indeed from themselves?
Simon Gray wrote more than 30 stage plays including Butley, Otherwise Engaged (which both received Evening Standard Award for Best Play), Japes, Michael, Japes Too, Missing Dates (premiered together at Hampstead in 2014 as In the Vale of Health), Close of Play, The Rear Column, Quartermaine's Terms (winner of 8 Obie Awards), The Common Pursuit, Hidden Laughter, The Late Middle Classes (winner of the Barclay's Best Play Award), The Old Masters and Little Nell. He is the author of many plays for television and radio, also films, including the 1987 adaptation of J L Carr's A Month in the Country, and TV films including Running Late, After Pilkington (winner of the Prix Italia) and Emmy Award-winning Unnatural Pursuits. His acclaimed works of non-fiction are An Unnatural Pursuit, How's That for Telling 'Em, Fat Lady?, Fat Chance, Enter a Fox, The Smoking Diaries, The Year of the Jouncer, The Last Cigarette and Coda. The dramatisation of his Diaries, The Last Cigarette, co-authored with Hugh Whitemore and directed by Richard Eyre, played in the West End in Spring/Summer 2009. In 1990 Simon Gray was awarded the BAFTA Writer's Award. He was appointed CBE in the 2005 New Year's Honours for his services to Drama and Literature. He died in 2008. For more information please visit www.simongray.org.uk
Hampstead Theatre's Artistic Director Edward Hall's productions include Filthy Business, Rabbit Hole, Firebird, Wonderland, Sunny Afternoon, Raving, Chariots of Fire, No Naughty Bits, Loyalty, and Enlightenment. As Artistic Director of Propeller, his Shakespeare productions have toured worldwide, played both in the West End and on Broadway, and have won numerous awards both in the UK and overseas. Other theatre work includes A Funny Thing Happened on the Way to the Forum (National Theatre), Edmond with Kenneth Branagh (National Theatre), Macbeth with Sean Bean (Albery), The Constant Wife (Apollo), Julius Caesar (RSC), Henry V (RSC), and The Deep Blue Sea (Vaudeville). Television work includes The Durrells, Partners in Crime, Restless, Downton Abbey, Strike Back, Spooks and Kingdom.
---
By Luke Barnes
Directed by Anna Ledwich
21 September – 21 October
'Look what you have to do to make them like you'
Susie, Edwina and Lucy have moved to a new school in a new town. Three very different sisters who will do anything to fit in and yet are desperate to be noticed. But how far will they go to break out of the roles in which they've been cast and will they ever be able to truly change their lives when they're swimming against the tide?
Luke Barnes' Hampstead debut paints a captivating, lively and poignant portrait of the pressures of being a teenager and the fight for acceptance – irrespective of the cards you've been dealt. 
Luke's previous theatre credits include Bottleneck (Soho Theatre), Chapel Street (Bush Theatre) and Weekend Rockstars (Battersea Arts Centre/Hull Truck).
Anna Ledwich returns to direct following sell out hit Labyrinth on the Main Stage and Olivier Award nominated Four Minutes Twelve Seconds Downstairs. 
---
By Roy Williams
27 October - 25 November
'I can't get out of bed without groaning or feel summin inside of me is creaking… We're too old for this shit'
In a pub in South London 'The Firm' reunite for the first time in twelve years. Back in their misspent youth they were a notorious criminal gang; these days they're older, wiser, and their lives have changed beyond recognition. But when an uninvited guest turns up to the party with an intriguing proposition and an explosive secret it's clear they might be tempted to try their hands at one last job. Will they escape their past unscathed?
Roy Williams' gripping new play is a tale of growing up, lifelong loyalties and how sometimes, it is possible to choose your own family.
Multi-award winning playwright Roy Williams returns following Wildefire on the Main Stage in 2014. His other theatre credits include Sucker Punch (Royal Court), Sing Yer Heart Out For The Lads (National Theatre) and Soul (Stratford East). 
KEEPING YOU SAFE AT HAMPSTEAD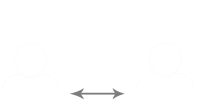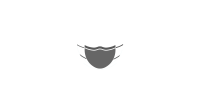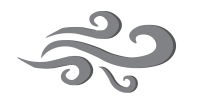 STATE OF THE ART VENTILATION