A HAMPSTEAD THEATRE PRODUCTION
PRISM
Written and Directed by Terry Johnson
Running time: 2 hours 10 minutes including interval
£10 - £37 (See ticket information)
The first time I held a prism and turned it to the light it did what the Impressionists struggled a lifetime to do; it embraced the light, split the light; it seemed to understand the very secret of light.
Details
Legendary cinematographer Jack Cardiff has retired to the sleepy village of Denham, Buckinghamshire. His days of hard work - and play – on some of the most famous sets in the world are now long behind him, as are his secret liaisons with some of the most famous women in the world... Surrounded by memorabilia from a lifetime of 'painting with light', the writing of an autobiography should be an easy matter - were it not that Jack would now rather live in the past than remember it.
Terry Johnson's delightfully witty and poignant new play is based on the extraordinary life of double Oscar-winning cinematic master Jack Cardiff; 'the man who made women look beautiful'.
Terry Johnson returns to Hampstead as writer/director following his sell-out hit Hysteria starring Antony Sher and Ken (Hampstead Downstairs). He also directed Main Stage successes Race, Seminar and Old Money. His many West End credits include La Cage aux Folles, Mrs Henderson Presents and Dead Funny.
Double Olivier Award winner Robert Lindsay returns to Hampstead for the first time in 35 years. His theatre credits include Dirty Rotten Scoundrels (West End) and television credits include My Family and Genius.
Claire Skinner returns to Hampstead Theatre following the sell-out hit, Rabbit Hole last year. Recent theatre credits include The Father (West End) and Blurred Lines (National Theatre). Her television credits include Outnumbered. 
We are grateful to Lin and Ken Craig who have generously supported this production. 
Reviews
The Guardian

'Lindsay is magnetic as the celebrated cinematographer, who looks back over his life from Alzheimer's-affected old age in Terry Johnson's moving play'

'Jack Cardiff, the celebrated cinematographer who is the subject of Terry Johnson's new play, once wrote that if you submitted your life to a decent script editor, it would be rejected on structure alone... a riveting performance from Robert Lindsay.'

'We see Cardiff in his declining years when his son, Mason, has set up the garage of his dad's Buckinghamshire home as a sanctum where he can finally write his memoirs. Copies of Cardiff's favourite paintings and lustrous images of the female stars with whom he worked adorn the walls. But although Mason engages a young woman, Lucy, to act as both carer and typist, Cardiff prefers to re-enact the past rather than record it. Not only Lucy and Mason but also Cardiff's wife, Nicola, increasingly become figures from his crowded cinematic memory leading at one stage to a re-creation of the hazards of location shooting for The African Queen.'

'Most people's minds, as they grow older, become a jumble of past and present: Johnson suggests this is doubly so if they have had a career like Cardiff's and also have Alzheimer's.'

'Lindsay is amazing to watch. He evokes the casual charm that made Cardiff magnetic to the women he worked with as well as the professional obsessiveness that led him to experiment with prisms and seek to reproduce the textures of a Vermeer or Renoir on screen. Above all, Lindsay's performance has a humanity that suggests Cardiff's cinematic memories are accompanied by a spasmodic grasp of reality.'

'Claire Skinner shifting between Cardiff's wife and his idealised Katharine Hepburn, Rebecca Night as the carer who becomes his memorialised Marilyn Monroe and Barnaby Kay as the son who turns into Humphrey Bogart and Arthur Miller, also show the pangs of becoming part of someone else's disordered dreams.'

To read the full review click here to visit The Guardian online.

'Robert Lindsay brings Jack Cardiff's movie memories into focus'


Michael Billington

,

15 September, 2017

The Times

Well, here's looking at you kid, as Bogie might say. This play by Terry Johnson, his first full-length work in more than a decade, is a look at the life and times of Jack Cardiff, who died in 2009, aged 94, one of Hollywood's greatest cinematographers who worked with the likes of Bogart, Hitchcock, Marilyn Monroe and many more.

Cardiff was English, born in Great Yarmouth and dying in Ely, but his life was Hollywood to the core. Johnson wrote this after having dinner with the actor 

Robert Lindsay

, who knew Cardiff and thought that he deserved a biographical play.

The playwright was intrigued and the family agreed to help which, given that Cardiff suffered from dementia and had had a complicated love life (he seemed to fall in love with both lighting the leading ladies and the leading ladies themselves), was brave.

This is a gently funny and absorbing play, a film buff's dream.

Lindsay is perfect as Cardiff — funny, scatty, passionate about lighting and, also, going to the pub. Indeed, at the start, Cardiff keeps thinking he's in the pub when he's actually in his own converted garage, which his son has turned into a shrine. The walls are adorned with photos of leading ladies and, in the corner, the huge old camera used to film the likes of The African Queen and The Red Shoes.

Johnson also directs what is, at the start, a slow burn. It is multi-layered and intriguing, with Cardiff often reliving his films, including using dialogue from them. The set, by 

Tim Shortall

, is a thing of wonder with a huge Technicolor photographic backdrop. The garage wall photos come alive and there are some beautifully lit paintings (Cardiff loved lighting in any form, including chiaroscuro). The lovely lighting (no pressure) is by 

Ben Ormerod

.

Cardiff says, in the play, where his son is urging him to write his autobiography, that you live your life but not necessarily in the right order.

This play reflects that. At the start, it seems to be about a man with dementia but, gradually, we see this is a prism through which many aspects of his life are reflected, including a love of colour, humour and women.

The second half opens with a film set flashback of Katharine Hepburn ("Katie" to Jack) and Bogie during the filming of The African Queen. 

Barnaby Kay

 is hilarious as Bogie, gruff and manly but afraid of the monkeys. 

Claire Skinner 

is a fantastically grand Katie. Who needs the movies when you've got theatre?

Prism review


Ann Treneman

,

16 September, 2017

The Independent

'Terry Johnson's first full-length main-stage play in over a decade is an affectionate, funny and poignant homage to Jack Cardiff, the great British cinematography whose genius for "painting with light" suffuses such classic films as Black Narcissus (1947) and The Red Shoes (1948).'

'The proceedings, which are sensitively directed by the author, kick off with a great sight gag. As the garage door chugs upwards to admit him and his son, Jack discourses opinionatedly on the different screen sizes and aspect ratios that are left by its gradual ascent.  "Call this a sound stage?  It's the size of a bloody garage," he objects once they get inside. Mason has hired a young woman, Lucy (Rebecca Night), to be his carer and amanuensis, but it's clear that Cardiff's condition dictates a desire to re-enact the past rather than to put it on record. Barnaby Kay, as the son who is lost in his shadow, and Claire Skinner, as Nicola, the much younger wife who's distraught because he can no longer recognise her, movingly convey the despair, frustration and devotion of his loved ones.'

'Prism was written with Robert Lindsay in mind and he gives a superb performance as Cardiff, communicating the effortless charm that was so attractive to women and the fanatical professionalism that sent him on his experimental quests... In a magical transformation, the garage walls of Tim Shortall's set, beautifully lit by Ben Ormerod, dissolve and we are on the mosquito-ridden Congo River (courtesy of Ian William Galloway's video design) for an extended flashback to the fraught location shoot for The African Queen'

'Johnson's production does not over-indulge us with visual coups (there are lovely effects, to be sure –  watch out for those photographs)... But the dramatist writes with great eloquence about what Jack calls "Lighting by God" and the mechanics of capturing on film the chromatic beauty of moments "worth scheduling an entire day around".'  

'The structure is artful. Rebecca Night reappears as a lustrous Marilyn Monroe, in order to re-enact, word for world, an earlier scene with Jack in which he'd confused his carer, Lucy, with the screen goddess, draped on his casting couch.'

'Johnson's rich avoidance of a narrative arc is true to the intuition he gives this neurologically disordered protagonist – that the experience life is "like shooting a film, not watching one".  Exquisitely achieved.'

To read the full review click here to visit The Independent online.

'Robert Lindsay gives a superb performance'


Paul Taylor

,

18 September, 2017

Metro

'You can't blame My Family star Robert Lindsay for wanting to be British cinematographer Jack Cardiff. Who wouldn't? Cardiff was the man who lit and sometimes loved such Hollywood greats as Marilyn Monroe and Katharine Hepburn, not to mention Audrey, Ava and Sophia too.'

'Writer Terry Johnson sidesteps the many traps of that most tedious of genres, the biopic, by concentrating on the final reel of the late, great filmmaker's life. (He died in 2009.) Egged on by his son Mason (Barnaby Kay), and despite suffering from Alzheimer's, Jack is writing his autobiograph.'

'To help his memory Mason has built a shrine to his father's career in the garage of Jack's home in Cambridgeshire. The room is dominated by the Technicolor movie camera with which Jack 'painted' such masterpieces as The Red Shoes and Black Narcissus.'

'It is in this man cave that Lindsay's pugnacious Jack lives out much of what's left of his life and relives its finest moments, mistaking his wife Nicola (Claire Skinner) for Hepburn or his carer Lucy (Rebecca Night) for Monroe.'

'Yet this is no maudlin melodrama about an old man losing his mind. Rather Lindsay's Jack is always charismatic'

'Johnson's plot inventively uses Jack's condition to conjure vivid flashbacks. And the transition from Jack's confused present to his triumphant past is superbly realised with the cast doubling or even trebling as Hollywood greats. Kay gets to be Bogart, Skinner is a wry Hepburn while Night's luminous Monroe is as convincing as her vampish Lauren Bacall.'

'Meanwhile, Lindsay makes a plausible case for Jack as a man to whom the world's most beautiful women were drawn like moths to light.'

'Lindsay lights up a movie legend'


John Nathan

,

18 September, 2017

Mail on Sunday

Legendary Hollywood cinematographer Jack Cardiff, known as 'the man who made women look beautiful' because of his flattering camera work in such movies as The African Queen and The Prince And The Showgirl, is raging against the dying of the light. 

Light has always been his thing. But his sight is fading and he is terrified by the thought of going blind. And he is in the grip of dementia, confusing his wife Nicola (Claire Skinner) for Katharine Hepburn.

Terry Johnson's funny, poignant and splendidly illuminating piece, which he also directs, is a celebration of Cardiff's mastery of illusion through his use of his glass prism that enabled him to split light in order to make movie stars shine their brightest. But it's also an exploration of the comedy and tragedy of dementia imagined through the prism of Cardiff's deluded brain.

The play is set in a garage in Buckinghamshire that his son, Mason, has filled with huge cameras, lights and memorabilia of Cardiff's career, and the space is framed by copies of masterpieces by Vermeer, Van Gogh and Fragonard, made by Cardiff in order to work out how these painters understood the secrets of light and colour.

Tim Shortall's design doubles as the playground of Cardiff's muddled mind as he relives meetings with stars such as Robert Bolt and Sarah Miles and believes his unglamorous carer Lucy (Rebecca Night) is Marilyn Monroe, whom she becomes, radiantly.

Brilliant special effects (Ben Ormerod) bring the photographic portraits of Hepburn, Marlene Dietrich, Sophia Loren and Audrey Hepburn to incandescent life.

What begins as a witty comedy of confusion takes off with terrific theatricality in the second half when the action switches to the jungle set of The African Queen with Skinner a marvellous, waspish Hepburn.

Robert Lindsay is in glorious, compelling form as the charmer who believed 'life is temporary, film is forever'. His quicksilver performance lights up the stage.

Prism review


Georgina Brown

,

24 September, 2017

The Sunday Times

Though hardly a familiar name today, Jack Cardiff was once known as "the master of light", responsible for the cinematography on classic films such as Black Narcissus and The Red Shoes. Somewhat unexpectedly, he is the subject matter of Terry Johnson's poignant new play, which explores the final days of a man who spent his career shaping and lighting stories, but who, by the end, can hardly tell fact from fiction, and can't find his way to the pub. Robert Lindsay excels in his portrayal of this passionate, boozy character, who was famous for making his female stars look stunning on screen. Most painfully, he flirts with his wife (Claire Skinner), whom he no longer recognises, as if she is Katharine Hepburn on the set of The African Queen. Helped by Tim Shortall's sometimes startling design, Johnson ingeniously weaves Cardiff's different realities into an engaging piece of theatre — this is not just for movie buffs.

To read the full review click here to visit The Sunday Times online.

Prism review


Jane Edwardes

,

25 September, 2017
Cast
Artistic team
WRITTEN AND DIRECTED BY
TERRY JOHNSON
DESIGNER
TIM SHORTALL
LIGHTING
BEN ORMEROD
SOUND
JOHN LEONARD
COMPOSER
COLIN TOWN
VIDEO DESIGNER
IAN WILLIAM GALLOWAY
CASTING
SUZANNE CROWLEY & GILLY POOLE
associate producers
MASON CARDIFF AND ROBERT LINDSAY
Cast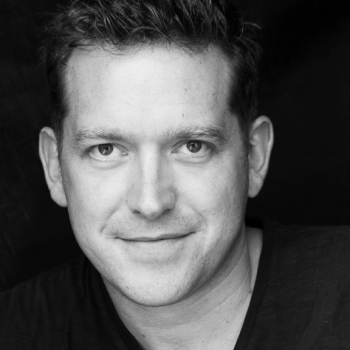 BARNABY KAY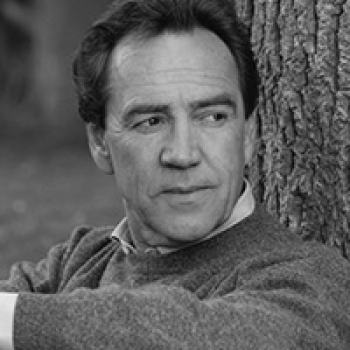 ROBERT LINDSAY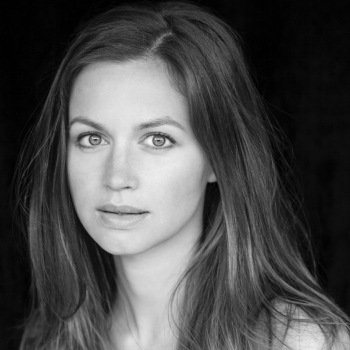 REBECCA NIGHT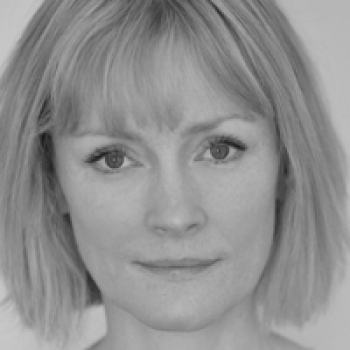 CLAIRE SKINNER
News
Tickets
Previews, Mondays and matinees 
Full price: £30/£27/£18
Under 30s/Students: £15/£10* 
Seniors (matinees only): £22/£20
Groups: For every 9 tickets get the 10th free
Access: £16
Tuesday – Saturday evenings 
Full price: £37/£32/£25
Under 30s/Students: £15/£10* 
Groups: For every 9 tickets get the 10th free
Access: £16
*Under 30s and Student concession seats are available in row A (£15) & Band C (£10)
KEEPING YOU SAFE AT HAMPSTEAD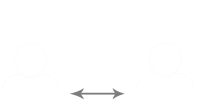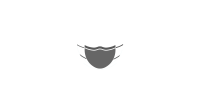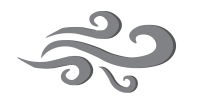 STATE OF THE ART VENTILATION