THE MAIL ON SUNDAY INTERVIEWS PRISM'S ROBERT LINDSAY
Posted on 4 September 2017.
Posted in: Announcements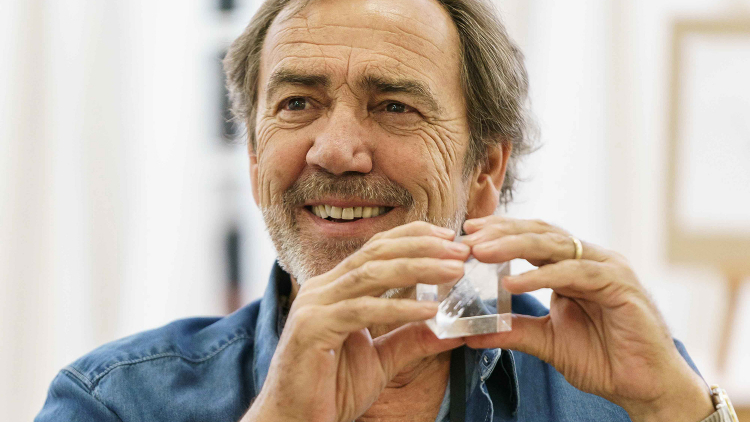 Monroe, Hepburn, Loren... Robert Lindsay brings to the stage the story of cinematographer Jack Cardiff who immortalised (and seduced) the most beautiful women in Hollywood history

jim white, mail on sunday
Cinematographer Jack Cardiff filmed the world's most alluring actresses... no wonder Robert Lindsay couldn't resist stepping into his shoes to play him on stage – even though, the actor tells Event, I hated my own time in Hollywood 
The thing that gave Robert Lindsay the idea of a play about Jack Cardiff was a gorgeous, glistening, glamorous photograph he saw in the great cinematographer's collection.
Cardiff had been the most in-demand cameraman in Hollywood's golden era. Known as 'the man who makes women beautiful', he was sought out by the movie world's A-list. Ava Gardner, Audrey Hepburn, Anita Ekberg, Sophia Loren, Katharine Hepburn, Marlene Dietrich, Gina Lollobrigida: the queue of those anxious to work with him ran the length of Hollywood Boulevard.
But it was a portrait Cardiff took of Marilyn Monroe that, for the star of Citizen Smith and My Family, best explained Jack's renown.
'They were shooting The Prince And The Showgirl in London and Monroe had been at her most flaky,' Lindsay explains. 'Jack arranged to take some pictures of her. The plan was to meet at 10am and she turned up at four. But she looked so gorgeous, Jack couldn't be angry. She radiated, just blew him off his feet. They did the pictures and they were some of the best she ever had taken. But it was what she signed on a print that made me think: his story has got to be told. She wrote: "My darling Jack, if only I could be how you make me look."'
Lindsay met the renowned lensman towards the end of his life. They were introduced through his son, the film writer Mason Cardiff. By the time of their acquaintance, Jack was in the grip of Alzheimer's.
'The last thing he'd worked on was when he was 89,' explains Lindsay. 'Then dementia struck very hard and very quickly. As his mind went, he retreated back into his past. He had a hell of a past to go back to.
'One day he would think his carer, a young kid, a bit of a goth, was Marilyn, telling her not to worry if everyone was complaining about her being late, he loved her. The next day he thought she was Katharine Hepburn, on the set of The African Queen.
'That seemed to me the real starting point for a play. I wanted to recreate Jack's world through Jack's eyes as he was as an old man. It's my King Lear if you like.'
Lindsay contacted the playwright and director Terry Johnson with his idea. The result of their collaboration is Prism, being staged at Hampstead Theatre, with Lindsay as a dying Jack Cardiff looking backwards into the light of his past.
'Jack lived such an exotic life with such staggeringly attractive people. His job was to flatter the most beautiful women in the world. They loved him. He was very well behaved, with immaculate manners. But probably he was a bit of a lad on the side. We know he had flings with Sophia Loren and Leslie Caron to name but two. Well you would, wouldn't you?'
To read the full interview click here to visit the Mail Online.
KEEPING YOU SAFE AT HAMPSTEAD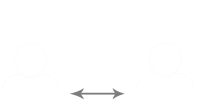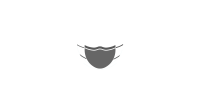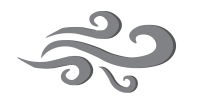 STATE OF THE ART VENTILATION