PRISM: ★★★★ FROM THE INDEPENDENT
Posted on 18 September 2017.
Posted in: Announcements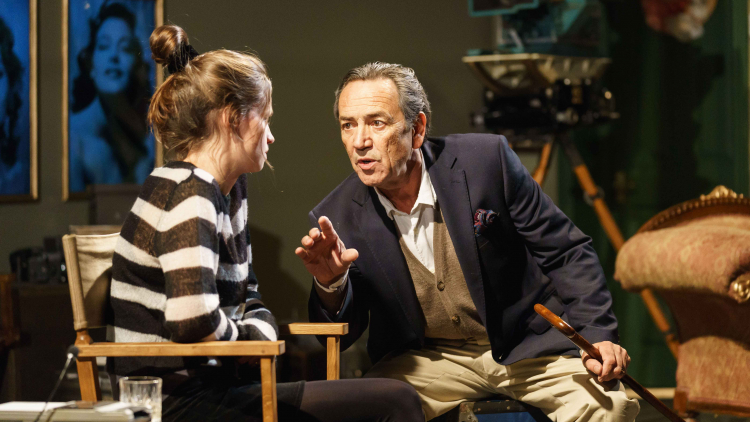 Robert Lindsay gives a superb performance
PAUL TAYLOR, THE INDEPENDENT
Terry Johnson's play about the Oscar-winning cinematographer Jack Cardiff who in later life has dementia is sensitively directed by the author 
'Terry Johnson's first full-length main-stage play in over a decade is an affectionate, funny and poignant homage to Jack Cardiff, the great British cinematography whose genius for "painting with light" suffuses such classic films as Black Narcissus (1947) and The Red Shoes (1948).'
'The proceedings, which are sensitively directed by the author, kick off with a great sight gag. As the garage door chugs upwards to admit him and his son, Jack discourses opinionatedly on the different screen sizes and aspect ratios that are left by its gradual ascent.  "Call this a sound stage?  It's the size of a bloody garage," he objects once they get inside. Mason has hired a young woman, Lucy (Rebecca Night), to be his carer and amanuensis, but it's clear that Cardiff's condition dictates a desire to re-enact the past rather than to put it on record. Barnaby Kay, as the son who is lost in his shadow, and Claire Skinner, as Nicola, the much younger wife who's distraught because he can no longer recognise her, movingly convey the despair, frustration and devotion of his loved ones.'
'Prism was written with Robert Lindsay in mind and he gives a superb performance as Cardiff, communicating the effortless charm that was so attractive to women and the fanatical professionalism that sent him on his experimental quests... In a magical transformation, the garage walls of Tim Shortall's set, beautifully lit by Ben Ormerod, dissolve and we are on the mosquito-ridden Congo River (courtesy of Ian William Galloway's video design) for an extended flashback to the fraught location shoot for The African Queen'
'Johnson's production does not over-indulge us with visual coups (there are lovely effects, to be sure –  watch out for those photographs)... But the dramatist writes with great eloquence about what Jack calls "Lighting by God" and the mechanics of capturing on film the chromatic beauty of moments "worth scheduling an entire day around".'  
'The structure is artful. Rebecca Night reappears as a lustrous Marilyn Monroe, in order to re-enact, word for world, an earlier scene with Jack in which he'd confused his carer, Lucy, with the screen goddess, draped on his casting couch.'
'Johnson's rich avoidance of a narrative arc is true to the intuition he gives this neurologically disordered protagonist – that the experience life is "like shooting a film, not watching one".  Exquisitely achieved.'
To read the full review click here to visit The Independent online.
KEEPING YOU SAFE AT HAMPSTEAD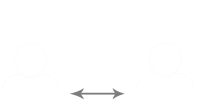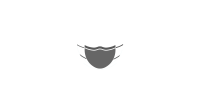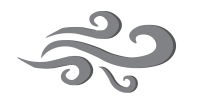 STATE OF THE ART VENTILATION