PRISM: ★★★★ FROM THE MAIL ON SUNDAY
Posted on 24 September 2017.
Posted in: Announcements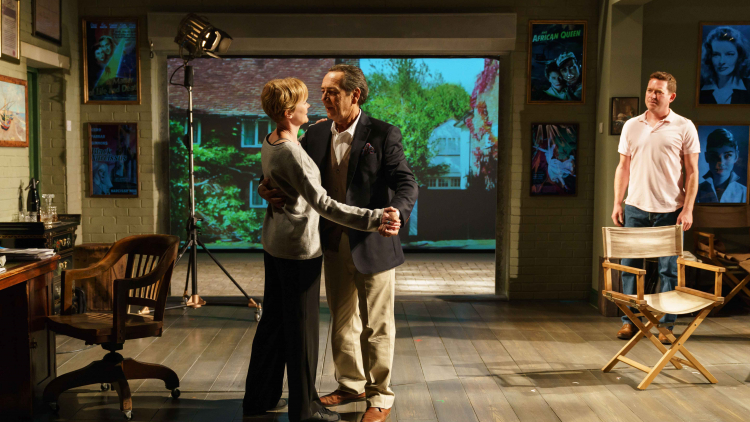 Legendary Hollywood cinematographer Jack Cardiff, known as 'the man who made women look beautiful' because of his flattering camera work in such movies as The African Queen and The Prince And The Showgirl, is raging against the dying of the light. 
Light has always been his thing. But his sight is fading and he is terrified by the thought of going blind. And he is in the grip of dementia, confusing his wife Nicola (Claire Skinner) for Katharine Hepburn.
Terry Johnson's funny, poignant and splendidly illuminating piece, which he also directs, is a celebration of Cardiff's mastery of illusion through his use of his glass prism that enabled him to split light in order to make movie stars shine their brightest. But it's also an exploration of the comedy and tragedy of dementia imagined through the prism of Cardiff's deluded brain.
The play is set in a garage in Buckinghamshire that his son, Mason, has filled with huge cameras, lights and memorabilia of Cardiff's career, and the space is framed by copies of masterpieces by Vermeer, Van Gogh and Fragonard, made by Cardiff in order to work out how these painters understood the secrets of light and colour.
Tim Shortall's design doubles as the playground of Cardiff's muddled mind as he relives meetings with stars such as Robert Bolt and Sarah Miles and believes his unglamorous carer Lucy (Rebecca Night) is Marilyn Monroe, whom she becomes, radiantly.
Brilliant special effects (Ben Ormerod) bring the photographic portraits of Hepburn, Marlene Dietrich, Sophia Loren and Audrey Hepburn to incandescent life.
What begins as a witty comedy of confusion takes off with terrific theatricality in the second half when the action switches to the jungle set of The African Queen with Skinner a marvellous, waspish Hepburn.
Robert Lindsay is in glorious, compelling form as the charmer who believed 'life is temporary, film is forever'. His quicksilver performance lights up the stage.
To read the full review click here to visit the Mail on Sunday online.
KEEPING YOU SAFE AT HAMPSTEAD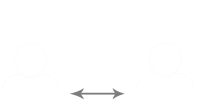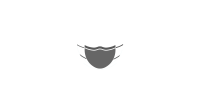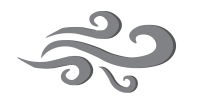 STATE OF THE ART VENTILATION