A HAMPSTEAD THEATRE PRODUCTION
THE SLAVES OF SOLITUDE
By NICHOLAS WRIGHT
ADAPTED FROM THE NOVEL BY PATRICK HAMILTON
Directed by JONATHAN KENT

Running time: 2 hours and 5 minutes including an interval
£10 - £37 (See ticket information)
Limited availability
Have I shocked you? Have I bruised the delicate feelings of the English Miss? Miss Missed-her-chance. Miss Missed-her-man. Miss Prim. Miss Prude
Details
Fenella Woolgar is 'magnificent' (The Guardian), 'perfect' (The Independent) and 'magnetic' (Time Out).
1943, Henley-on-Thames. Miss Roach is forced by the war to flee London for the Rosamund Tea Rooms boarding house. From the safety of these new quarters, her war now consists of a thousand petty humiliations, of which the most burdensome is sharing her daily life with the unbearable Mr. Thwaites. 
But a breath of fresh air arrives in the form of a handsome American Lieutenant and things start to look distinctly brighter...  Until, that is, a seeming friend moves into the room adjacent to Miss Roach's, upsetting the precariously balanced ecosystem of the house...
Nicholas Wright's entertainingly witty and 'absorbing' (Mail on Sunday) new play is a 'wonderful' (The Times) adaptation of Patrick Hamilton's much-loved story about an improbable heroine in wartime Britain.
Nicholas Wright returns to Hampstead Theatre following the sell-out hit The Last of the Duchess (Main Stage, 2011) and A Human Being Died That Night (Downstairs, 2013).
Olivier Award winner Jonathan Kent returns to Hampstead Theatre to direct following Good People, starring Imelda Staunton in 2014. 
Fenella Woolgar stars as Miss Roach and makes her Hampstead debut. Her theatre credits include Welcome Home, Captain Fox! (Donmar Warehouse) and Handbagged (Tricycle and West End). Her film and television credits include Victoria and Abdul, Vera Drake and War and Peace.
Reviews
The Times

It's 1943, and in a genteel boarding house in Henley-on-Thames it's war. You can find all sorts of political parallels in the residents of this establishment: is our heroine, the stiff but decent Miss Roach, England itself? Is her antagonist from the other end of the dining room, the bullying Little Englander Mr Thwaites, some sort of emblem of fascism?

Even so, the conflict doesn't turn truly toxic until the arrival of a flamboyant German émigré, Miss Kugelmann, who licks her lips at the sight of Miss Roach's beau, Lieutenant Pike, a charismatic black GI who likes a drink.

The glory of Jonathan Kent's play, adapted from the 1947 novel by Patrick Hamilton, is that you can have fun with the allegorical resonances here, but you will probably be too busy getting caught up in the witty, evocative, gnarly human drama of it all to bother. Tim Hatley's set is a miracle, sliding us improbably fast from the suffocating civility of the dining area to a local pub so warming that you half-fancy popping on stage to order yourself a pink gin, then to a bench by the river where Roach and Pike canoodle.

This vivid sense of place and time is matched by note-perfect characterisation as each inhabitant announces their attitude from their separate tables. We're drawn at first to the seductive energy of Lucy Cohu's drawling Kugelmann, before worrying about her insensitivity, before later glimpsing the neediness behind the mask. We are supposed to hate Mr Thwaites, and good heavens Clive Francis makes that a pleasure to do as he steps over the line from outspoken to malicious, decorating his speech with the kind of cod-Elizabethan flourish — "The damsel does not offend the orbs of optical vision," he says of Kugelmann — that suggests he sees himself forever as the star of the show.

It's a magnificent turn, but matched by Fenella Woolgar at Miss Roach. She holds the evening together with her sharp looks, uncomfortable silences, defeated tears and slow transformation into a woman who knows better when to stand firm and when to bend.

Kent gets fully fleshed performances from everyone... Gwen Taylor excels in two roles: as a retired GP returning to work because of the war and her almost identical, almost as forthright sister.

The home front is a hotbed here as people who look like heroes or villains reveal themselves to be more complex while they make their small but crucial claims for territory. Wonderful.

To read the full review click here to visit The Times online.

The Slaves of Solitude review


Dominic Maxwell

,

31 October, 2017

The Financial Times

"God help us, every one." The last words of Nicholas Wright's play are a brilliant post-Dickensian transformation, blending resolve in facing the future with a bleak absence of illusion. It sets the seal on Wright's adaptation of Patrick Hamilton's 1947 novel, but it sustains a number of disparate yet parallel interpretations.

Wright's version of Hamilton's story centres on Miss Roach, an introspective and somewhat melancholy publisher's reader who, having been bombed out of her flat in London during the Blitz, now in 1943 lives in a boarding-house in nearby Henley-on-Thames; she generally has little to do with her fellow boarders beyond mealtimes, but nurses a cordial loathing of a pompous old geezer who baits her endlessly for the heresy of liberalism, and a German-born woman who moves into the neighbouring room and is generally too exuberant and insinuating for her muted tastes.

She makes the acquaintance of a black US army lieutenant, but their relationship follows a switchback course due to his compulsive drinking and womanising as well as her own cast of mind.

This can be viewed as a rare account of civilian life during the second world war, with added insight into how little the American racism of the period was shared by Britons. It can be a parable for the state of the nation today, with attitudes of extremism and open hostility consistently gaining more traction than more restrained approaches.

Fenella Woolgar as Miss Roach seems always to be nursing an intensity that she is unable to express and despairing of ever communicating. Jonathan Kent's production is unhurried: scenes unfold at a natural pace, and are separated by the use of a travelling "wipe" screen which moves across the stage, bearing a mottled projection perhaps intended to suggest the incessant flow of the Thames. There is much here to quietly engage for a couple of hours.

To read the full review click here to visit The Financial Times online

The Slaves of Solitude review


Ian Shuttleworth

,

2 November, 2017

The Mail on Sunday

This loving adaptation – by Nicholas Wright – of Patrick Hamilton's forgotten novel is set in 1943 in a suicidally dull boarding house in Henley-on-Thames, away from the Blitz. 

It's the story of the timorous thirtysomething Miss Roach, whose romance with a flirty Yank lieutenant is met with competition from a fellow female resident, an ageing German refugee sexpot. Much of the action is set in the dining room, with its small flock of old ladies – one of the evening's chief joys.

Here, the ghastly resident Mr Thwaites (Clive Francis, fabulous) rules with his mock- Tudor lingo: 'Hast thou not been seen in a hostelry with a young fraulein of Hunnish heritage?' etc. 

Blending cruelty and comedy, wartime is evoked not just in the cliched Spam fritters and pink gins: you can feel the residents' mustn't-grumble loneliness seeping into the wallpaper. 

Fluidly directed by Jonathan Kent, it all rests heavily on a rich, performance from Fenella Woolgar as the prim Miss Roach, whose life is disturbed by a violent, erotic love. An absorbing evening of soup plates and quivering hearts.

The Slaves of Solitude review


Robert Gore-Langton

,

5 November, 2017

The Sunday Express

Nicholas Wright's eloquent and sensitive adaptation of Patrick Hamilton's unjustly neglected novel, The Slaves Of Solitude. 

John Schlesinger's Yanks meets Terence Rattigan's Separate Tables as two exotic foreigners, an American GI and a German refugee, cause consternation among the residents of a genteel boarding house in wartime Henley-on-Thames. 

In particular, they ruffle the cosy existence of prim-and-proper Enid Roach, a publisher's reader, whose sole experience of love has been an adulterous affair with her boss. 

Fenella Woolgar beautifully delineates Enid's longing to be more than she is and fear that she has left it too late.  

Daon Broni and Lucy Cohu excel as the GI and the refugee and there are delightful comic vignettes from Clive Francis, Gwen Taylor, Amanda Walker and Richard Tate. 

They play four elderly lodgers whose lives are as faded and frayed as the furniture in Tim Hatley's richly evocative set. 

Jonathan Kent directs with an impeccable eye for emotional truth and period detail.

The Slaves of Solitude review


Michael Arditti

,

5 November, 2017
Cast
Artistic team
WRITER
ADAPTED FROM THE NOVEL BY
DIRECTOR
DesIGNER
LIGHTING
SOUND
COMPOSER
CASTING
Cast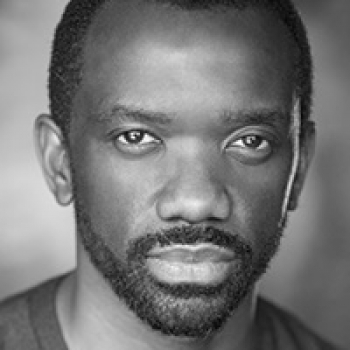 LIEUTENANT DAYTON PIKE
DAON BRONI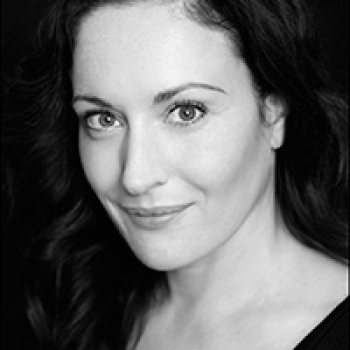 VICKI KUGELMANN
LUCY COHU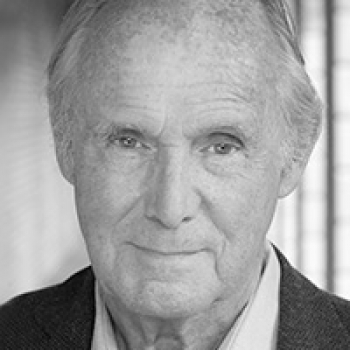 MR THWAITES
CLIVE FRANCIS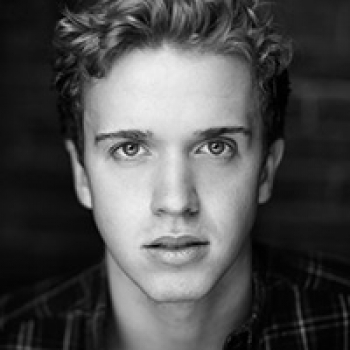 COLIN MASON
TOM MILLIGAN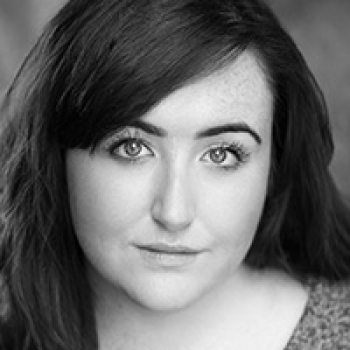 SHEILA
ÉIMEAR O'NEILL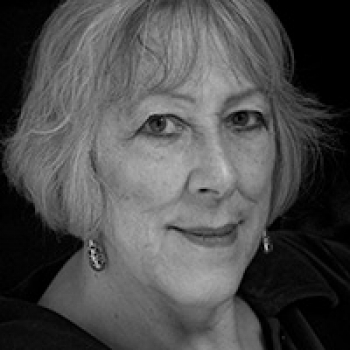 MRS PAYNE
SUSAN PORRETT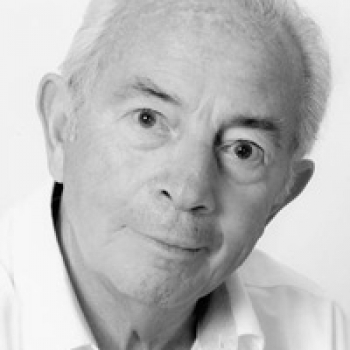 MR PREST
RICHARD TATE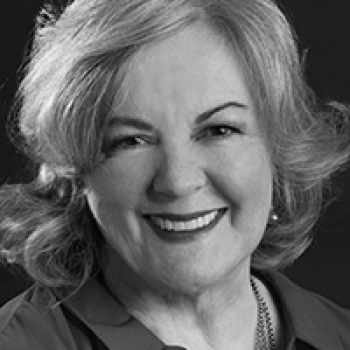 MRS BARRATT/DR MILLS-PIPER
GWEN TAYLOR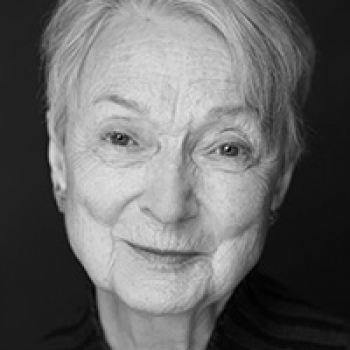 MS STEELE
AMANDA WALKER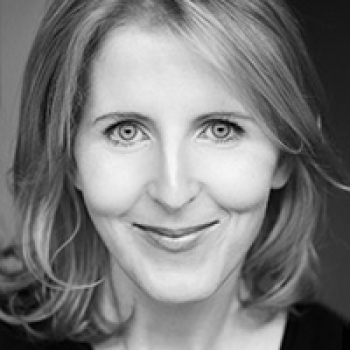 MISS ROACH
FENELLA WOOLGAR
News
Tickets
Previews, Mondays and matinees 
Full price: £30/£27/£18
Under 30s/Students: £15/£10* 
Seniors (matinees only): £22/£20
Groups: For every 9 tickets get the 10th free
Access: £16
Tuesday – Saturday evenings 
Full price: £37/£32/£25
Under 30s/Students: £15/£10* 
Groups: For every 9 tickets get the 10th free
Access: £16
*Under 30s and Student concession seats are available in row A (£15) & Band C (£10)
KEEPING YOU SAFE AT HAMPSTEAD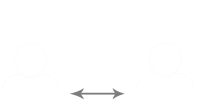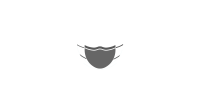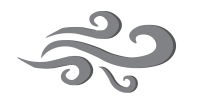 STATE OF THE ART VENTILATION